Wearing a mask to slow the spread of COVID-19 is mandatory now in most public places – click here for more information – and to meet the need of the community, many local designers, artists and makers are selling or donating masks.
Please note some of these makers are producing small runs and / or finding it difficult to receive the materials needed for mask-making, so please be understanding.
Here is a list of local mask-makers to check out: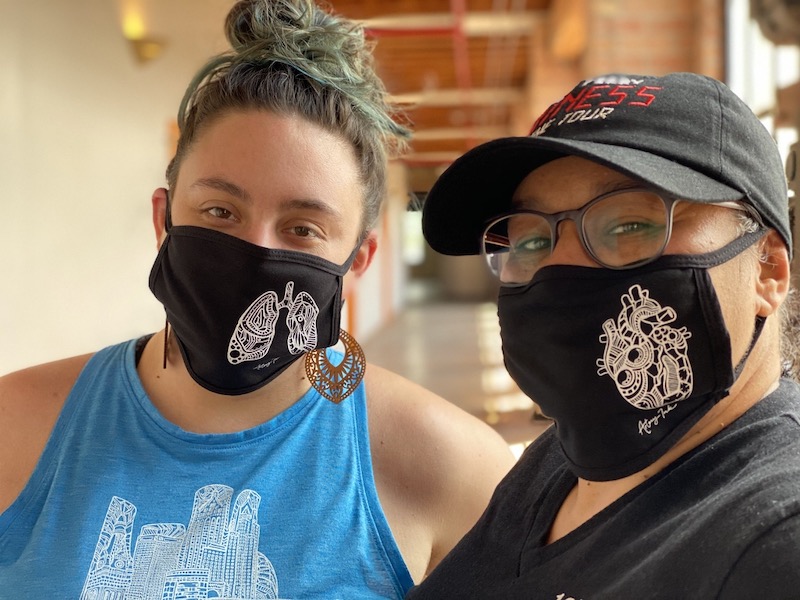 Women-owned Artery Ink has two designs – hearts and lungs – and are selling masks here for $13.
The Bay View hat maker is now making more than 100 masks daily to donate and sell. Many styles available; pattern created by shop owners John and Kate McLaughlin. The masks can be shipped anywhere for an extra $5. Large-volume orders accepted. To order, send an email to TBRMASKS@mail.com.
This family-owned alterations business located in Cudahy sells many different styles of masks. Check it out here.
Artist and maker Tiffany Miller, owner of FlyBlooms and a member of the Bronzeville Collective, is making colorful masks for $5-10. Find out more here.
A portion of proceeds are donated to food pantries.

Bay View maker Stacie Cherubini, owner of Halo Artisan Skin Care, has pulled back on skin care production to make fabric masks and hand sanitizers. They are available through Halo's Etsy shop and curbside pickup. Mask styles come in tie-style or fitted for men, women and children. Order here.
Local, woman-owned business makes customized masks with your company logo or personalized message. 10 percent off in July. Order here.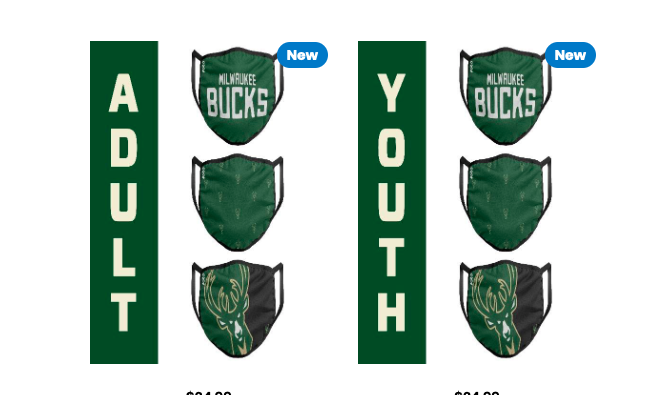 Face coverings are now available through the Milwaukee Bucks and all proceeds will go directly to Feeding America Eastern Wisconsin. Check them out here.
This Riverwest-based tailor is making masks. To find out more, click here.
Menomonee Falls-based apparel company Combat Corner is now making masks, and donating 10 percent of sales to the United Way Covid-19 Community Response and Recovery Fund. Find out more here about plain and patterned masks.
Sydney Deutsch from Hyde Park MKE is selling and donating masks in large and small volumes for kids and adults. Go here to find out more.
Local clothing maker Anne Bisone is making masks. This is a one-woman operation, so small-to-medium orders preferred. Go here for more info about Bisone's offerings.
Designer and artist Vanessa Devaki Andrew of Madam Chino has created more than 1,000 masks so far for adults and children. See / buy them here or email madamchino@gmail.com.
The owner of Blest Clothing is now making masks on Milwaukee's South Side. He is accepting both large and small orders. Contact Campuzano via Facebook here.
This one-woman operation is located in New Berlin and is both donating and selling masks in small volumes. Contact Krueger her blog, and to see more mask designs, here.
These masks are CDC recommended 3-layer protection with a bendable nose wire and adjustable ear loop or tie closure options. They are made by a designer in Shorewood with pick-up and shipping options. Also, right now all sales from BLM masks are being donated to BLM organizations. Go here for the full selection.
Miranda Levy
Local designer Miranda Levy of "Project Runway" fame is making masks for kids and adults. To order, contact her via Facebook here.
Danielle Moon
Walker's Point seamstress Danielle Moon is making masks, many of which are one-of-a-kind, for small and medium-sized orders. She also makes masks with "straw holes." Contact Moon via email at missdaniyell@gmail.com and check out more styles on Facebook by clicking here.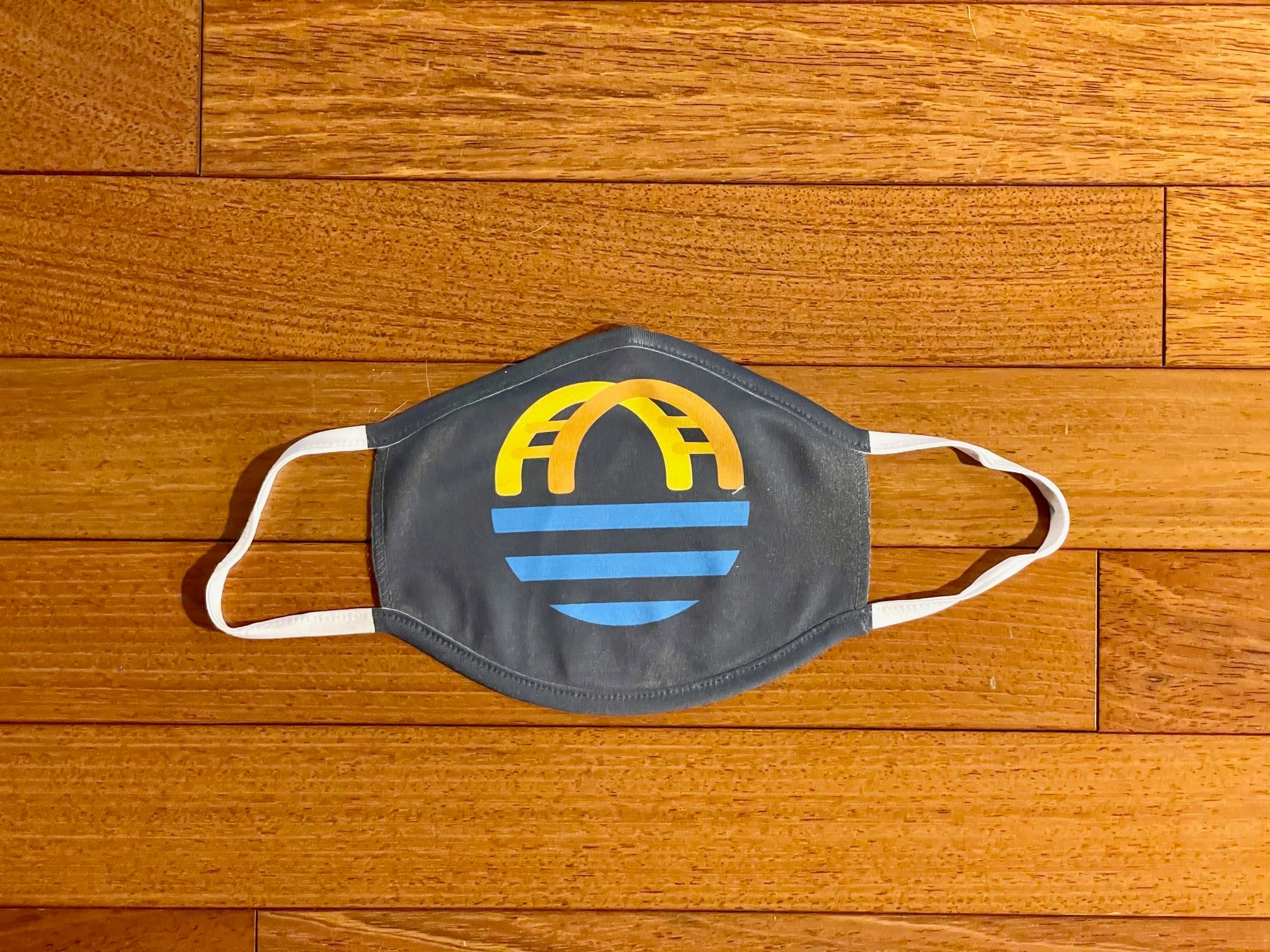 OnMilwaukee offers a fun line of Milwaukee masks that are available right here.

For every mask sold, Orchard Street Press donates an identical mask to protesters in Milwaukee. "It is a small contribution to massive movement," reads the website.
Dean Castelaz of the rocker Slacker Posse makes T-shirts and hats – and now has masks and bandanas, including special "Bay View" and "Social Distance" styles. Check them out here.
The Washington Heights-based artists mask-making is in full force. To order or find out more, text (920) 639-1476 or email: hsteeno@sbcglobal.net. Contact-less porch pick up or shipping is available. All-size orders welcome.
Fred Gillich, the man behind the 414 shirts, hats, flags and beer, is now offering 414 summer masks. Check them out / order here.
Timothy Westbrook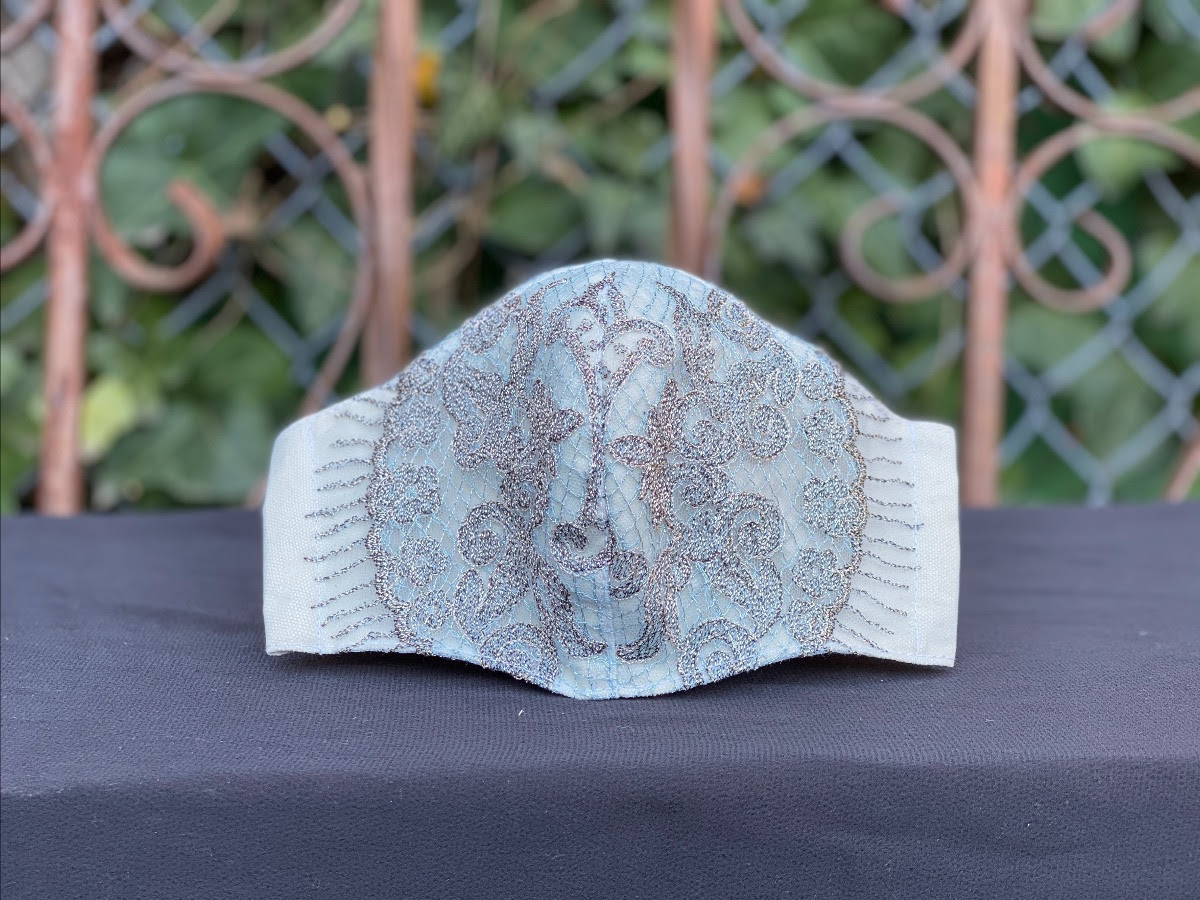 Timothy Westbrook – a former Milwaukeean who served as the Pfiter Hotel's Artist in residence and was on Project Runway – is now making gorgeous, detailed one-of-a-kind masks. Browse and order via his Facebook page.
Molly Snyder grew up on Milwaukee's East Side and today, she lives in the Walker's Point neighborhood with her partner and two sons.
As a full time senior writer, editorial manager and self-described experience junkie, Molly has written thousands of articles about Milwaukee (and a few about New Orleans, Detroit, Indianapolis, Boston and various vacation spots in Wisconsin) that range in subject from where to get the best cup of coffee to an in-depth profile on the survivors of the iconic Norman apartment building that burned down in the '90s.
She also once got a colonic just to report on it, but that's enough on that.
Always told she had a "radio voice," Molly found herself as a regular contributor on FM102, 97WMYX and 1130WISN with her childhood radio favorite, Gene Mueller.
Molly's poetry, essays and articles appeared in many publications including USA Today, The Writer, The Sun Magazine and more. She has a collection of poetry, "Topless," and is slowly writing a memoir.
In 2009, Molly won a Milwaukee Press Club Award. She served as the Narrator / writer-in-residence at the Pfister Hotel from 2013-2014. She is also a story slam-winning storyteller who has performed with The Moth, Ex Fabula and Risk!
When she's not writing, interviewing or mom-ing, Molly teaches tarot card classes, gardens, sits in bars drinking Miller products and dreams of being in a punk band again.