Widespread Panic has struck Milwaukee – don't worry, the beloved rock band, not a growing sense of anxiety or stress.
The band is currently midway through a raucous sold-out four-day residential stay at the Riverside Theater – their longest stop since returning to the road earlier this summer, even more than music hotspots like Red Rocks and Austin – a set of shows that began with Mayor Tom Barrett officially proclaiming Thursday, Oct. 21, 2021, as "Widespread Panic Day." It was an unusually regal welcome for a rock band with no inherent ties to the city – but while the Athens, Georgia-born band is no stranger to drawing dedicated crowds of "spreadheads" journeying across the country for their epic three-hour, always-changing, weekend-spanning jam sessions, Milwaukee and the Riverside Theater mark something different, something special.
"I first did the Milwaukee run in 2011 when it was known for having great shows, but was not yet the destination run it has become now," said Steven Briefel, a Michigan-based Widespread Panic fan for over a decade. "This has become a weekend of shows that people earmark on their calendar every year."
"We've heard Milwaukee many times identified by the fanbase – and I find it very flattering – that they call it the Red Rocks of the Midwest," added Pabst Theater Group COO Matt Beringer. "It has to do with these shows that they're laying down, it has to do with how the fans are treated, it has to do with the enormous amount of travel that takes place going into the shows. It's one of the real destinations for Widespread Panic fans and for the band every single year."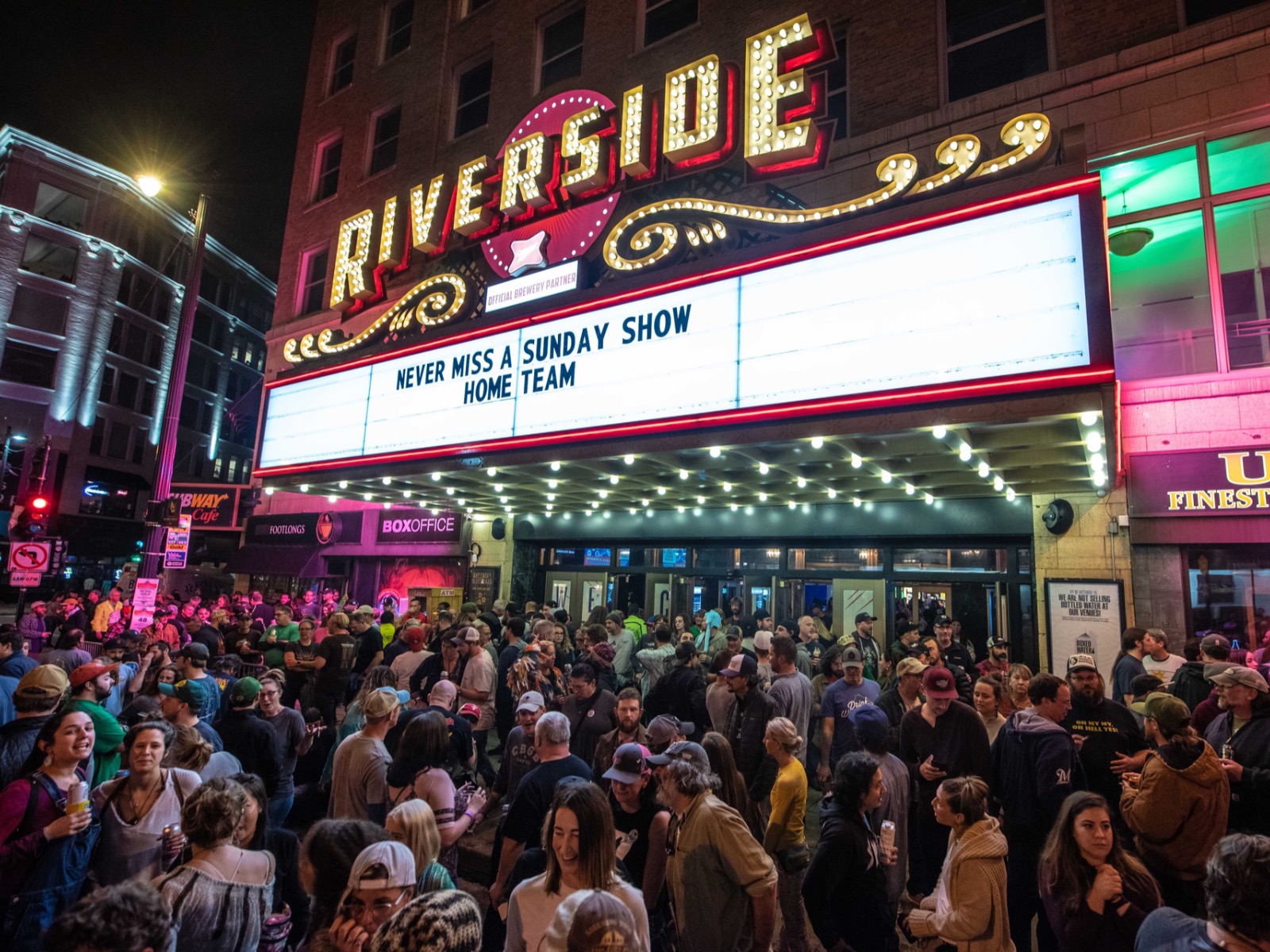 This unique bond between band and Brew City started approximately 15 years ago, with Widespread Panic's first Riverside booking under the Pabst Theater Group in 2006.
"When we took over the Riverside Theater, Widespread Panic was one of the first artists we booked," Beringer recalled. "That first year was just a Saturday night; the show sold out rather quickly, and everybody was really elated."
As the Pabst Theater Group noticed the concerts were drawing a substantial travelling out-of-town audience, it didn't take long for that lone Saturday night show to grow into two nights that first year, eventually growing even larger into three nights as Widespread Panic made the Riverside not just a regular tour stop but an increasingly popular one at that.
"The band just kept putting down these absolutely ridiculously amazing shows – even by their standards," Beringer said. "For whatever reason, in Milwaukee, they were just playing some of their best shows."
Part of the draw was, of course, these concerts themselves. Widespread Panic gigs are big, colorful and jubilant night-long celebrations of music, dancing and fandom that always offer fans their money's worth – and always offer a new night, as the band changes the setlist each evening. Fans can go to hundreds of shows and still be "hunting" particular rare songs and deep cuts. But the energy and excitement goes beyond the show on stage. Interviewing several "spreadheads" for this piece, each of them used the word "family" to describe the vibe of Widespread Panic concerts – one that the general friendly attitude in Milwaukee only enhances.
"They always put on fire shows here, and that created a buzz," said Sara Welsh, a Brew City Widespread Panic fan for about 15 years. "From there, I think the very nature of Milwaukee itself did the rest of the work."
Add in the atmosphere at the Riverside – from the gorgeous and intimate building itself to the crew behind the scenes cooking thoughtfully crafted meals for the band to the staff allowing the fans to dance and let loose – and you have the perfect formula for a memorable night of music.
"It was a slow burn. Not everyone caught on to the Milwaukee vibe at the same time. It's now become one of the hottest tickets of the year, and the Riverside just feels like home," said Andrea Bessone, a fan since 1995 currently living in San Diego. "Widespread Panic is a huge part of our lives, and there's not a lot of understanding out there in the world for that. But the folks at the Riverside get it! They honor, respect, and celebrate us at every turn. They embrace us on our terms and on every level."
"Bands know that when they come here they are appreciated and the people that come to to see them are going to feed off their energy and give it right back to them. There is a unique give and take I haven't found in other cities or venues across the country," added John Arps, a Milwaukee-based fan since about the turn of the millennium. "This is why the band loves coming here. They know the city is grateful for their annual return and welcomes them with open arms. So, they continually reward us with a higher level of show. Fans within the Panic community know they can attend this run and have their socks knocked off every night."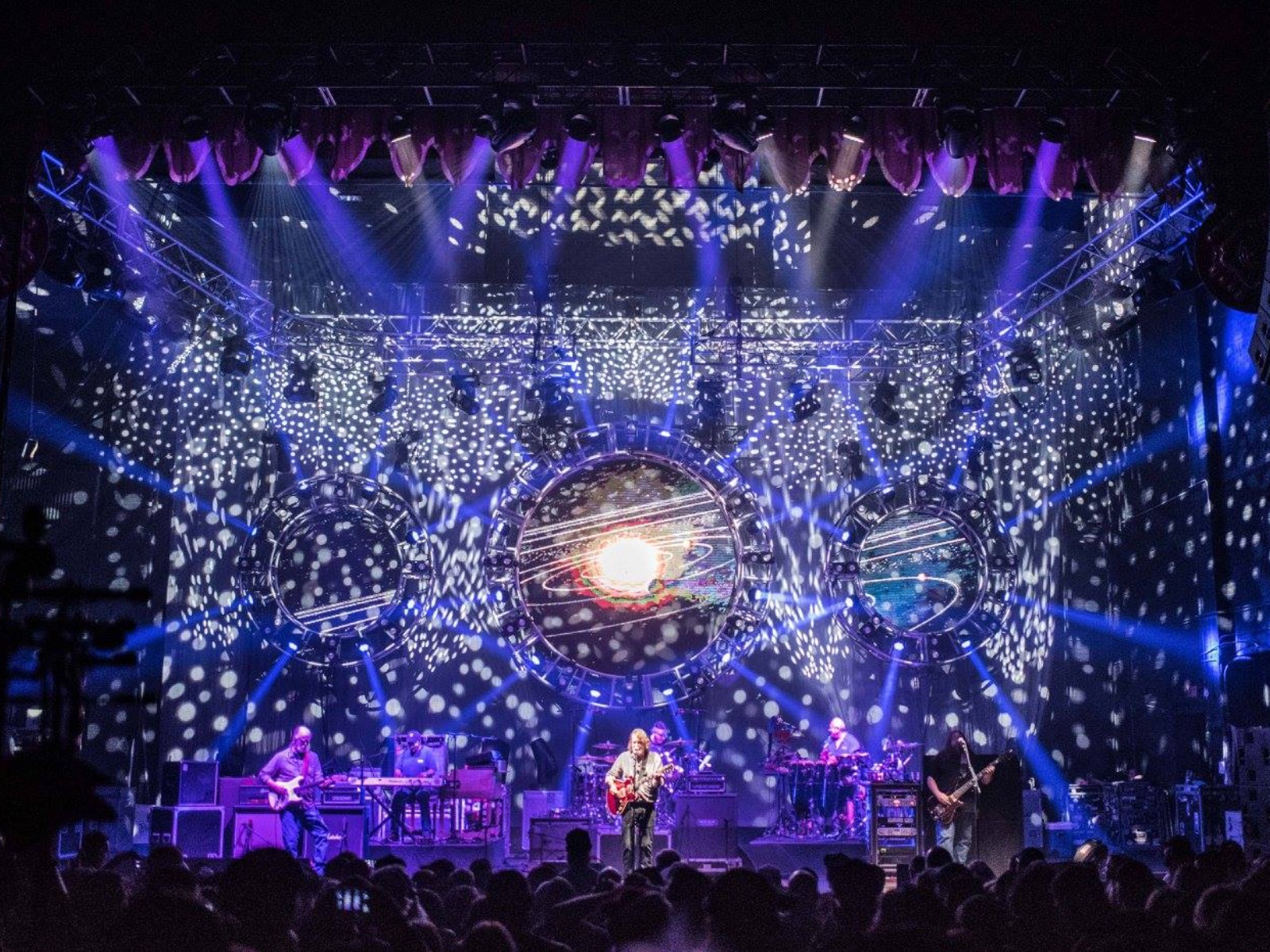 Those good vibes unfortunately hit pause for a bit back in 2012, taking a year-long hiatus from their usual touring schedule with a far smaller number of shows than usual. But when Widespread Panic made their Milwaukee return, so did the fans – somehow in even greater numbers and with even greater enthusiasm.
"That was a turning point," Beringer said. "When the band took the year off and really left the fans really desperate for more shows and really missing the band, when they came back, it was a whole other level of demand, a whole other level of excitement. We started to see people travelling in not just from around the Midwest or Colorado or Georgia, but suddenly all 50 states and from Canada and from other parts of the world. It went from selling out a few weeks or days before the shows to these shows were selling out within minutes."
Since then, the connection between the Riverside, Widespread Panic and their legion of fans has gone unbroken and only grown – until, unfortunately, last year when the COVID-19 pandemic shuttered live music venues and left almost all tours stuck in park. But much like the previous interruption, it's only made the band's return to the Brew City stage all the more thrilling, celebratory and meaningful.
"A year ago at this time, I was not alone in feeling a real sense of loss for the inability to do this show," Beringer noted. "This show in particular is one that everybody on our staff circles on their calendars and says, 'That's gonna be an amazing weekend of shows.' Obviously we'd been dealing with that all year, but looking forward to these annual events – like a Widespread Panic – and seeing them come and go really reinforced just how bad things had gotten from the standpoint of all these shows cancelling and the uncertain future for live music.
"Fast forward to a couple of days before Widespread Panic, this has been the weekend a large number of people have looked at and said, if this weekend happens, it means live music is undisputedly back. It means we have a future. Even though the pandemic's not over year, it means we're all going to get past this. So, for me personally, bringing these shows to Milwaukee and having them play off is meaningful on a whole different level than it would've been a couple of years ago."
Those feelings of relief seeing Widespread Panic back on stage again go beyond the Riverside's walls as well, after a year of pandemic-induced financial difficulties and after seeing major national and global events – like the Bucks 2019-20 inevitable playoff run and the DNC – turn into faint shadows of themselves.
"From an economic impact, you can't think of it as just a concert; you have to think of it almost as you would a visiting convention or something like that," Beringer explained. "All the hotels fill up, all the restaurants fill up, people are eating and drinking and using our Downtown all day long for four days. All the restaurants and hotels in the area get a real shockwave of additional business because of the needs of that large of a group of people. It's hard for people to sometimes wrap their brain around it because they think of it as just a rock concert, but it truly is a real tourism event for Milwaukee."
"I think these shows bring Milwaukee not only financial gain but also a bigger sense of community," Arps added. "There are a lot of people who travel here from across the country as well as internationally. I think the vast majority of them wouldn't have considered coming here otherwise. I've heard time and again from travelers that once they're here, they've been pleasantly surprised. These shows shine a bright light on 'The Good Land."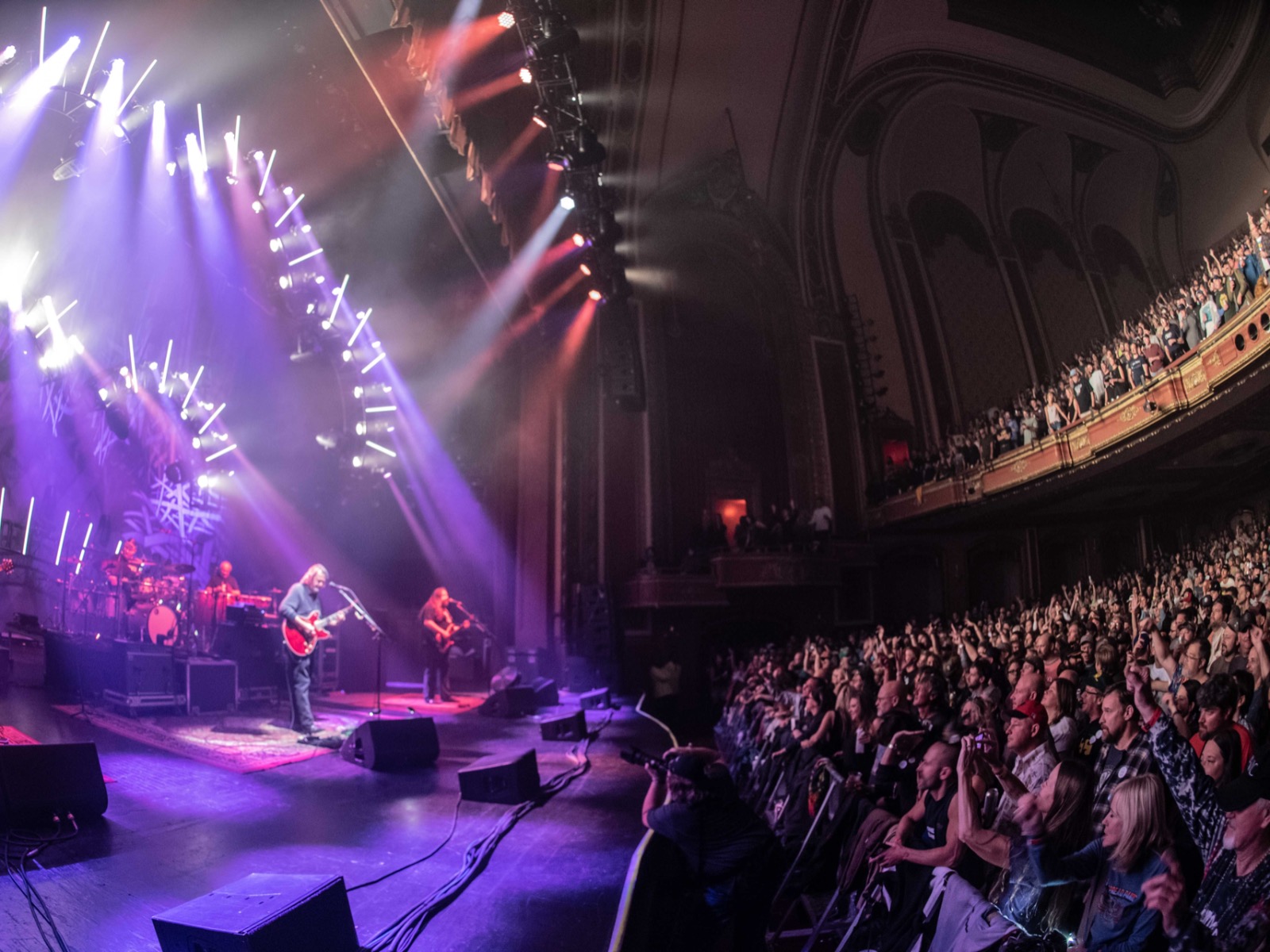 Best of all, Milwaukee gets to play the backdrop for a long-awaited reunion – a return to seeing old friends that are more like family, a return to the sounds and sensory delight of live music, and a return to something resembling normal (ironically courtesy of a band named Widespread Panic).
"I think so many of us worried that we may never see them in a small indoor venue like the Riverside again after Covid descended on us," Welsh said. "Hell, I worried they might not play shows again at all! So to have them back in our hometown after all this time for a newly extended run is really the sweetest treat. Feels like we are getting back to 'normal.'"
"It means we always have something to look forward to," Bessone said. "We missed the band, and we missed each other. There is no place I'd rather be this weekend, and I am so glad we are getting four nights this year!"
As much as it is a gigantic cliché to say that one has always had a passion for film, Matt Mueller has always had a passion for film. Whether it was bringing in the latest movie reviews for his first grade show-and-tell or writing film reviews for the St. Norbert College Times as a high school student, Matt is way too obsessed with movies for his own good.
When he's not writing about the latest blockbuster or talking much too glowingly about "Piranha 3D," Matt can probably be found watching literally any sport (minus cricket) or working at - get this - a local movie theater. Or watching a movie. Yeah, he's probably watching a movie.