Children's Day, an international day recognized to celebrate children, has been commemorated annually in Mexico since 1925, honoring kids as an important part of Mexican society.
On Friday, from 4:30 to 6:30 p.m., students, families and staff from Windlake Elementary, 2433 S. 15th St., will host Children's Day (El Día Del Niño), a huge event focused on the importance of loving, accepting and appreciating children.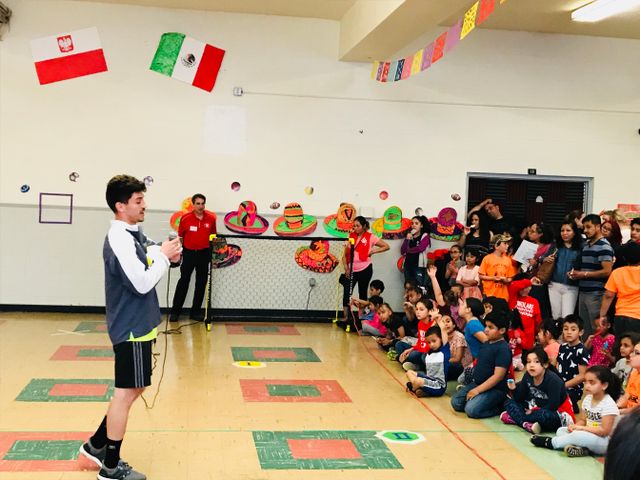 At Windlake Elementary, 99 percent of the students are Hispanic. Since the K-4 to third graders love to play and follow soccer, Mexico's most popular sport, the Windlake Elementary Children's Day will include soccer-themed activities, according to a news release. Milwaukee Wave defender Stuart Grable and representatives from the Milwaukee Kickers Soccer Club will be in attendance Friday to provide interactive demonstrations throughout the event.
In addition to soccer, the celebration will include a large raffle of toys donated by students from Fox Point-Bayside School District's Stormouth Elementary, games for students and families, the introduction of a new school mascot – the Windlake Elementary Tiger – and authentic, homemade Mexican tacos, rice and beans prepared by parents.