Milwaukee is a city with a diverse history, and the Wisconsin Bike Fed aims to celebrate these histories at the Polish Moon Ride on Friday, June 21 starting at 5 p.m.
This evening slow roll for all ages roams around the real streets of "old" Milwaukee and honors the cultures of the Walker's Point, Mitchell Street and Menomonee River Valley neighborhoods. This includes the histories of the early Polish and German immigrants who initially settled the area, and the Latino culture that now dominates in the present-day.
The common thread between them all? Polka music.
The festivities start at 5 p.m. at the Walker's Point Fuel Cafe at 630 S. 5th St., Milwaukee, just north of the Allen-Bradley Clock Tower (aka The Polish Moon itself). While there, you can enjoy Norteña music, a Polish Moon beer and an empanada or Polish sausage. Kids can partake in one scoop of ice cream from Cedar Crest.
Then the eight-mile ride kicks off at 7 p.m. and is expected to span as many as 10 city blocks at times. It will be soundtracked by live accordion players throughout, who will be chauffeured on the backs of cargo bikes. This spectacle will be paced so that kids can enjoy the sunset by bike. Police escorts will help keep the ride safe for everyone as the ride ambles through the city streets. Mobile repair carts will also be present in case of mechanical issues.
The ride will conclude at 9 p.m. upon returning to Fuel Cafe for more polka from the Polish Moon Polka Trio, plus more food and drink offerings from Fuel and Milwaukee Brewing Company.
Tickets start at $25, but discounts are offered for tandems and families. You can buy tickets from EventBrite.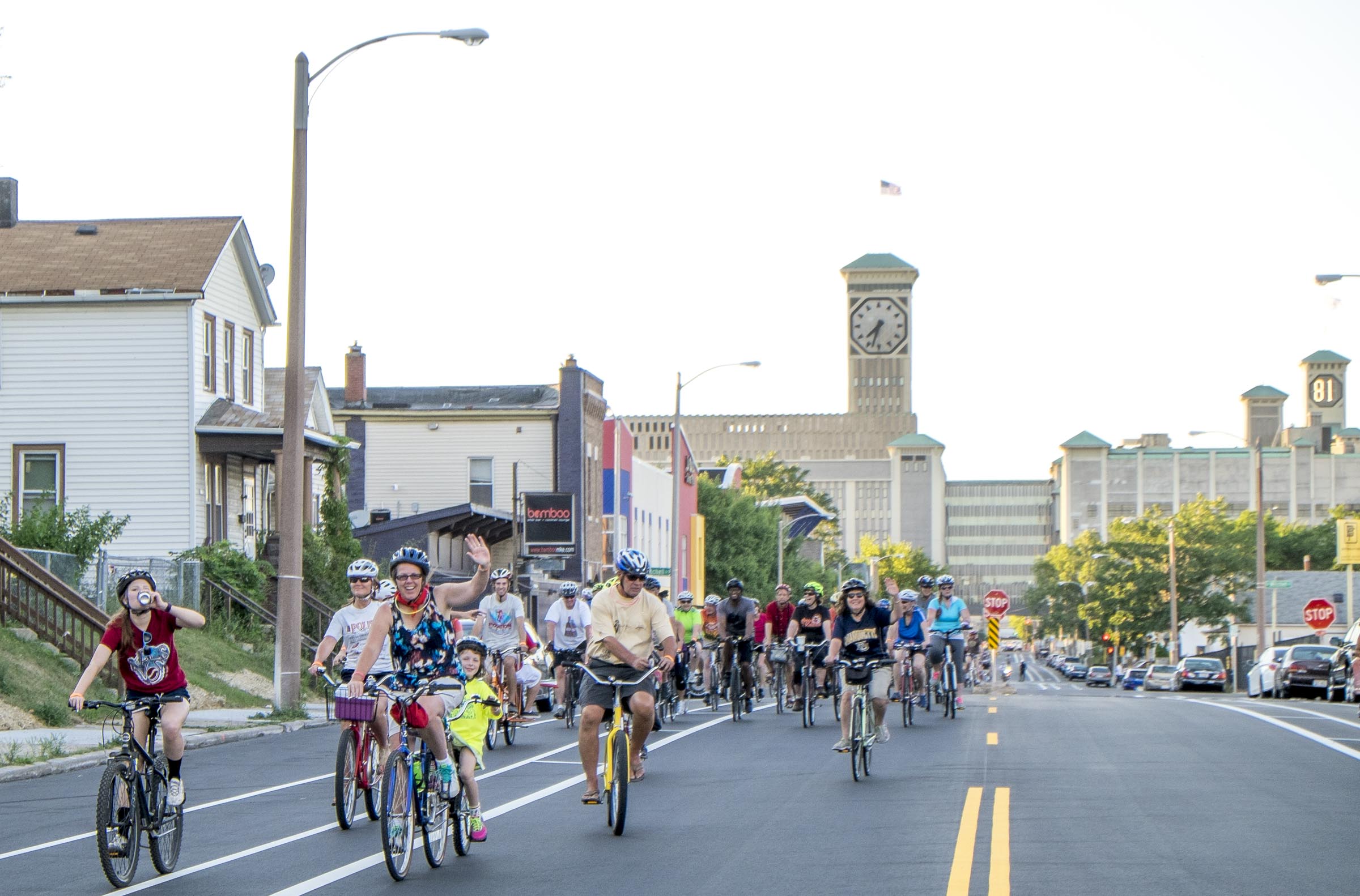 What is the Polish Moon?
According to the press release, "the Rockwell Automation Clock Tower has been affectionately referred to as the Polish Moon since it was constructed in 1962 by the-then Allen Bradley Corporation. It got its name because the light from the four giant clock faces shines on the surrounding neighborhood, which was then largely populated by Polish immigrants."
Jason McDowell grew up in central Iowa and moved to Milwaukee in 2000 to attend the Milwaukee Institute of Art and Design.
In 2006 he began working with OnMilwaukee as an advertising designer, but has since taken on a variety of rolls as the Creative Director, tackling all kinds of design problems, from digital to print, advertising to branding, icons to programming.
In 2016 he picked up the 414 Digital Star of the Year award.
Most other times he can be found racing bicycles, playing board games, or petting dogs.