If you like this article, read more about Milwaukee-area history and architecture in the hundreds of other similar articles in the Urban Spelunking series here.
You could be forgiven for driving past the building at 3500 N. Sherman Blvd., at the busy intersection of Fond du lac Avenue in Sherman Park, without really giving it a second look.
The midcentury low-rise office building is well-maintained, but there's not much to inspire thoughts of Milwaukee history.
But, check out a photo of it from around the late 1960s/early '70s and that changes.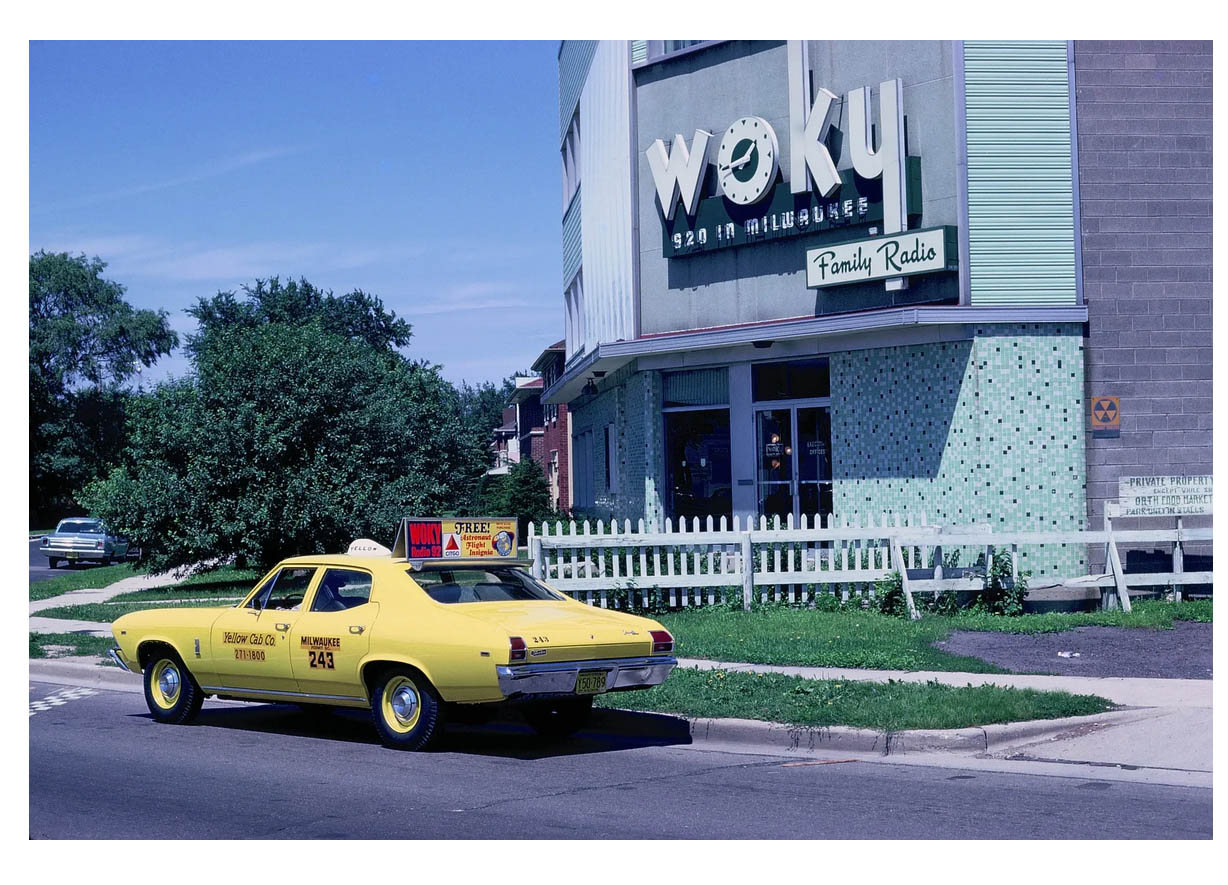 The 23,400-square-foot building, called the Bartell Building when it was put up in 1958, was the longtime home of Milwaukee's pioneering WOKY-AM radio station. While it was the second Top 40 format station in town, after WRIT, it became iconic thanks to DJs like Bob Barry and the station's championing of rock and roll.
The history of WOKY actually begins a bit further right on the AM dial with the launch of WEXT, the city's fifth radio station and the third to fire up after World War II.
WEXT 1430 began broadcasting on Sunday, Aug. 31, 1947 and had its studio in a building that appears to have not survived across from Jackson Park on 43rd and Cleveland.
In an April 1947 newspaper notice, the station was to be run by what was called the Andave Group, with headquarters in the Century Building at 808 N. 3rd St.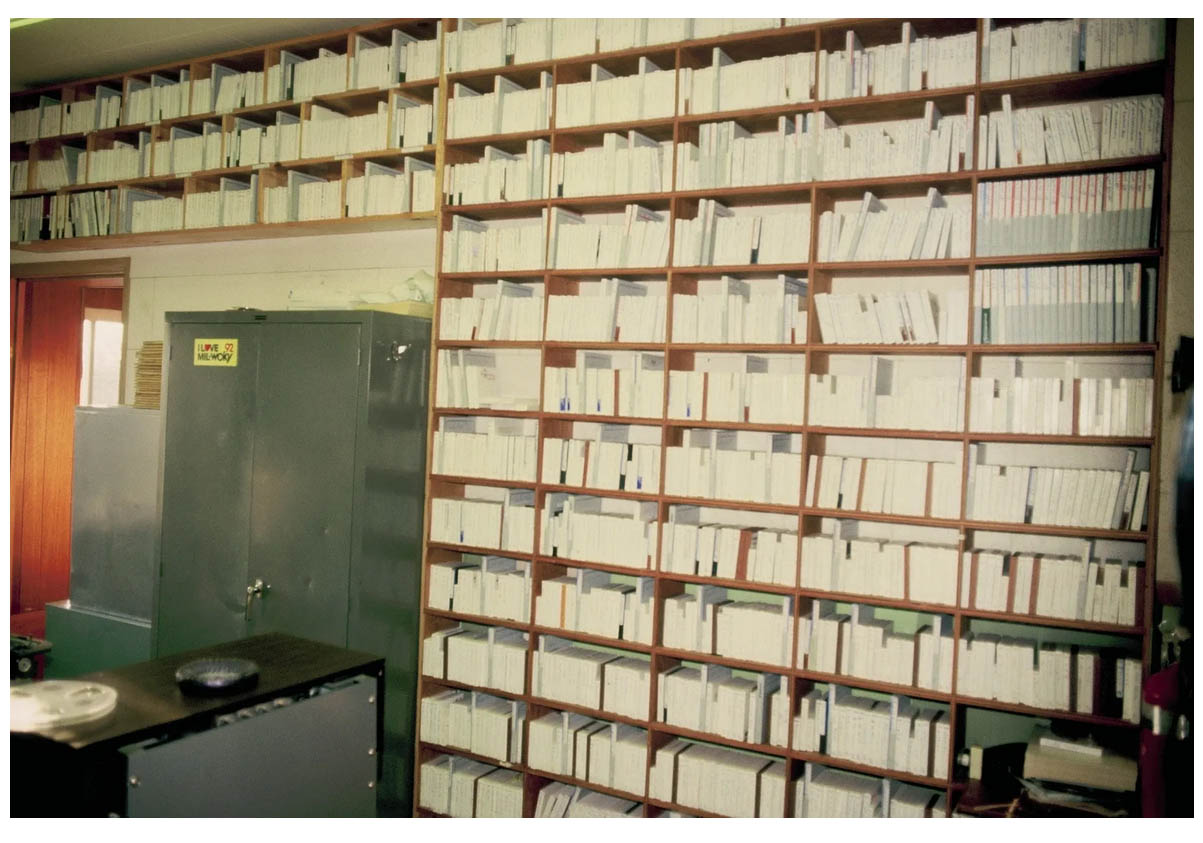 The Andave Group was an early incarnation of The Bartell Group, launched by siblings Gerald "Jerry" Bartell, Melvin Bartell, Lee Bartell, David Bartell and Rosa Bartell Evans, along with Rosa's husband, Ralph Evans.
The Bartell Group, which owned stations across the country, is considered among the pioneers of Top 40 and three of its partners are in the Wisconsin Broadcasters Hall of Fame.
WEXT broadcast during daytime hours only and offered a mix of news, weather and sports, as well a mix of popular music and ethnic shows like "Italian Hour," a polka program. There was also "Playtime for Children," narrated by Jerry Bartell – a talented jingle writer and performer – that Billboard Magazine called the best children's program in the country in its broadcast class.
The model, however, wasn't turning out to be especially profitable, so the Bartells applied for and received a full-time license but at 920 AM and on Labor Day 1950, WEXT 1430 became WOKY 920.
A single line in the Aug. 18, 1950 Milwaukee Sentinel broadcast the news, "WEXT becomes WOKY Labor Day with a full time broadcasting permit at 920 on your dial."
By this time, a transmitter had been built in Greenfield at 76th and Edgerton. The signal was so strong and drifted so far that WOKY would come to have many devoted listeners in Western Michigan.
WOKY's format was an extension of its predecessor's, with popular music and a mix of news, weather and programming for children and families.
WOKY was also, for a time, home to the inimitable Mad Man Michaels, and it was the first to offer live traffic reports from above, thanks to pilot and on-air talent Art Zander.
Thanks to the talents of the musical Bartells, especially Jerry, WOKY was one of the first local stations to write and record commercial and station promo jingles.
But, writes Bob Barry in his book, "Rock 'n' Roll Radio Milwaukee," WRIT went on the air in 1955 and, "and cleaned WOKY's clock in the ratings, leading WOKY to change to a hipper, younger, rock 'n' roll format. There was a constant battle between the two stations from the beginning.
"The rivalry between WOKY and WRIT was venomous."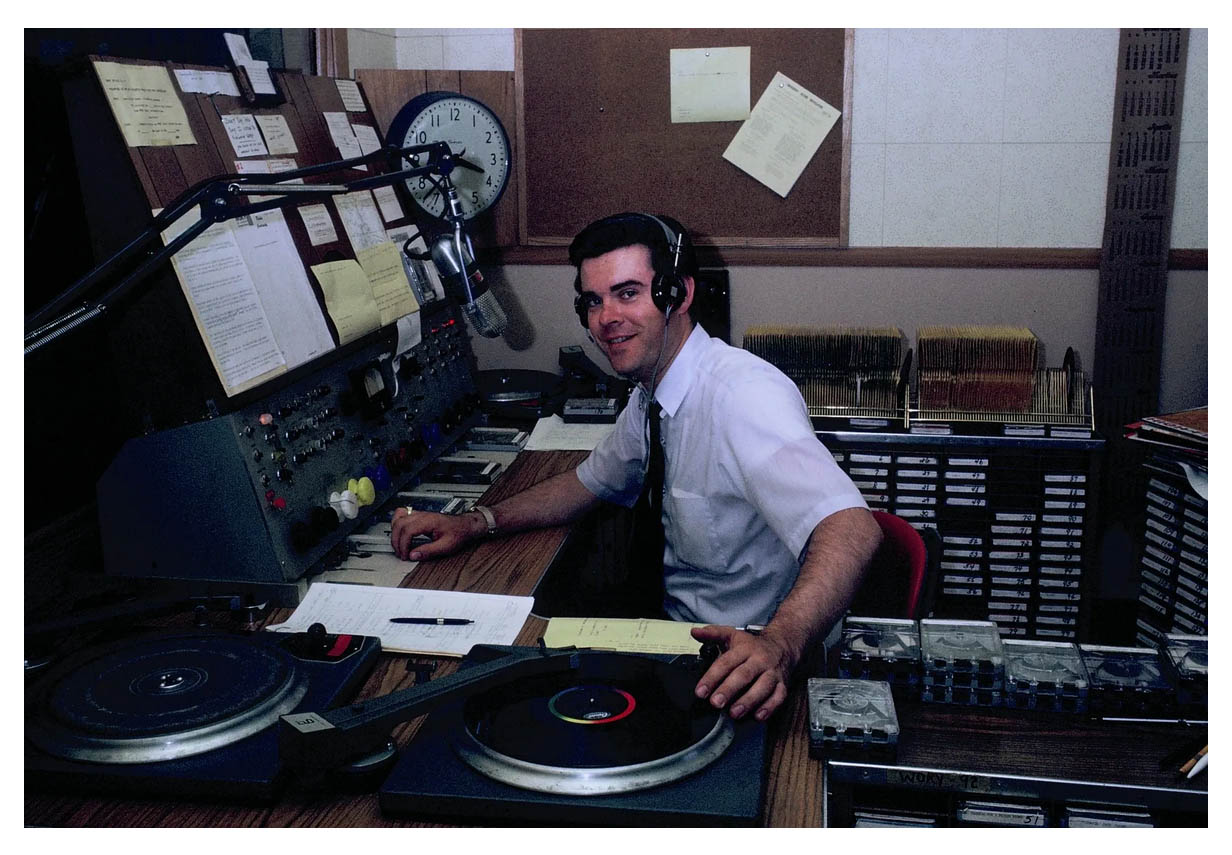 Barry (pictured above) joined in 1963 and his popularity helped boost WOKY even further, especially when he got the call to emcee the Beatles' only Milwaukee appearance, in September 1964 at the Arena, a gig he reportedly initially balked at because it didn't pay.
Barry would come to find out that even a half-century later that evening would offer other benefits, as some still refer to him in Milwaukee as the "fifth Beatle."
In 1965, when the Beatles released their "Rubber Soul" LP, Barry writes in his book, the station played it in its entirety over and over again.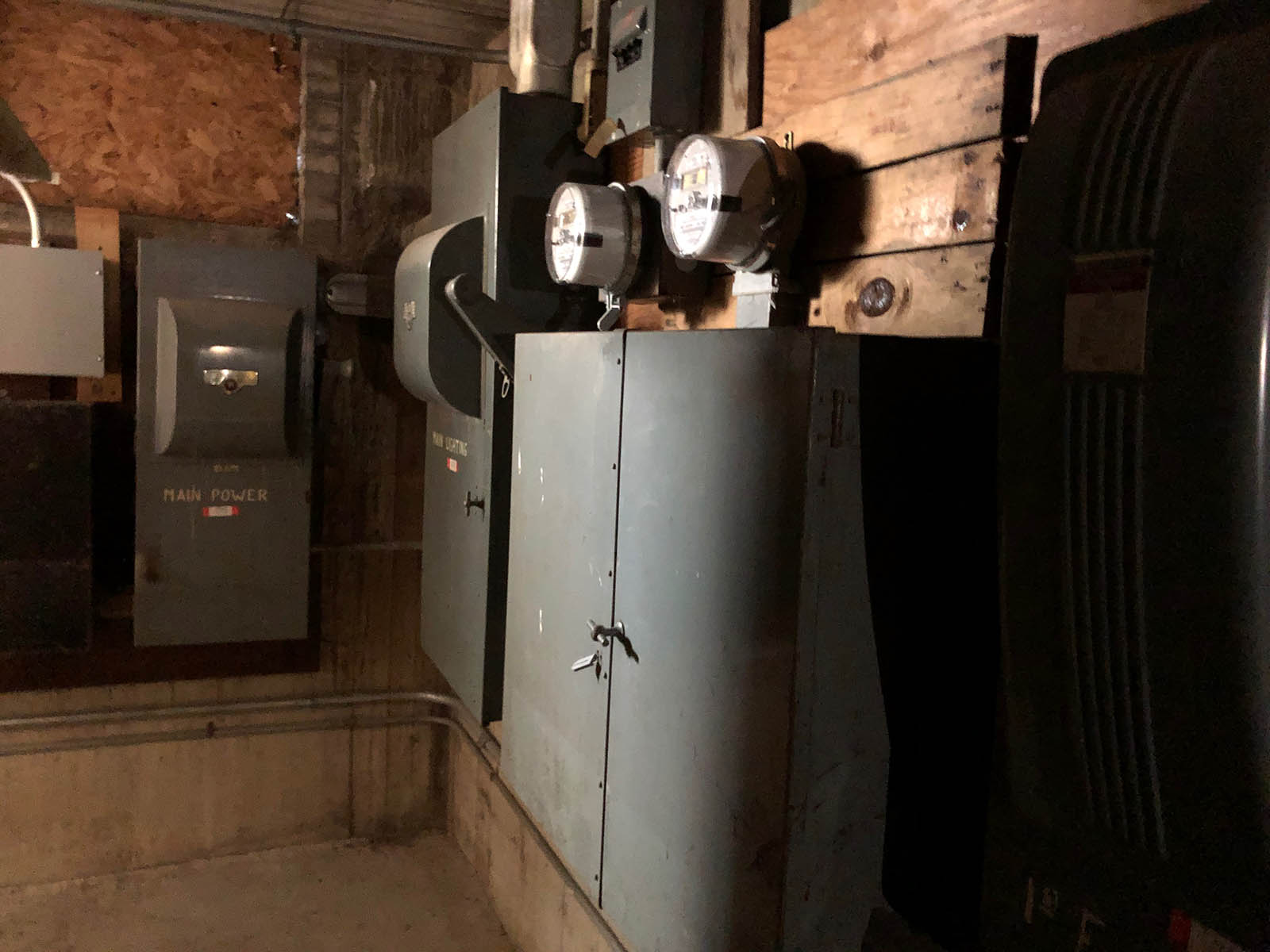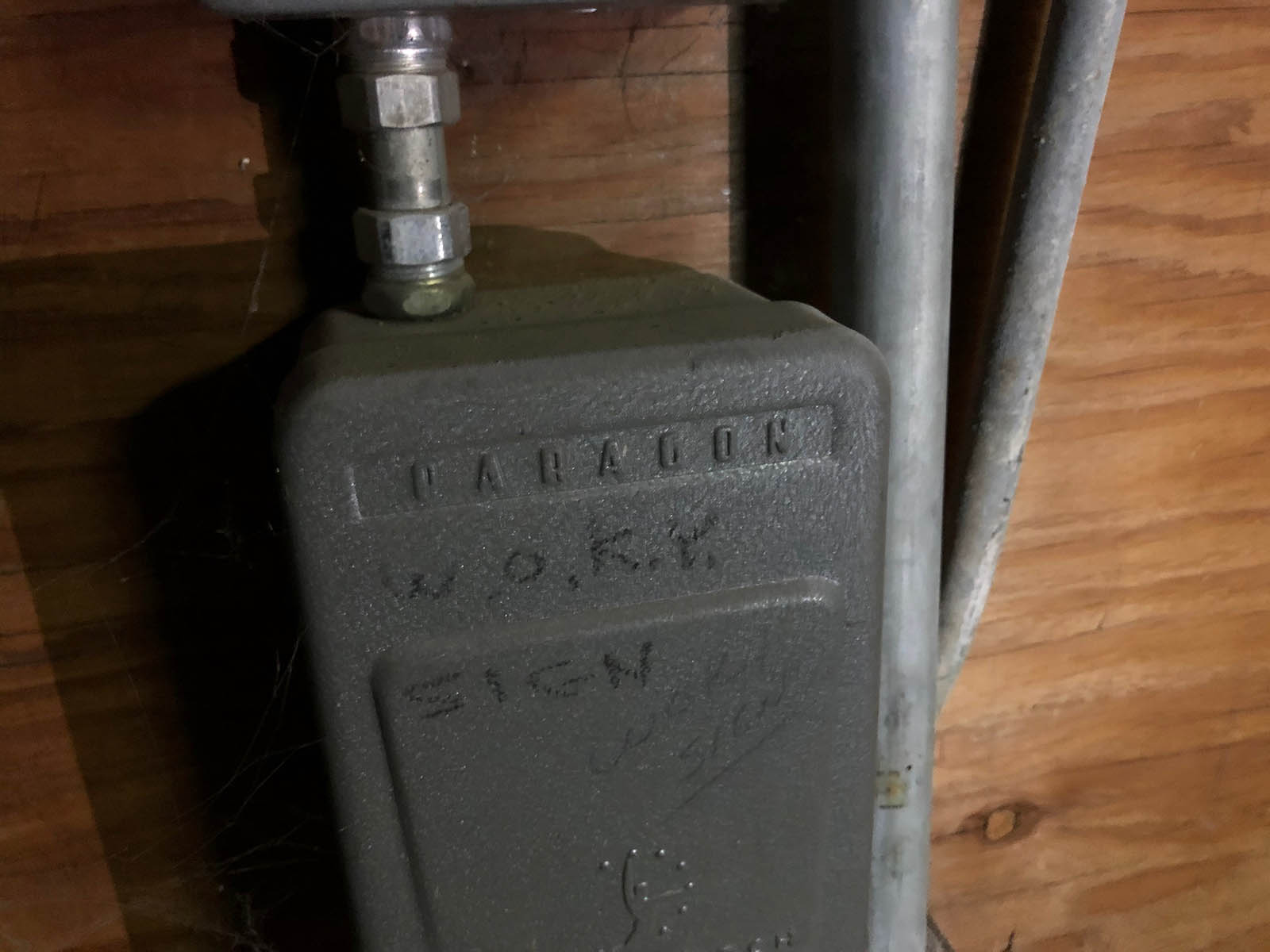 There's very little trace of the station left in the building these days, beyond a couple windows that used to look into the two studios – one for news and the other where Barry would've spun "Rubber Soul" for hours – and the massive power grid in the basement required to fuel a radio station studio.
Also in the basement is the now demo'd former WOKY music library space (pictured below).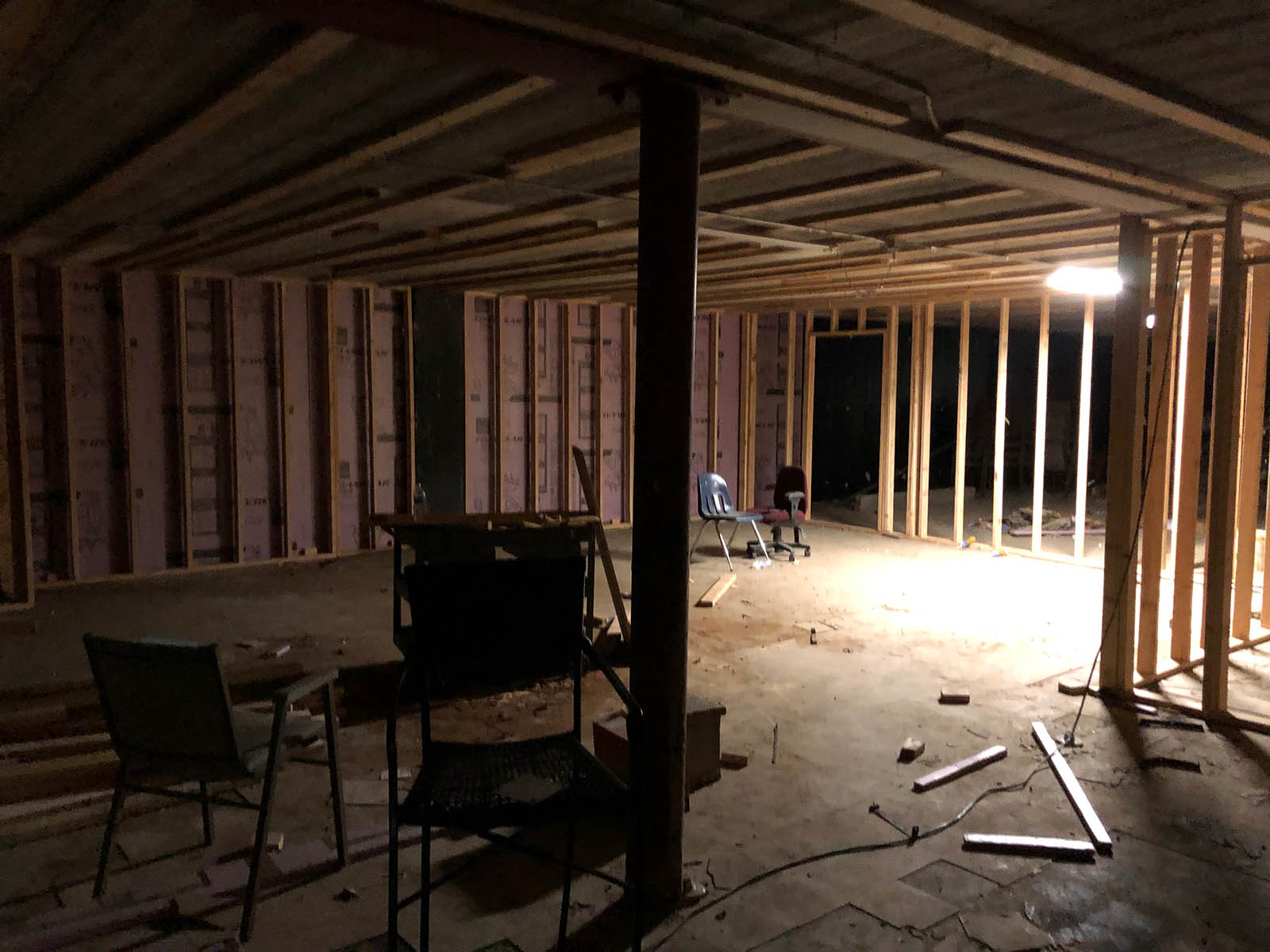 Back upstairs, a few rooms also still have speakers built into the ceilings with wall-mounted volume knobs to allow employees to listen to the live radio feed.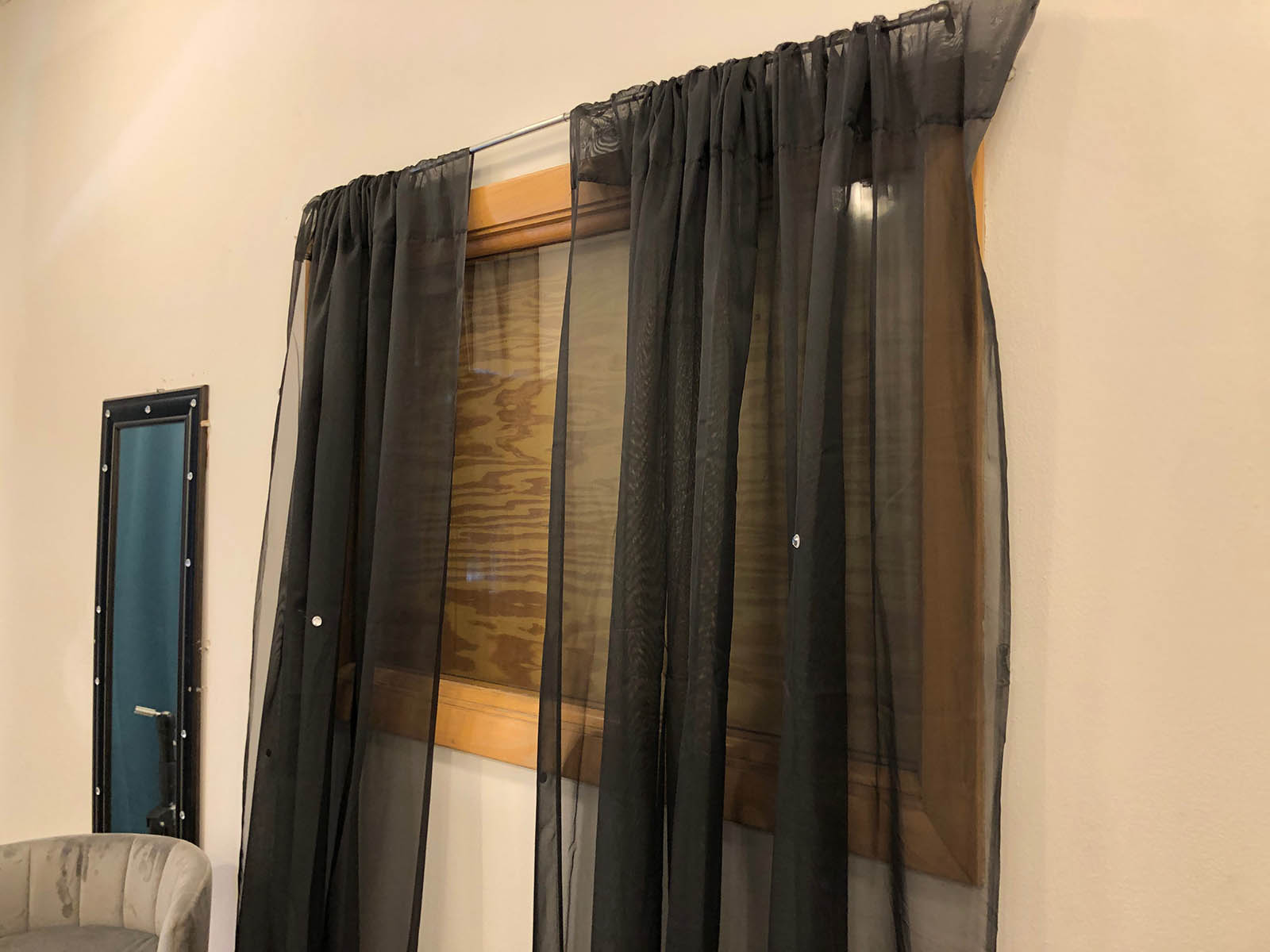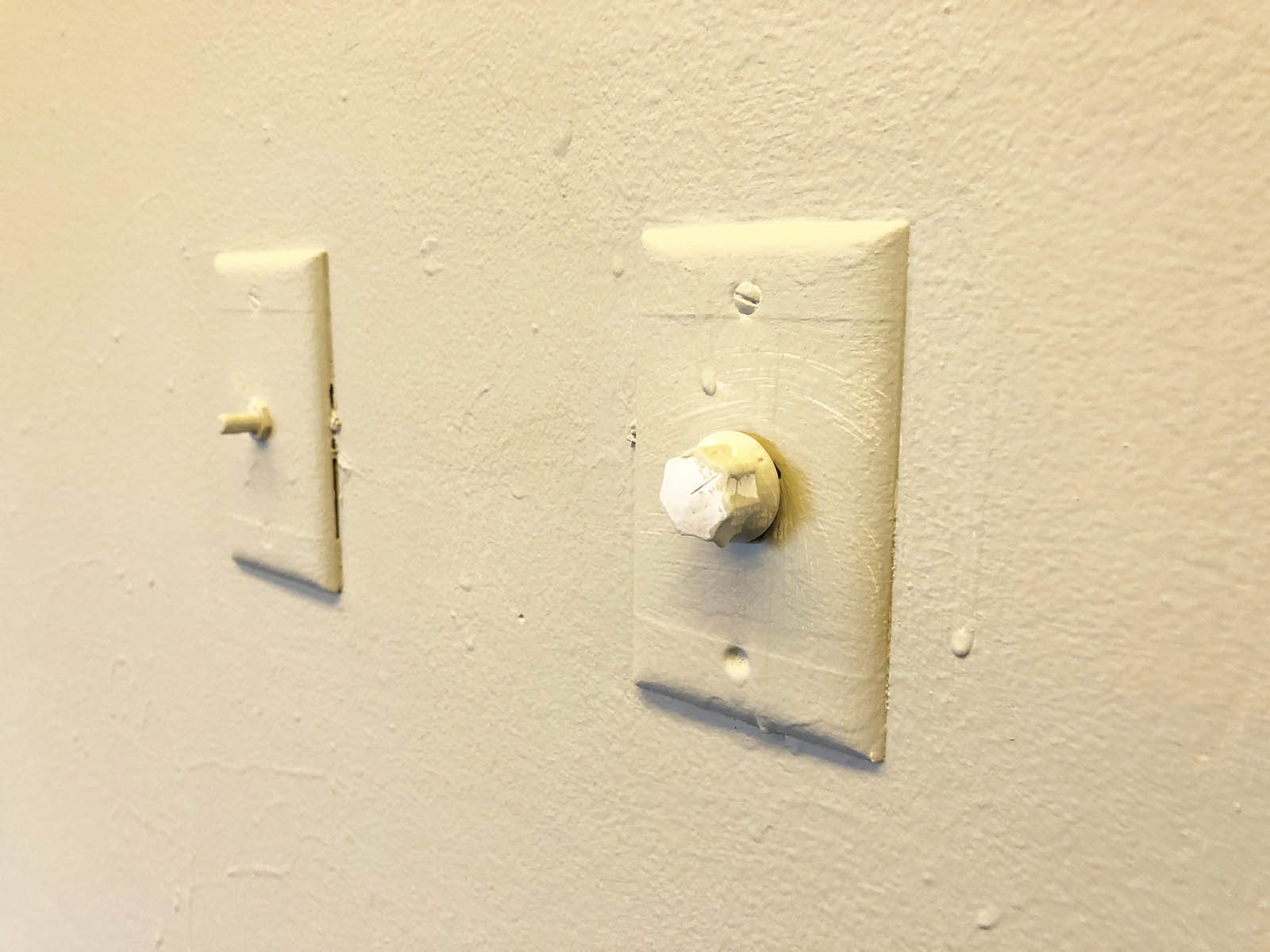 However, building owner Jim Salinsky keeps the spirit alive with an array of framed photographs in the lobby tracing the station's history at the site.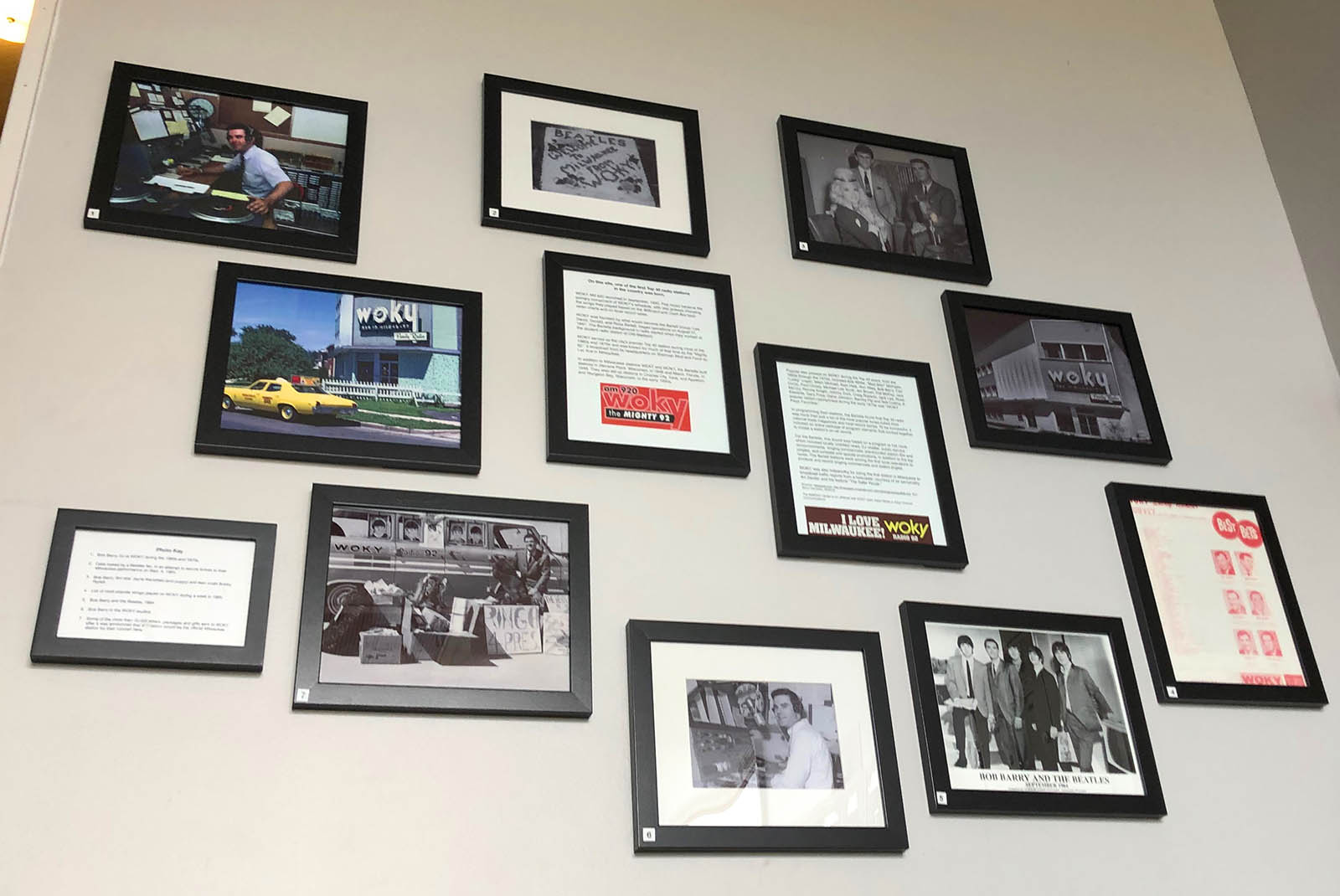 When he bought the building two years ago, Salinsky renamed it the MilWOKY Center, and earlier this year, he hosted an open house that included an appearance by Barry, who walked a group through the building and pointed out the locations of studios, offices, etc.
As music changed, so did WOKY and Barry notes in his book that at the dawn of the 1970s, more soul and R&B joined the playlists.
In 1970, program director Skip Broussard banned all music by Sly & the Family Stone after the band turned up late for its Summerfest gig that summer and exchanged words with festival officials.
During an afternoon show, Broussard put on a Sly record and, halfway through, pulled it off the turntable and smashed it, announcing the ban.
Reaction was swift. Less than three hours later the station received a telephone bomb threat, leading to the evacuation of 40 employees, until a police sweep found no bomb. The station continued broadcasting pre-recorded music from its Greenfield studio and transmitter.
Broussard had replaced George Wilson, who left for competitor WRIT, taking along a bunch of on-air talent with him, including Carl Como, Ron Knight. Robert Collins and Ron Richards. Another personality, Jack Lee left, too, to become program director at WTMJ.
By mid-August the ban was still on and Broussard told the Journal, "(Stone) was rude and discourteous to the people who made him rich," adding, "and we weren't able to talk to him," which is perhaps a better explanation as to why WOKY banned Sly's records.
In 1976, Barry left for WEMP, which not long after switched to playing country music, leading him to regret the move. Three years later, he returned to WOKY.
In 1982, WOKY finally left rock 'n' roll behind and began playing oldies from the 1940s, '50s and '60s in a format dubbed, "Music of Your Life." When, in 1983, WOKY didn't renew his contract, Barry left for WISN and then WZTR Star95, where he retired in August 1991.
In 1984, WOKY was still at the Sherman Boulevard building, but, it seems, not for long.
By the end of the decade, there was a CPA and an American Famiy Insurance office in the building, but no cutting edge radio station anymore.
Today, WOKY survives as The Big 920, having rebranded in 2013.
Salinski, meanwhile, oversees a three-story office building that is almost at capacity. He says he's got one small, unrented space on the top floor, but everything else is leased.
"I think there's a real need for office space, not Downtown, but in the neighborhoods," he says.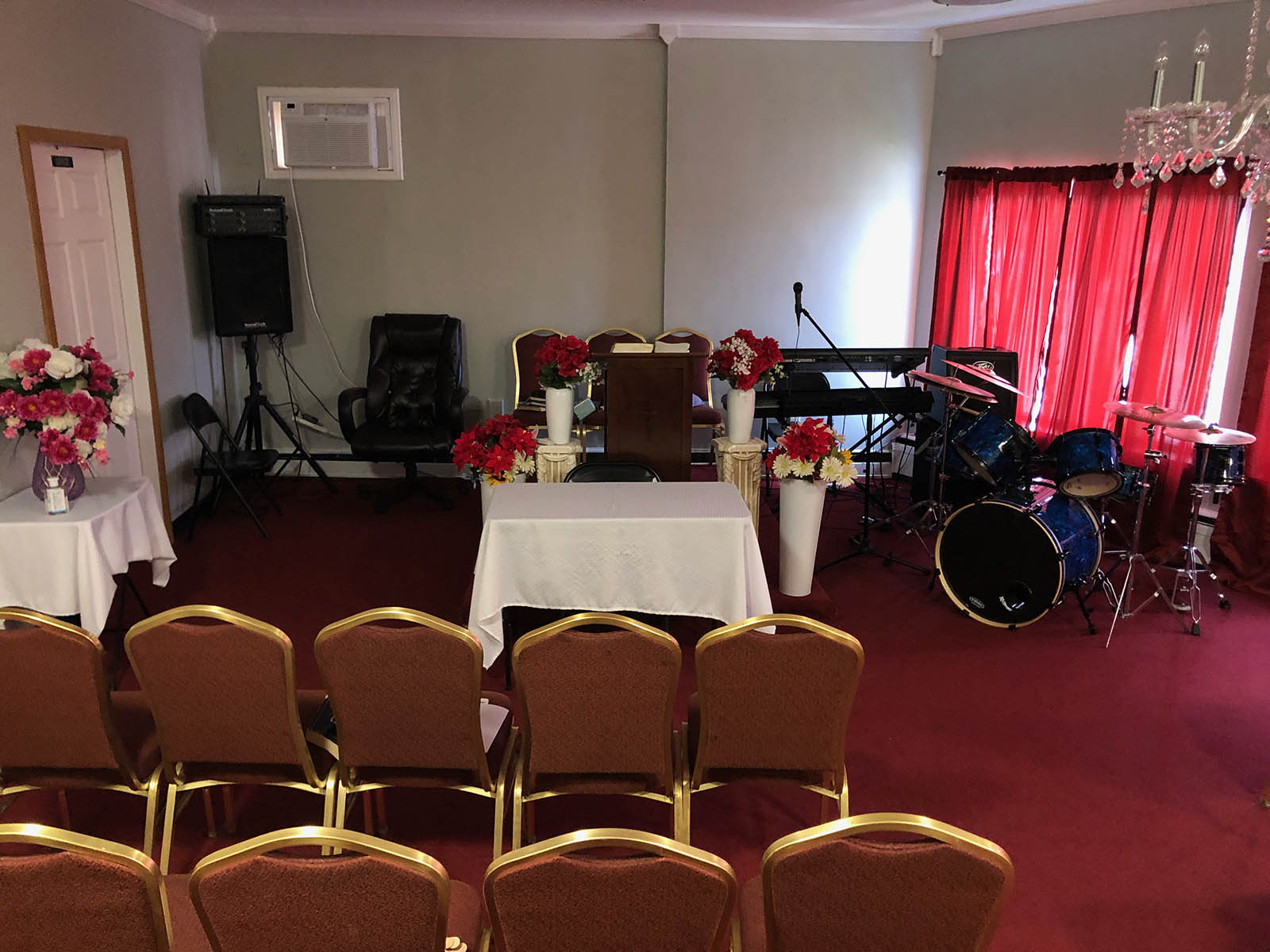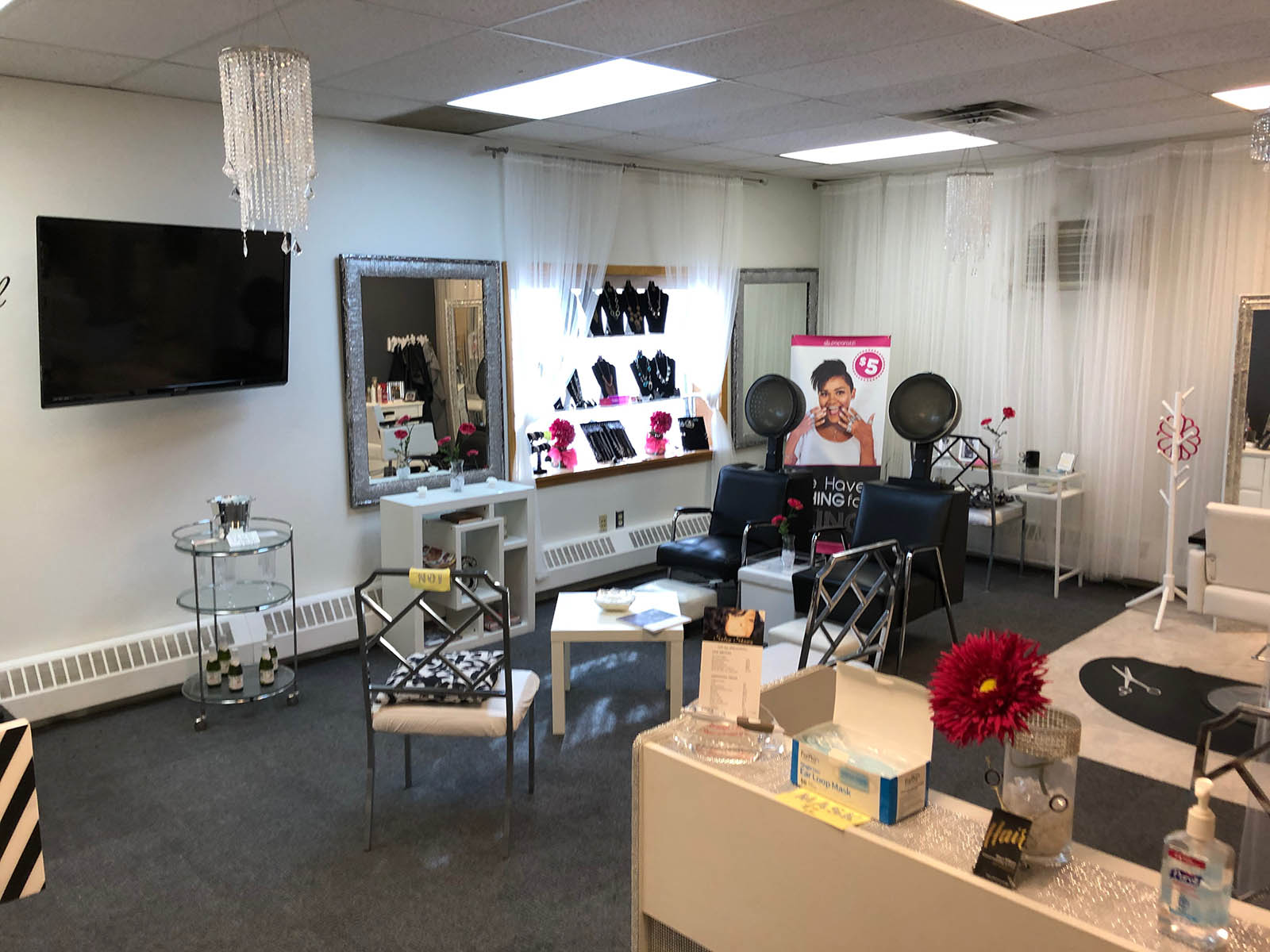 "We have really interesting tenants," he says. "We have salons, social service agencies and five churches, and they all have drum sets. On Sunday, this place is rocking. We've had some tenant gatherings, like the open house (in March). Everyone gets along really well.
"I'm working to build community here."
(Vintage photos courtesy of Jim Salinsky.)
Born in Brooklyn, N.Y., where he lived until he was 17, Bobby received his BA-Mass Communications from UWM in 1989 and has lived in Walker's Point, Bay View, Enderis Park, South Milwaukee and on the East Side.
He has published three non-fiction books in Italy – including one about an event in Milwaukee history, which was published in the U.S. in autumn 2010. Four more books, all about Milwaukee, have been published by The History Press.
With his most recent band, The Yell Leaders, Bobby released four LPs and had a songs featured in episodes of TV's "Party of Five" and "Dawson's Creek," and films in Japan, South America and the U.S. The Yell Leaders were named the best unsigned band in their region by VH-1 as part of its Rock Across America 1998 Tour. Most recently, the band contributed tracks to a UK vinyl/CD tribute to the Redskins and collaborated on a track with Italian novelist Enrico Remmert.
He's produced three installments of the "OMCD" series of local music compilations for OnMilwaukee.com and in 2007 produced a CD of Italian music and poetry.
In 2005, he was awarded the City of Asti's (Italy) Journalism Prize for his work focusing on that area. He has also won awards from the Milwaukee Press Club.
He can be heard weekly on 88Nine Radio Milwaukee talking about his "Urban Spelunking" series of stories.