For the second year in a row, Potawatomi Hotel & Casino is hosting a World Series of Poker tour stop – Feb. 1-12 in Milwaukee – and its arrival will be an exciting homecoming of sorts for the property's brand new poker manager, who also happens to be one of the originators of the WSOP Circuit.
In 2005, Ken Lambert helped launch the World Series of Poker Circuit, an expanded satellite series held at different casinos around the country, which has grown from half a dozen stops initially to more than 20 today. And while Lambert, 54, is considered one of the founding fathers of the current Circuit, it was his own father's involvement with the WSOP that first introduced him to the gaming industry.
Growing up, Lambert didn't really know his dad. But at 15 he moved to Las Vegas to try and get to know him, and they formed a relationship. At the time, in the late-1970s, his father was one of the World Series of Poker tournament directors, "so it was kind of in my blood," says Lambert, who quickly got a job as a busboy at Binion's Horseshoe Casino in Downtown Vegas.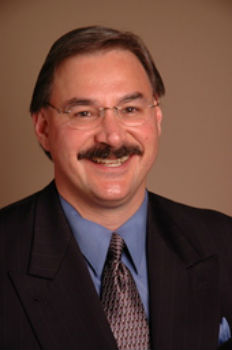 Initiated into the intoxicating world of professional poker as a teenager, Lambert immersed himself in it. He met all the game's big names – Doyle Brunson, Stu Ungar, Jack Straus – and taught himself how to deal. He watched and learned the business. His dad, whose biggest vice was the roulette wheel, didn't want him to get into gambling, but his son was always more interested in the non-playing aspects of poker anyway.
"I played a little bit but found that I preferred the organizational side, the working side of it," Lambert says. "I liked the game but loved the players and the people interaction."
Throughout the '80s, Lambert worked in casinos and dealt cards, helping his dad with tournaments and furthering his understanding and appreciation of the gaming industry. In 1989, when the MGM Mirage opened on the Las Vegas Strip, Lambert took a job as floor supervisor, soon advancing to shift manager. Later, when Binion's Horseshoe – then one of Nevada's most successful operations and host of the World Series of Poker since 1970 – started opening up casinos outside of Vegas, Lambert went to work for one in Mississippi.
After Harrah's Entertainment purchased the Horseshoe properties in 2004, Lambert stayed on to help plan and put together the concept for the WSOP Circuit. As the corporate director of WSOP events, he was responsible for expanding the tour beyond Las Vegas and setting the schedule. In January 2005, the redeveloped WSOP kicked off its first Circuit tournament in Atlantic City, one of six stops that year, all of which were owned and operated by Harrah's (known since 2010 as Caesars Entertainment Corporation).
Working nonstop, Lambert later resigned his position for family reasons, but his early efforts helped the WSOP become the largest and richest gaming circuit in the world. Lambert went back to MGM as the regional director of poker properties, then spent the next several years at casinos around the country, managing rooms and organizing tours. For the past two years, he was the corporate director at Pinnacle Entertainment, but recently realized that he wanted a change.
"I was traveling a lot and wanted to slow down a little bit," Lambert says, noting his personal life has benefited from that decision.
As it happened, Milwaukee's Native American casino in the Menomonee Valley was looking for a new poker manager, and Lambert says he'd "heard great things about Potawatomi." Intrigued, he was also concerned: Would there be enough action? Would it keep his interest?
Then Lambert found out Potawatomi was hosting a WSOP Circuit stop. He was all in.
Starting just last month, Lambert has been involved in the preparation for the tour event, which starts Thursday and runs through Feb. 12, and he hopes to build on Potawatomi's 2017 hosting success. The casino was surprised by the number of entries it received and, with a guaranteed Main Event prize pool of $750,000, ended up giving out $1 million.
"I learned that it went extremely well last year," Lambert says.
This time, Potawatomi is gearing up for a larger event with an even bigger turnout; the casino has put in 65 additional tables, is expecting 4,500-5,000 entries and anticipates topping more than $1 million again in the $1,675 no-limit hold'em Main Event. In total, there will be 12 events offering players the opportunity to win a WSOP Circuit gold ring, plus other special games, with the Main Event winner and the Casino Champion qualifying for the Global Casino Championship.
"This is probably one of the biggest and busiest events the property has," Lambert says, mentioning that the hotel is almost all booked up and he expects to see a 30-percent increase in live betting, as well as the usual nonstop slot and table action in the casino. Potawatomi has brought in an entire team to run the Circuit event.
While Potawatomi isn't sure which high-profile professionals will be in attendance – they usually just show up without much advanced notice – there will be lots of local pros, up-and-comers and regular joes, trying to earn money and points and move up the Player of the Year standings.
As for Lambert, who helped build the World Series of Poker Circuit that's now coming through his casino, he's happy to see some familiar faces, highlight Milwaukee and grow the game.
"When I saw that the event was coming here – there are guys I worked with (at WSOP) and gave jobs to, guys I know – it's very exciting for me," he says. "People can come out and have a good time, enjoy themselves, eat and drink, play, watch and win. It's going to be a great event."
Born in Milwaukee but a product of Shorewood High School (go 'Hounds!) and Northwestern University (go 'Cats!), Jimmy never knew the schoolboy bliss of cheering for a winning football, basketball or baseball team. So he ditched being a fan in order to cover sports professionally - occasionally objectively, always passionately. He's lived in Chicago, New York and Dallas, but now resides again in his beloved Brew City and is an ardent attacker of the notorious Milwaukee Inferiority Complex.
After interning at print publications like Birds and Blooms (official motto: "America's #1 backyard birding and gardening magazine!"), Sports Illustrated (unofficial motto: "Subscribe and save up to 90% off the cover price!") and The Dallas Morning News (a newspaper!), Jimmy worked for web outlets like CBSSports.com, where he was a Packers beat reporter, and FOX Sports Wisconsin, where he managed digital content. He's a proponent and frequent user of em dashes, parenthetical asides, descriptive appositives and, really, anything that makes his sentences longer and more needlessly complex.
Jimmy appreciates references to late '90s Brewers and Bucks players and is the curator of the unofficial John Jaha Hall of Fame. He also enjoys running, biking and soccer, but isn't too annoying about them. He writes about sports - both mainstream and unconventional - and non-sports, including history, music, food, art and even golf (just kidding!), and welcomes reader suggestions for off-the-beaten-path story ideas.