You know Christian Yelich is already having a monster season against the St. Louis Cardinals when his Wikipedia page is altered, at least temporarily, to declare his "current ownership" against the Redbirds.
So, that didn't last long, but the MVP has hit a home run in all six games against St. Louis this season (seven, stretching back to last year), heading into play today. Yelich has also smacked 10 RBI in this series with one game to go, setting a franchise mark against the Cardinals.
Did we also mention he presented a fan with a puppy and the St. Louis manager Mike Shildt speculated that Yeli might be a psychic?
The Internet is amused. Very amused.
Here are a few of the memes and better tweets circulating around Brewers social media. Let's enjoy them together.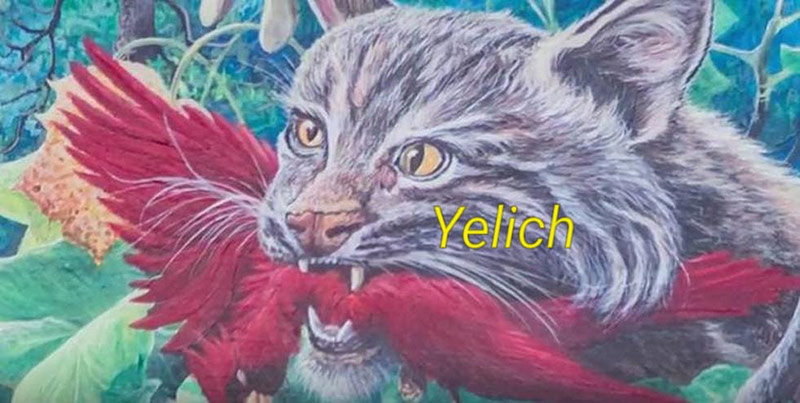 You didn't need to be a psychic to see that one coming. @ChristianYelich hits *another* 3-run home run! #Brewers lead 8-0. #ThisIsMyCrew pic.twitter.com/SonbarRpOY — Milwaukee Brewers (@Brewers) April 17, 2019
Christian Yelich is a cheat code vs the Cardinals this year 🔥 pic.twitter.com/ylpGvEU8zB — FOX Sports: MLB (@MLBONFOX) April 17, 2019
#stlcards: Please don't pitch to Yelich again for the remainder of his contract. pic.twitter.com/quYHozYoPe — Trey Herweck (@therweck) April 16, 2019
They're kidding, right? 😂 https://t.co/RiZzTIcUB9 — Orthokotan (@orthokotan) April 17, 2019
Andy is the president, publisher and founder of OnMilwaukee. He returned to Milwaukee in 1996 after living on the East Coast for nine years, where he wrote for The Dallas Morning News Washington Bureau and worked in the White House Office of Communications. He was also Associate Editor of The GW Hatchet, his college newspaper at The George Washington University.
Before launching OnMilwaukee.com in 1998 at age 23, he worked in public relations for two Milwaukee firms, most of the time daydreaming about starting his own publication.
Hobbies include running when he finds the time, fixing the rust on his '75 MGB, mowing the lawn at his cottage in the Northwoods, and making an annual pilgrimage to Phoenix for Brewers Spring Training.