As an artist, small business owner and huge baseball fan, Shawn DeKay couldn't think of a better way to celebrate the Brewers' success than with a mural on the side of his building.
Earlier this year, DeKay, a painter who grew up in Milwaukee, opened a cafe and art collective, Dream Lab, 327 W. National Ave.
"I am super excited about the mural. It's about 90 percent completed and when the rain stops, I'll complete the final details," says DeKay.
The mural is a tribute to Brewers outfielder Christian Yelich, as well as to Walker's Point Latino community. In the mural, Yelich is wearing his Cerveceros uniform and next to his image are the words "Our Town, Crew, MVP."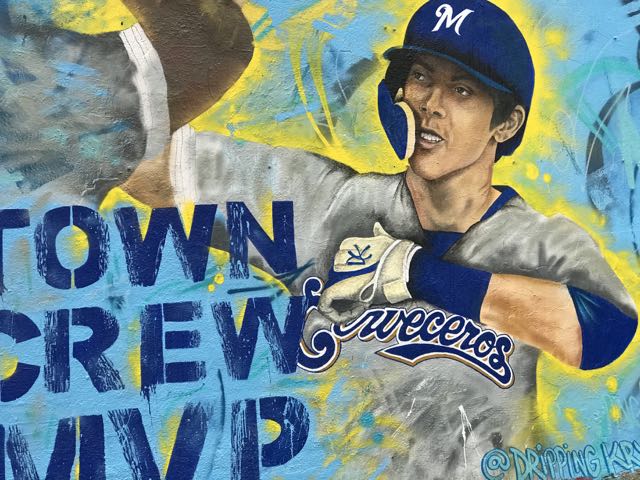 "Yelich is more than likely to get the MVP, and so this is dedicated to him. And if he doesn't get it then it's 'screw you, he should have gotten it' commentary," says DeKay.
Read more about Dream Lab here.

Molly Snyder started writing and publishing her work at the age 10, when her community newspaper printed her poem, "The Unicorn." Since then, she's expanded beyond the subject of mythical creatures and written in many different mediums but, nearest and dearest to her heart, thousands of articles for OnMilwaukee.

Molly is a regular contributor to FOX6 News and numerous radio stations as well as the co-host of "Dandelions: A Podcast For Women." She's received five Milwaukee Press Club Awards, served as the Pfister Narrator and is the Wisconsin State Fair's Celebrity Cream Puff Eating Champion of 2019.