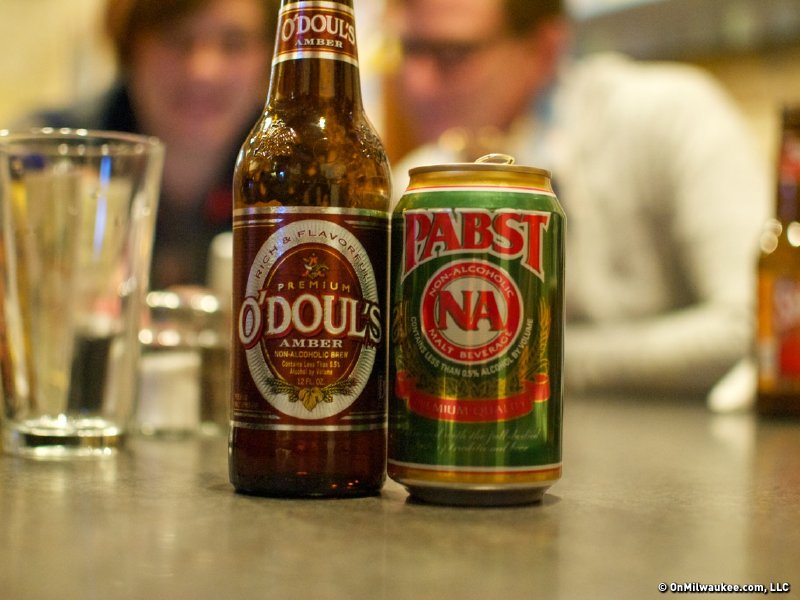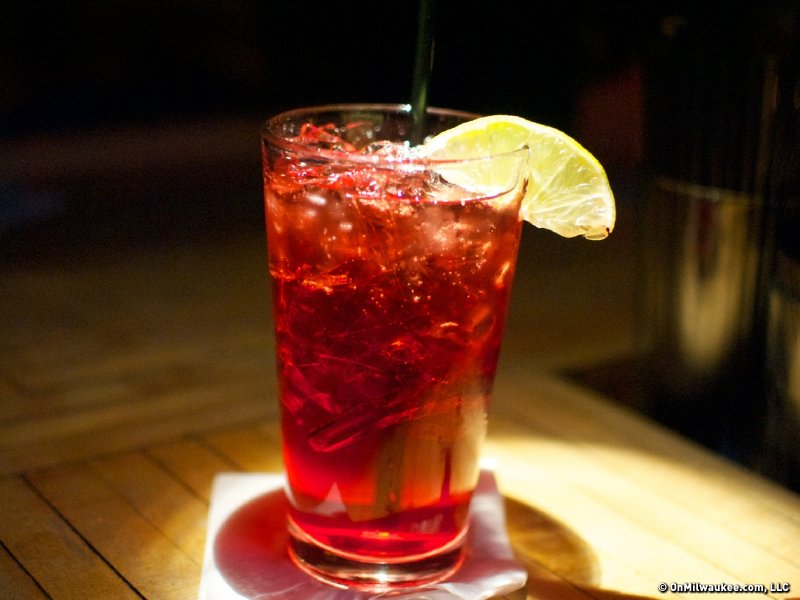 Non-alcoholic beer crawl proves fascinating social experiment
"Bar Month" at OnMilwaukee.com – brought to you by Absolut, Avion, Fireball, Pama, Red Stag and 2 Gingers – is back for another round! The whole month of February, we're serving up intoxicatingly fun articles on bars and clubs – including guides, the latest trends, bar reviews, the results of our Best of Bars poll and more. Grab a designated driver and dive in!
At first, the concept of a non-alcoholic beer crawl sounded boring. Oxymoronic. I mean, what's the point of going to bars when you don't drink – unless, perhaps, you are going to see live music or watch a sporting event? Personally, I'd rather stay at home and read a book or watch a movie.
However, my friend Michael, who decided it was in his best interest to quit drinking about seven years ago, frequents bars and parties and he seems to always have a fine time.
There are many people who go out and don't drink – some are recovering alcoholics – but also they are designated drivers, adherents to a religion that forbids it, pregnant, or they don't like the taste or effects of alcohol but still enjoy the company of those who do.
I've often heard that Milwaukeeans consume more alcohol than people in many parts of the country and, because drinking is so deeply a part of our culture, this is a tough town in which to stay sober.
I started really thinking about what it would be like to go to bars and not consume alcohol. I did it 10 years ago when I was pregnant with my son, but thanks to a decade of sleep deprivation – and perhaps a fair share of brain cell loss due to chronic Guinness chugging – I can't remember it all that well.
So I decided to give it a whirl. One night, numerous bars and no alcoholic drinks.
I invited my partner and some of our friends and everyone, surprisingly, was up for it. Suddenly, we had a full-fledged non-alcoholic beer crawl planned with more possible designated drivers than at a teetotaler's Tweetup.
Everyone in our group, except Michael, drank alcohol on a somewhat regular basis. One friend was doing a 5K run the next day and so she was not planning to drink the night before anyway. Others, myself included, were just curious about what it would be like.
We started out at Sugar Maple, 441 E. Lincoln Ave. Sugar Maple has 60 craft beers on draft and one non-alcoholic beer, Clausthaler Amber. According to Michael, who was the only one in our group with any real knowledge of the alcohol-free beer world, this was a pretty good choice if a business was only going to have one available.
We moved on to O'Lydia's, 338 S. 1st St., and were surprised by its selection. As an Irish-themed pub and grill, we hoped O'Lydia's served the Guinness product, Kaliber, but it did not. It did, however, have cans of non-alcoholic Pabst NA as well as O'Doul's Amber.
"We sell a really, really tiny amount of NA here. But if you were a regular customer, and you requested Kaliber, I would get it," says O'Lydia's manager, Rick Sackett.
Throughout the evening, numerous bartenders explained to us that non-alcoholic beer doesn't sell, and so it's a waste of refrigerator space.
We heard this repeated multiple times during our on-the-wagon night out, and it's understandable. People who go out to bars generally drink "real" beer and therefore most places don't have the space or the desire to sell a product that doesn't move.
Also, it's often more expensive for bars to stock because, being that it doesn't sell very well, it's ordered from distributors in smaller quantities which are higher in price than when buying large amounts. (For the record, non-alcoholic beer costs about the same as an alcoholic beer in a bar.)
"It's a bad business model," says Samuel Berman, a managing partner at Sabbatic, Tin Widow and Jim's Time Out. "I don't stock non-alcoholic beer at any of my bars."
We also stopped at Blu (Clausthaler only), Camp Bar (O'Doul's only), Palomino (Clausthaler only), The Parlor (Buckler, which is Heineken's NA) and World of Beer, which has three offerings – St. Pauli Girl, Clausthaler and one we never heard of before called Erdinger NA.
Overall, bartenders during our non-alcoholic crawl were surprisingly unenthusiastic. A couple seemed slightly annoyed by our orders and another bartender even asked "are you ready for a real drink now?" after I drank one non-alcoholic beer.
Also, not one bartender offered to make us a "mocktail" or non-alcoholic drink after they told us they had no or only one kind of NA beer. One bartender even said, when my friend asked what kind of non-alcoholic drinks he had available, "water."
"Maybe people who decide they shouldn't drink beer, just shouldn't drink beer at all," says Berman. "I don't want to sound like a jerk, but why try to recreate the taste of something that dragged you to the dark side?"
Perhaps a group of seven non-drinkers is a little overwhelming for one bartender. Also, I've been told that many non-drinkers are non-tippers which might also account for some bartenders' lukewarm response to us. (For the record, our group tipped well and did not request a single free water.)
Michael said he found that restaurants often have a better selection of non-alcoholic beers than bars and so I followed up after the crawl with more than a dozen phone calls to area eateries. Every time I called and asked about the non-alcoholic beer selection, the host or hostess paused and then put me on hold.
Most of the restaurants had one, maybe two different non-alcoholic beers, and the usual brands. Pizza Man serves O'Doul's Amber; La Perla has O'Doul's; Maxie's Southern Comfort offers Clausthaler; Jose's Blue Sombrero has O'Doul's; Hi-Hat has Clausthaler Amber and Bar Louie at Bayshore has O'Doul's.
Slightly more interesting offerings were found at Braise – which serves Kaliber – and Odd Duck, which currently carries St. Pauli Girl, and where the hostess told us they switch up the brand often. Also, Lake Park Bistro and Sanford – both upscale, celebrated restaurants – serve Becks NA. This made us really want to try one.
Pandl's won the informal polling with a whopping five non-alcoholic beers: Clausthaler, O'Doul's, O'Doul's Amber, Sharp's and St. Pauli Girl.
Neither Jackson's Blue Ribbon Pub or Blue Jacket serve non-alcoholic beer.
During the crawl, a few of us posted on Facebook what we were doing and we received an assortment of comments such as "Noooooo!!! Blasphemy!" and "Why?" and "Sounds kinda long."
But, the thing is, our NA crawl wasn't long. Or boring. Although I don't have plans to organize another one, our non-alcoholic crawl wasn't really that "dry." We had fun.
The day after the beer crawl one of the attendees wrote me an email recapping her experiences. Although she mentioned having a good time on the crawl she also addressed one sobering aspect.
"The complete disregard for people who cannot drink alcohol or don't want to is just amazing," she wrote. "The only word that I can find to describe it is bullying. I base this upon the reaction we received from all of the bartenders last night and the comments from everyone on Facebook, as well. There was no thought to what the non-drinking requester was feeling at all."
Of course, we did not go to every bar in Milwaukee, and most likely there are plenty of bartenders in the city who would have reacted differently to our group. This is simply documentation of one experience. But, because it happened, I began to wonder if we resent non-drinkers in Milwaukee.
We all know drinking is a huge part of Brew City culture, but are many of us, myself included, insecure over-imbibers who feel uncomfortable, maybe even threatened, by non drinkers because we don't want to face our own consumption?
Talkbacks
blurondo | March 1, 2014 at 8:31 a.m. (report)
I very much enjoyed your article. For over 30 years I've given up drinking for lent so my NA experience is extensive. During that time, I have tasted each of the products that you mentioned and some that aren't around anymore. The revelations about your experiences with rude personnell need to be broadcast to the community. Attitudes like that have no place in the hospitality business when dealing with a customer who is making a purchase of any kind.
Facebook Comments
Disclaimer: Please note that Facebook comments are posted through Facebook and cannot be approved, edited or declined by OnMilwaukee.com. The opinions expressed in Facebook comments do not necessarily reflect those of OnMilwaukee.com or its staff.