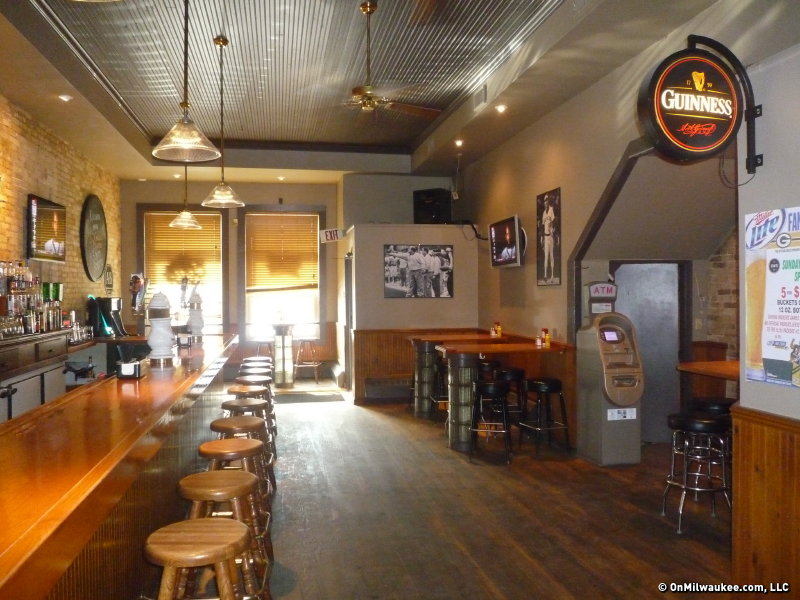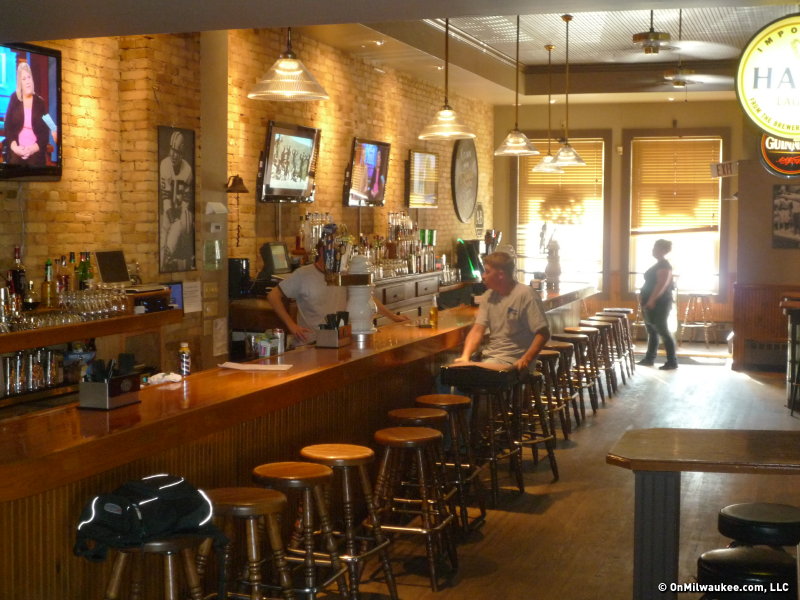 Zim's finds a new home and fresh approach in Walker's Point
By all accounts, Mike Zimmer had a good thing going on Milwaukee Street.
Zimmer opened Zim's Sports Bar & Grill at 770 N. Milwaukee St. in 2006. Business was good, he says, and the bar was a popular spot to watch the big game and just to see and be seen.
So it was by surprise, then, when Zimmer announced he was closing the bar this past February – Super Bowl Sunday, to be exact.
"All good things must come to an end, or in this case, a pause," Zimmer said at the time.
The pause ended in July, when Zimmer reopened in the former Fifth Ward Pub location at 814 S. 2nd St. He found his new home during a while chatting with one of the Fifth Ward Pub owners.
"It was a casual conversation over a beer with a friend," Zimmer says. "It's worked out really well, a seamless transition. I think we're a great complement to an already successful and eclectic neighborhood."
While the original Zim's concept was the "sports bar, grown up," the new incarnation is a lot more laid-back with a greater emphasis on food and beverage offerings. Zim's has 18 beers on tap, many of them from local breweries like Lakefront, Sprecher and Horny Goat.
The menu got a refresh, and a little downsizing. The offerings are standard bar fare, with an emphasis on high-quality burgers, including the Chef Jovan Burger, which comes complete with a fried egg on top.
"They're fresh and made from scratch," Zimmer says. "They're hand-made patties, they're hand-seasoned. They're really good."
The new concept no longer includes the word "sports" in the name, but games will still be a main attraction. The bar currently has about a dozen flat screen televisions with more on the way. Football fans can still show up on the weekends and watch games on Sunday ticket and coming soon, soccer fans can get up early to watch German Bundesliga action.
"My partner, Erich Laabs," is really into it," Zimmer says. "So we're planning to open at 8 a.m. Saturdays to show the games."
Zimmer says that the new location, in a Cream City Brick building in the Walker's Point neighborhood, offers an atmosphere that Milwaukee Street, with it's upscale and elite perception, could not.
"It's just really comfortable here," Zimmer says. "It feels natural, like a regular, neighborhood bar."
Zim's is open daily at 3 p.m. and at 11 a.m. on Saturdays and Sundays.
Facebook Comments
Disclaimer: Please note that Facebook comments are posted through Facebook and cannot be approved, edited or declined by OnMilwaukee.com. The opinions expressed in Facebook comments do not necessarily reflect those of OnMilwaukee.com or its staff.