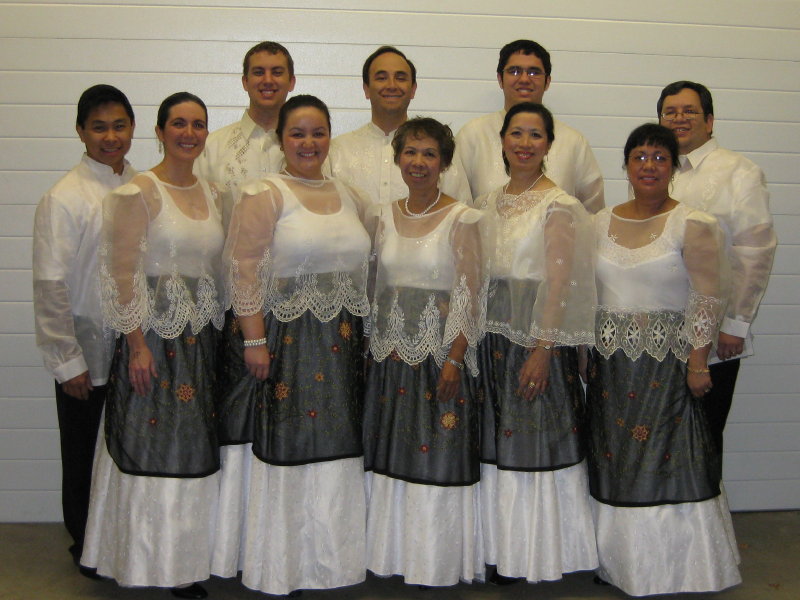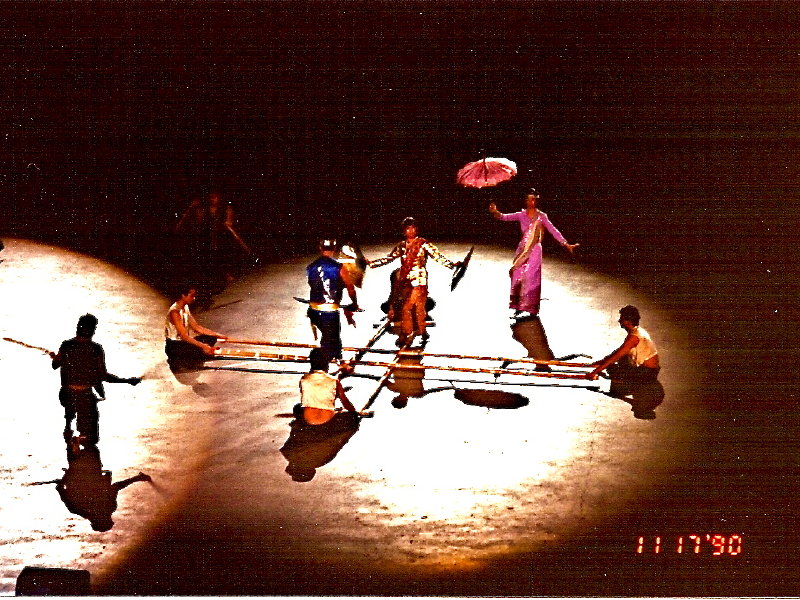 Filipino dancer reprises original role at Holiday Folk Fair
Holiday Folk Fair has been a part of Isabel Piana's life since she was a young girl, joining her godparents for an annual trip Downtown when the event was still based in the Milwaukee Arena and Auditorium.
Her interest in her Filipino heritage grew when she began attending Mt. Mary College, where she first learned "Tinikling," one of the best-known Filipino folk dances.
As the Filipino community grew, so did her interest in dance and soon after, a dance group was formed. Not long after that, the group was invited to be a guest performer at Folk Fair and Piana found herself front-and-center as the group performed the "Singkil."
Piana was the "umbrella girl," who follows a princess caught in a forest after an earthquake.
Forty years after making her performing debut at Folk Fair, Piana will reprise that role this weekend when the event returns for its 67th year.
Reflecting on a lifetime of Folk Fair memories, Piana quickly recalled getting to know members of other dance groups from other cultures, often participating in late night, backstage "jam sessions;" ducking through backstage and behind the scenes areas to beat crowds to the next performances and even the early days of the MECCA, when so many people tried to cross Kilbourn Avenue via the new skywalk that police had to close the street and allow crowds to cross.
None of those memories, though, compare to the thrill of participating in the old Folk Spectacle in the Milwaukee Arena for the first time 40 years ago.
"I remember when the spot light would go on and we'd begin our dance," Piana says. "The hush of 10,000 people as the princess was carried in sitting atop the bamboo poles."
Piana explains that the "Singkil" is a dance expected to be learned by every young lady of royal blood in Lanao. It opens with the royal court's entrance into a ceremonial hall. The lady-in-waiting (the "umbrella girl") dances, signaling the princess' arrival. She and the prince follow, weaving in and out of bamboo poles which are arranged and clapped together in syncopated rhythm.
Like many of the dancers who have entertained Folk Fair crowds over the years, dancing has opened a lot of doors for Piana -- and taught her much about her heritage.
"As a child the information about the Philippines was usually just a few paragraphs in a geography book or a history book in the story of WWII," Piana says. "Through dance, I learned so much more about the Philippines."
Learning the four major styles of Filipino dances allowed her to share with her students during 34 years teaching in Milwaukee Public Schools. Her group also participated in an annual Spring Festival for school children, sponsored by the International Institute, which produces the Folk Fair.
Later, she turned her knowledge into further teaching opportunities as a guest lecturer for Mt. Mary's Music Cultures of the World course.
"Dance of any country is so important for the brain development of our children," Piana says. "Music, dance and the arts must be a vital and significant part of all education."
If you go ...
What: Holiday Folk Fair International
When: Friday-Sunday
Where: Wisconsin Exposition Center, 8400 W. Greenfield Ave.
Hours: Friday, 2-10 p.m,; Saturday, 10 a.m.-10 p.m.; Sunday, 10 a.m.-7 p.m.
Admission: $8 advance / $10 at the door; seniors (with ID), $8; children (6-12), $8; Children (5 and under) and military personnel with ID, free. Wisconsin State Fair Park parking, $5.
Highlights: Sample foods from different cultures at the World Cafe, shop for crafts from distant lands in the International Bazaar ... Live dancing and music from over 25 nationalities all weekend long ... Revolutionary War encampment ... Around the World in 5K run/walk on Sunday ... Chldren's performance, 12 p.m. Sunday.
Facebook Comments
Disclaimer: Please note that Facebook comments are posted through Facebook and cannot be approved, edited or declined by OnMilwaukee.com. The opinions expressed in Facebook comments do not necessarily reflect those of OnMilwaukee.com or its staff.