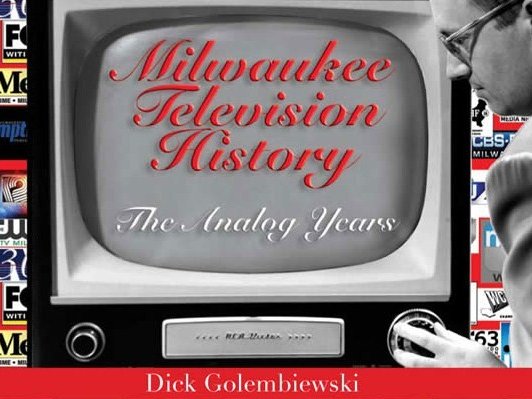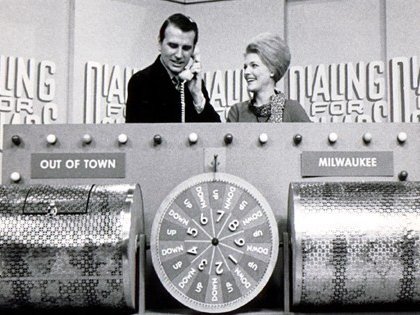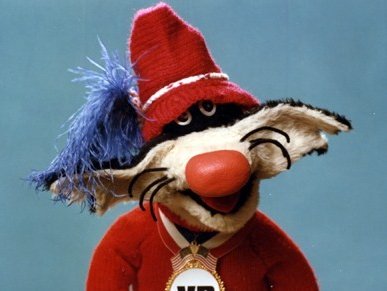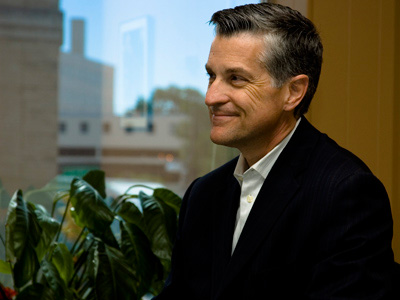 From Albert to Zenith: Book traces Milwaukee TV history
Dick Golembiewski's recently-published book on television in Milwaukee came along as sort of an accident.
He'd never worked in television; never really been on the tube, either. He was, however, a fan of the medium, a history buff and, by nature, a curious sort.
So, when he was researching a project on the history of Milwaukee's television horror hosts, things quickly snowballed into what is now a 500-page tome on television's history in Milwaukee.
While digging for information on the likes of Dr. Cadaverino, Tolouse NoNeck and Mr. Mephisto, he started to realize that the horror hosts and history of local television were intertwined subjects.
"I started researching the history of Milwaukee TV in 1996 strictly as a lark," Golembiewski says. "I was doing an article on the old television horror hosts ... As I was searching for dates and other information -- I spent a lot of time at the library -- I discovered all these great little things about stations that I didn't know."
After launching his original Web site, it wasn't long before Golembiewski added a page on the history of local television. From there, things started to take off and he began writing the book in 2005, despite the idea generating only lukewarm interest.
"I thought it would take a year," Golembiewski says. "It took three.
Spending hundreds of hours at the Milwaukee Public Library and at WTMJ's archives at UWM, Golembiewski poured over microfilm files, old broadcasting magazines and numerous old memos and documents issued by the broadcasting pioneers.
He quickly found that his pet project would be a lot more detailed than he originally thought.
"It's one of those things where I'd stumble across something and when I was looking for one thing, I'd stumble across something else. I'd talk to one person and they'd lead me to another person that led me down another path. It just kind of snowballed. But it was a lot of fun."
Early on in the process, Golembiewski faced a tough choice on how to present the book. An educator, by trade, he considered going the "scholarly route," but also wanted to draw in the casual reader with great and rare photographs.
In the end, he found a compromise that worked.
"Everybody picks it up and starts looking at the 450-plus photographs," he says. "That's the hook."
The photographs were a way to bridge the casual reader with the hardcore broadcasting buffs. They were a way to get people interested in other subjects like the license battles and the effort to get Channel 10 on the air.
The result is a healthy and balanced mix of tech-heavy information including a meticulously-detailed look at the science of broadcasting, plenty of history of each and every station that ever broadcast over local airwaves, entertaining anecdotes on past and present shows and personalities that chronicle the medium's history in Milwaukee.
That history includes a trip down memory lane for discussions on longtime WISN-TV personalities, Howard and Rosemary Gernetzke. The duo, better known to a generation of Milwaukeeans as Howard and Rosemary Gernette, hosted the immensely popular "Dialing for Dollars" program on the station for 16 years.
Golembiewski's book also looks into former Mayor Henry Maier's feud with the Milwaukee Journal and how it impacted local stations (the Mayor, for awhile, held weekly televised press conferences but refused to call on Journal Co. reporters), the popularity of sports programming like wrestling from the South Shore Armory, Marquette Basketball and the Green Bay Packers and its place in the early days of television and, of course, Albert the Alleycat.
Albert, a puppet created by Jack DuBlon and voiced by WITI-TV announcer/weatherman Ward Allen, spent nearly two decades wise-cracking and providing comic relief on Channel 6's newscasts. He became so popular, according to the book, that the station received nearly 10,000 letters protesting Albert's possible removal from the airwaves in the 1970s.
Making it even easier to skim and jump around, the book isn't written as a chronological essay. Instead, it's broken up by station, which each channel getting its own section, covering everything from the fight for each station's license, its early days, programming, personalities and recent developments.
Its stories like those, Golembiewski says, that balance out the mechanics and scholarly tone of the book and reflect on what got him onto the topic in the first place.
"The shows, the license battles, the people ... I think those are extremely important stories that should be documented," he says. "On the same token, I was attracted to the subject by the history of some of the old shows I watched."
In the future, Golembiewski would like to see the physical artifacts and pictures that support the stories documented in his book preserved at a permanent museum of Milwaukee Broadcasting. That, of course, will take time ... and money.
Still, it's a cause he thinks is worthy. "A lot of stuff has been thrown away already because, in the past, nobody cared a lot about history," Golembiewski says. "There is a need for a permanent archive here in Milwaukee. This stuff needs to be preserved where scholars and the general public can see it."
Golembiewski's name is probably not familiar to most Milwaukeeans, but many may recognize him as "Dick Nitelinger," his on-air name while hosting a popular folk music show on 91.7 WMSE-FM.
He's already working on his next project; a similar book detailing the history of Milwaukee radio. In the meantime, "Milwaukee Television History" retails for $47 and is available at Amazon.com and Schwartz Bookshops (through Tuesday, March 31).
Facebook Comments
Disclaimer: Please note that Facebook comments are posted through Facebook and cannot be approved, edited or declined by OnMilwaukee.com. The opinions expressed in Facebook comments do not necessarily reflect those of OnMilwaukee.com or its staff.