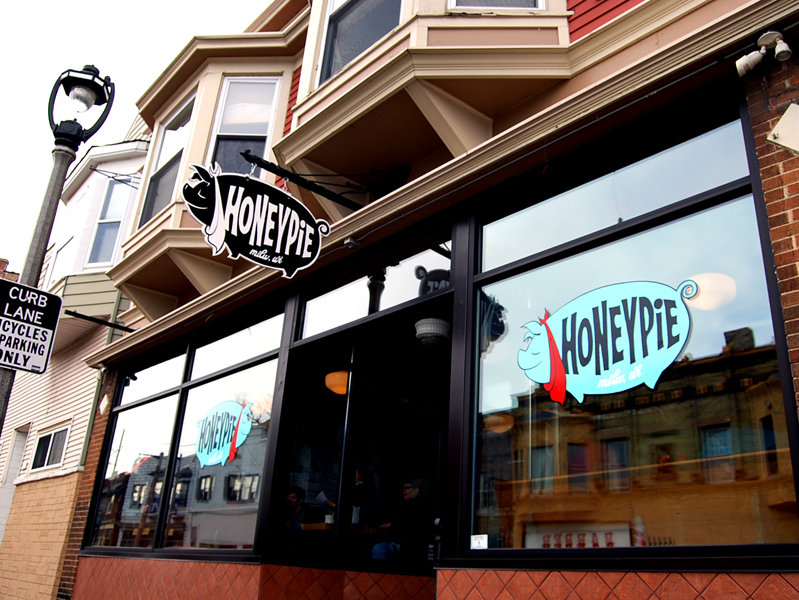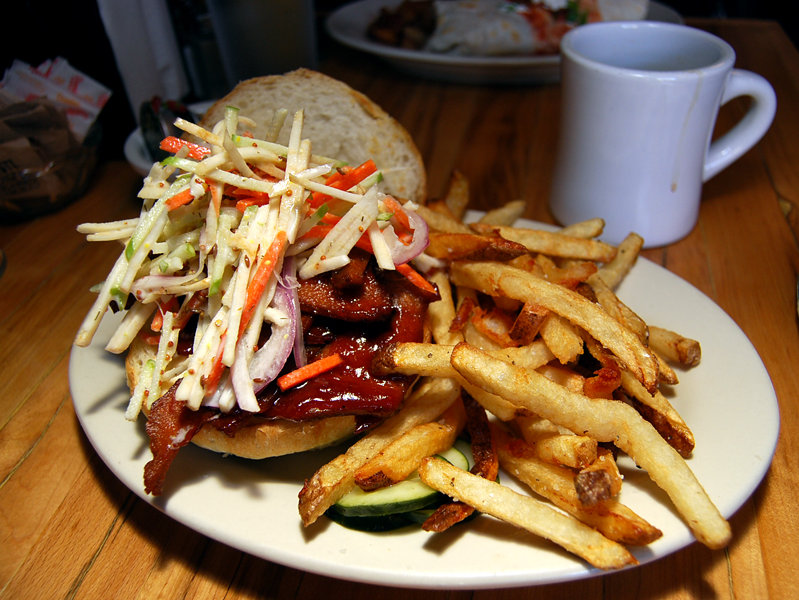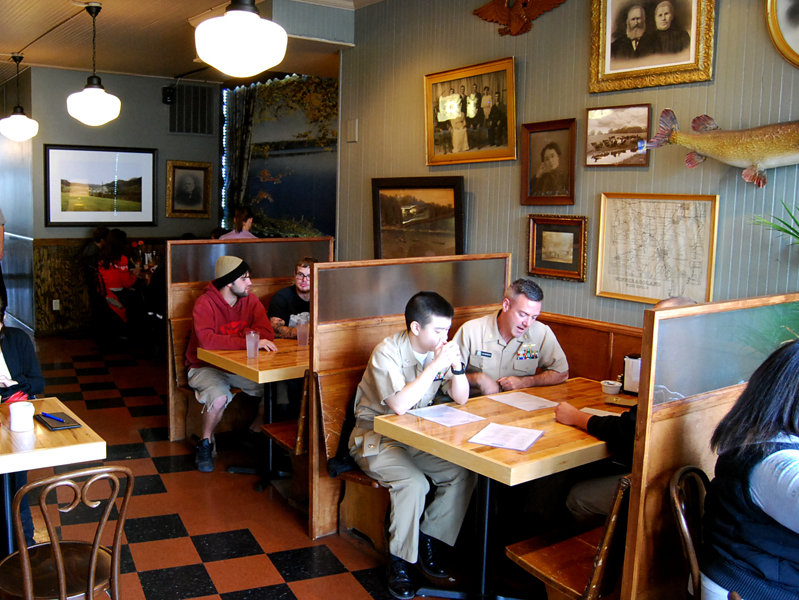 Honeypie shows promise
My first visit to Honeypie, 2643 S. Kinnickinnic Ave, was in late spring, about a week after it opened.
I sat at the bar and sipped a good glass of red wine, dug into a perfectly sweet and tart piece of strawberry rhubarb pie while taking in the Northwoods décor and homey-feeling booths.
Long a fan of Comet Café, one of my favorite Milwaukee destinations for affordable and fun home-style comfort food, I was filled with anticipation over Comet's new sister restaurant in Bay View.
I was in love.
And yet, in each of three subsequent visits to Honeypie, I encountered inconsistencies in food quality and service that made me long for this restaurant to focus on really honing its skills.
In recent weeks, I went back to sample dinners in preparation for this review, hoping I would be pulled back into Honeypie's original charm; like I experienced on that first visit. There have been glimmers of brilliance and some less than satisfactory instances that made me realize that, with a little work, this could truly be a gem.
My initial dinner visit didn't get off to a good start. While we were trying to order, we discovered the kitchen was out of the pasty of the day ($7), the chicken and biscuit pie ($11), and the server didn't think the restaurant served the fish of the day anymore, but suggested we ask on another visit.
After asking if any other items were unavailable, we settled on our second choices of the burger ($9.50) and the Davenport ($10). We also inquired about the banana cream pie ($4), which also was in limited supply, and requested the last piece be set aside for us.
We began the meal with the pork fries ($9), homemade French fries piled high and topped with pulled barbeque pork, bacon, jalapenos and cheese sauce. The pieces of pulled pork were tender and delicious, and the combination of the fries with the cheese, jalapenos and bacon, was an exercise in gluttony and fun flavors.
Our entrées arrived without the soup that was supposed to come with the Davenport, but the portion size on this turkey, horseradish, mashed potatoes and cranberry sauce dish was such that I wouldn't likely have been able to eat both soup and entrée anyway. As it was, I barely put a dent into the dish.
The turkey was tender, the mashed potatoes rich and creamy, and a topping of tomatoes, bacon and gruyere cheese made it a true pleaser. Honeypie's theme of excess carried through to the burger, which was in fact, two burgers stacked atop each other. Unfortunately, on this visit, the burgers were quite dry, although they were cooked to the requested temperature.
The fish was again absent on our third visit, though this time, our server suggested that it might be out because Wednesday is ordering day, and the restaurant tends to be out of a lot of items on ordering day.
The meal began well, with a cheese and sausage platter ($9) that contained Honeypie's phenomenally flavored homemade sausage -- easily the highlight of both the platter and of our evening. The garlic and potato soup, too, was very well-seasoned and was creamy and delicious. But, a preparation issue with one of my entrées and the failure to remove that dish from my bill left me slightly disappointed.
Honeypie has some real potential, but management needs to spend some time working out inconsistencies in the kitchen and improving its level of customer service. Given the success of this team's work with Comet Café, hopefully over time, Honeypie will improve to that level of a truly wonderful, and consistent neighborhood staple.
rztfrucvabavequsrsaqeqxxdf
rztfrucvabavequsrsaqeqxxdf
Facebook Comments
Disclaimer: Please note that Facebook comments are posted through Facebook and cannot be approved, edited or declined by OnMilwaukee.com. The opinions expressed in Facebook comments do not necessarily reflect those of OnMilwaukee.com or its staff.