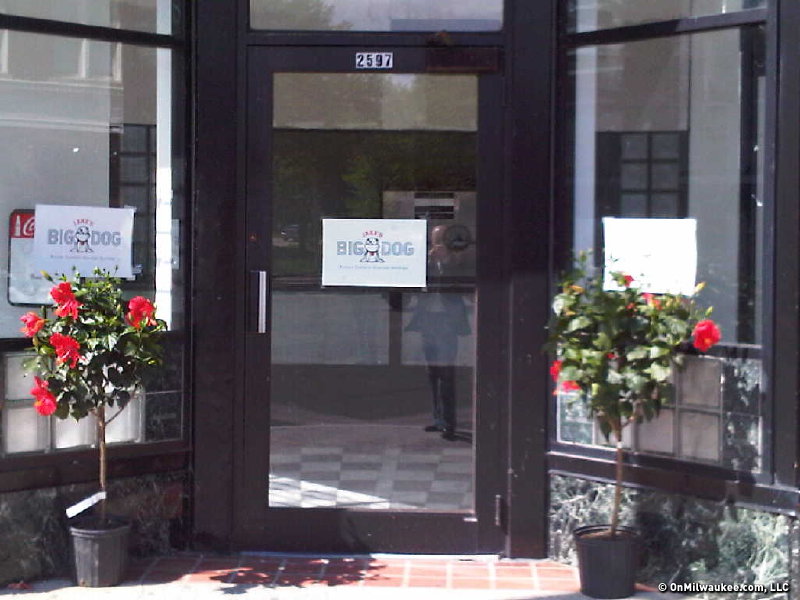 The scoop on Jake's Big Dog Frozen Custard
Jake Provan, of Van Buren Management and the executive director of the Downer Ave. Business Improvement District, is opening Jake's Big Dog Frozen Custard at 2597 N. Downer Ave., the corner space next to the Downer Theater that housed Lixx.
Perched at the corner of Downer and Belleview, Jake's will serve custard and "gourmet dogs."
I asked Provan a few questions about his new venture via e-mail.
OnMilwaukee.com: When do you expect to be open?
Jake Provan: (I'm) opening very soon.
OMC: Will you still serve custard?
JP: Yes. Old school Milwaukee custard made the old fashion way creating creamy and delightful custard. Vanilla (natural flavor blend), Swiss chocolate and a flavor of the day.
OMC: What menu items are "can't miss?"
JP: We'll have a gourmet hot dog menu including Vienna beef hot dogs (turkey dogs available as an alternative). Can't miss items: Jake's Big Dog concrete mixers, and the Border Dog which includes sliced poblano peppers, finely shredded pepper jack cheese, crumbled bacon and a drizzle of nacho cheese.
Brats and Italians are also on the menu. The Italian is featured in the Rocky Dog that includes Johnsonville Italian sausage, pasta sauce, and 18 month aged fresh graded Parmesan cheese. Keep an eye out for concrete mixers of the Month and hotdogs of the month.
Can't miss sundaes include the Scooby Snack, the Mastiff Banana Split, Pit Bull Turtle, Henry's Treat and the Bulldog Special
OMC: What else is new and exciting on Downer Avenue this summer?
JP: As the executive director for the Downer Avenue Business Improvement District I am proud to say that the new streetscape and road have enhanced the two block commercial corridor.
Via (owned by Transfer Pizza) is also opening on Downer Avenue, enhancing the dining experience within the Downer business district. The Downer Classic Race in June (June 26) is an event that Milwaukeeans do not want to miss! Professional cyclists from around the world arrive on Downer in June and there also will be plenty of food, drinks and entertainment.
OMC: Hours of operation at Jake's?
JP: Our summer hours will be 10:30 a.m. to midnight daily.
OMC: Anything else that you want Milwaukee to know?
JP: Just that sundae bars (are available) for special events and birthday party packages. See you at Jake's Big Dog soon!
Talkbacks
danno | June 19, 2010 at 7:40 p.m. (report)
Had two dogs there over two visits; very good. Still ramping up; shows World Cup Games. Will try custard next.
DustyPockets | June 2, 2010 at 1:45 a.m. (report)
Is Jake's keeping the frozen yogurt? Lixx was a great place to get a respite from custard in this town.
alba | May 28, 2010 at 11:37 a.m. (report)
What is opening in the former Chancery building? Pizza Man wasn't able to move in there because it was already spoken for.
Facebook Comments
Disclaimer: Please note that Facebook comments are posted through Facebook and cannot be approved, edited or declined by OnMilwaukee.com. The opinions expressed in Facebook comments do not necessarily reflect those of OnMilwaukee.com or its staff.