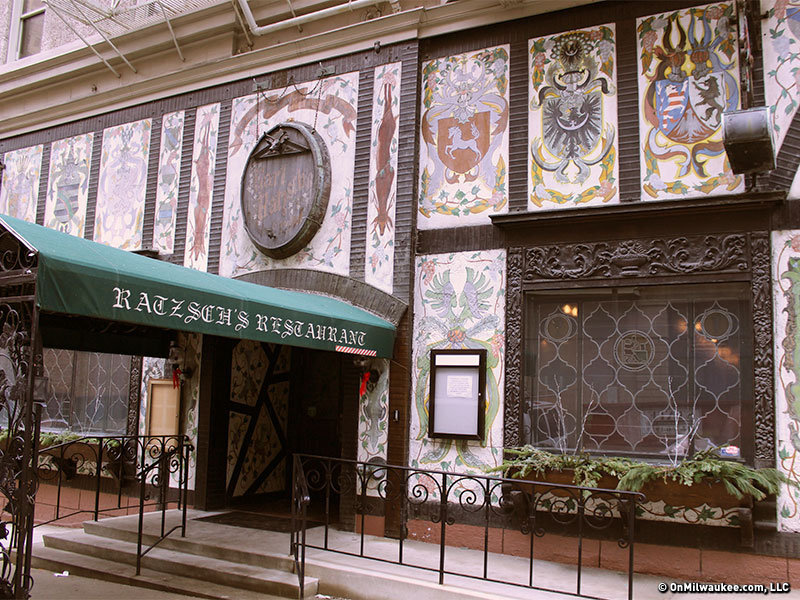 What can we learn from the closing of Karl Ratzsch? A great deal
This weekend, the city of Milwaukee mourned the loss of Karl Ratzsch, a Milwaukee institution which served the community for 113 years.
Folks shared memories. They expressed remorse that they weren't given the opportunity to "say goodbye." Some hazarded guesses as to the reasons for the closure. A tradition has been lost, and the city is feeling the void intimately.
But let's pause for a moment.
These losses have happened before. In 2004, it was Grenadier's, a restaurant known for introducing a more contemporary style of fine dining. In 2001, the city bid adieu to John Ernst, which at the time was Milwaukee's oldest surviving German restaurants. Not long before, The English Room at The Pfister shuttered. All of these restaurants were beloved, and each one has left its mark on the hearts and souls of those who enjoyed them.
It's fine to mourn. But, when establishments like these close, it's also worthwhile to reflect on the situation.
Because, in the end, it was our choice to let them go.
I'm not being hyperbolic when I say that the responsibility for these iconic restaurants lies in our hands. Jeff Sherman tackled the issue in an article back in 2009, as he contemplated the fate of Von Trier, which had been put up for sale.
If the fate of Karl Ratzsch teaches us nothing else, it's that where we choose to spend our dollars really matters. If we don't take the time to patronize businesses we love, we are making a choice regarding the type of city we want.
Maybe no one said it better than John Dye, who himself reopened one of Milwaukee's institutions, Bryant's Cocktail Lounge, in 2008. He posted the following sentiment to Facebook on Sunday:
"Hearing about the closing of Karl Ratzsch Restaurant I am left heartbroken," writes Dye. "Milwaukee, if you want to preserve your historic business past, remember that you have to go support these historic institutions with your dollars, not just your words.
"Have a steak at 5 o'clock, get a sandwich from Jake's, buy a cocktail from Ronnie at At Random, get some sausage from Usinger's, buy you spices from the Spice House, buy your lumber from Bliffert, order a faucet from Crown Hardware, bowl a round at Koz's, eat at Three Brothers, drink a stein at Von Trier, see a movie at the Oriental, get a pizza from Lisa's, order a wallet from Mitchell Leather, have the cobbler on Oklahoma fix your shoes. You get it, don't let us turn into another generic city.
"I wish Thomas Hauck the best of luck, it can't be an easy decision to close a restaurant, and I'm sure this is compounded greatly considering it's a historic institution."
It's a message worth listening to, Milwaukee. What we do not support will not – and cannot – survive.
Talkbacks
mygreendoor | April 5, 2017 at 8:49 a.m. (report)
Truer words were never spoken. I recently moved to the New Berlin/Brookfield area after living just outside of Bay View for 10 years. I realized very quickly that places like those named in this article - those with history, a distinct charm, a rare form of customer service, or unique offerings just don't exist in the 'burbs. It's all cookie cutter chain places out there. "Buy Local" isn't just a hip catch phrase. It is essential if we want to continue to have places like the ones named in this article in our home town. I lived walking distance from that cobbler on Oklahoma, by the way. They are excellent at what they do!
Facebook Comments
Disclaimer: Please note that Facebook comments are posted through Facebook and cannot be approved, edited or declined by OnMilwaukee.com. The opinions expressed in Facebook comments do not necessarily reflect those of OnMilwaukee.com or its staff.