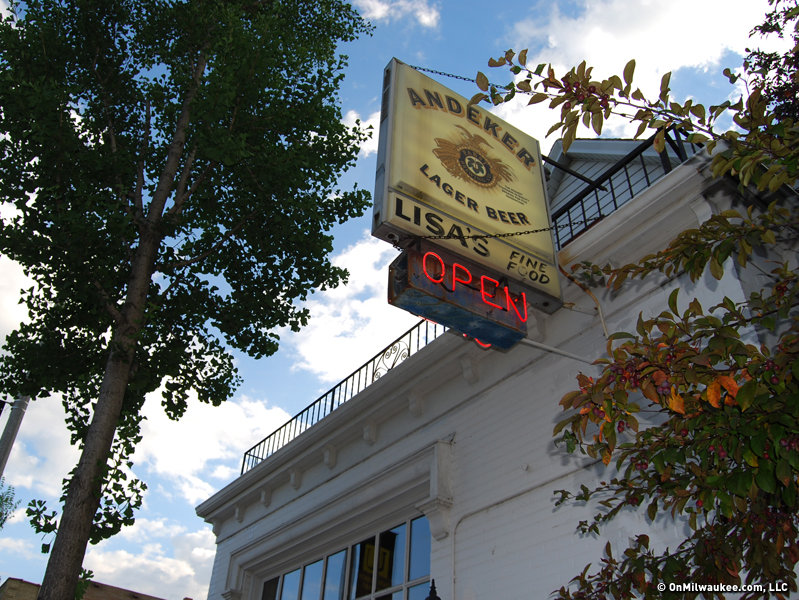 Lisa's Pizza is among Milwaukee's best
Admittedly, I'm a sucker for both family-owned and hole-in-the wall restaurants, so I wasn't too surprised that I enjoyed Lisa's Fine Foods (a.k.a. Lisa's Pizza), 2961 N. Oakland Ave., a tiny, 41-year-old pizzeria and basic Italian restaurant tucked just north of the busy intersection of Locust Street and Oakland Avenue.
With dinnertime conversation and a somewhat dated (or should I say classic?) jukebox as the only background noise, expect Lisa's to be quiet until about 8 p.m. when the two- and four-tops suddenly swarm with eastside regulars.
Lisa's pizza is among Milwaukee's more enjoyable, with a light, flaky, layered, thin crust and sauce with just a hint of garlic. An extra large deluxe ($22) is 22 inches and served in a rectangular pan with generous toppings of onions, green peppers, savory pepperoni, Italian sausage and black olives. The pizza has a unique lightness to it which allows you to eat a piece or two more than you normally would, and it is nearly devoid of grease.
In addition to basic selections, diners can also select shrimp, broccoli and some other less familiar toppings like tuna to spice up their pizza experience, or opt for the thicker crust instead of the basic thin.
Appetizers at Lisa's are standard basic Italian, with a large Italian salad ($8) big enough to serve three.Simple iceberg lettuce was dressed up with tomatoes, cucumbers, black olives and a good vinaigrette and served with an Italian bread basket. We also sampled a fried combination of cauliflower, mushrooms and eggplant ($6) that was average, but as usual, works well as a starter for a homemade pizza.
Entrées at Lisa's aren't as good as the pizza, but are reasonably priced; spedini at $17 as the most expensive menu item (and that includes salad).The spedini arrived a bit heavier with seasoned breadcrumbs than I would have preferred, but the steak was tender, and when dipped into the marinara in my accompanying side of linguine was a comforting dinner selection (the spedini arrives plated with fries with the pasta on the side).
Lasagna ($10, also with salad) takes about 25 minutes to prepare and features more of the basic, but delicious marinara coupled with very cheesy lasagna noodles. My dining companion commented on the small amount of meat within, but given the price, the serving was generous and well worth the cost.
Service at Lisa's is casual and friendly, and the space is easily worked by one or two waitresses, whom we found to be very friendly and prompt on both of our recent visits. And while the dining room is abuzz, Lisa's also does a fairly busy carryout business during the evenings, which keeps the staff hopping. But, after 41 years, Lisa's seems to have the pizzeria dine-in, carryout, delivery system to a science.
Facebook Comments
Disclaimer: Please note that Facebook comments are posted through Facebook and cannot be approved, edited or declined by OnMilwaukee.com. The opinions expressed in Facebook comments do not necessarily reflect those of OnMilwaukee.com or its staff.