5 tasty Milwaukee nachos for National Nachos Day
Nachos originated in the 1940s in northern Mexico, and started out simply as tortilla chips covered with melted cheddar cheese and jalapeño slices. Nachos are one of the most popular Tex-Mex appetizers – sometimes they even serve as a meal – and have evolved over the years.
Today, traditional nachos are still available on many menus, but other eateries took the hearty snack to new levels.
It's not easy to create a perfect plate of nachos – the chips can easily become soggy or overloaded with too many ingredients. Hence, a great plate of nachos is arguably an art form.
Nachos prove that you don't need small plates in order to share with dining mates. Here are five places that know their way around a plate of 'em – perfect for National Nachos Day!
Smoke Shack's pulled pork is pure oral joy no matter how it's served, so when it's atop a bed of nachos – along with black beans, white cheddar cheese, tomatoes, red onion and sour cream – it's a total plate scraper. The portion was perfect for three people and the $9.50 price seemed fair.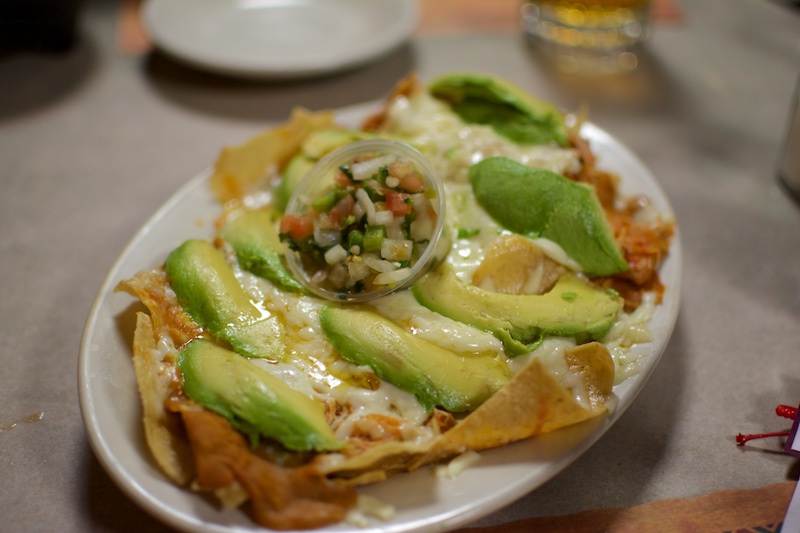 El Senorial's orden de nachos falls somewhere between classic and experimental, but smack dab on delicious. The Chihuahua cheese is always perfectly melted and is nicely complemented with large slices of avocado and the restaurant's signature jalapeño salad. For $6.95, these nachos are a steal.
Irish Pub's "nachos" are served with pub fries instead of tortilla chips and smothered in house-made chili, cheese, tomato, scallions, cilantro and sour cream. The portion is huge and would easily serve a group, so the $12 seems fair. (A half-order is available for $8.)
The Wicked Hop's nachos come topped with just cheese for $8 or with chicken, pulled pork or buffalo chili for $11. Regardless of toppings, all of Wicked's nachos are served with hand-cut tortilla chips, black olives, tomatoes, jalapeños, red onions, guac, salsa and sour cream.
At all five Milwaukee-area BelAir Cantina locations, nachos are available vegetarian ($8.89), carne ($9.89) or pollo ($9.89). All come topped with queso fundido, black beans, pica and crema. Half orders are also available and portions are definitely sharin' sized.
udddbaxrbbeeffebf
Talkbacks
Otto | Nov. 6, 2015 at 7:11 p.m. (report)
The upside down nachos from the old La Casita were amazing. Still miss that place.
mkeforlife | March 19, 2015 at 9:50 p.m. (report)
Solid list. I would add Stubby's and Riviera Maya too.
ozricale | March 19, 2015 at 12:02 p.m. (report)
My favorite nachos are at Rock Bottom Brewery. They're served in a single layer on a large platter which gets toppings on every chip and no soggy bottom layer. Sitting outside by the river with a few brews and nachos is a great way to spend a summer afternoon.
Facebook Comments
Disclaimer: Please note that Facebook comments are posted through Facebook and cannot be approved, edited or declined by OnMilwaukee.com. The opinions expressed in Facebook comments do not necessarily reflect those of OnMilwaukee.com or its staff.