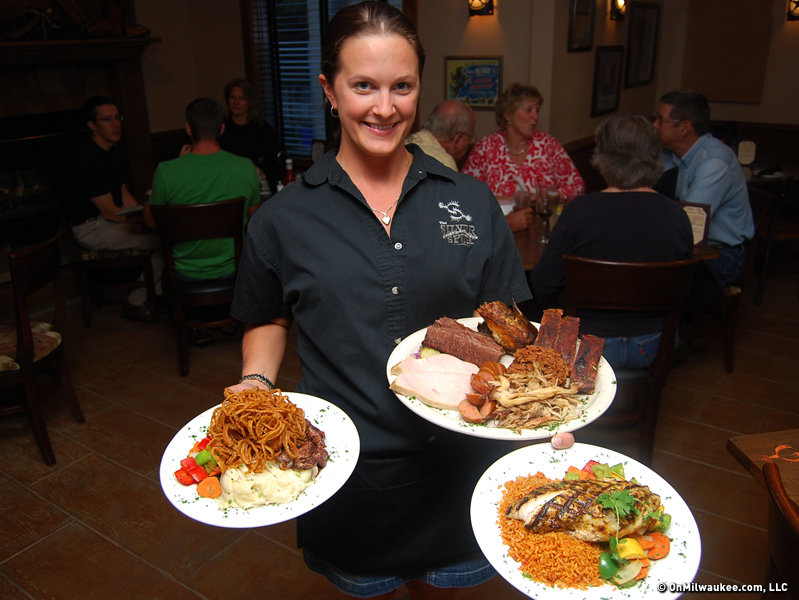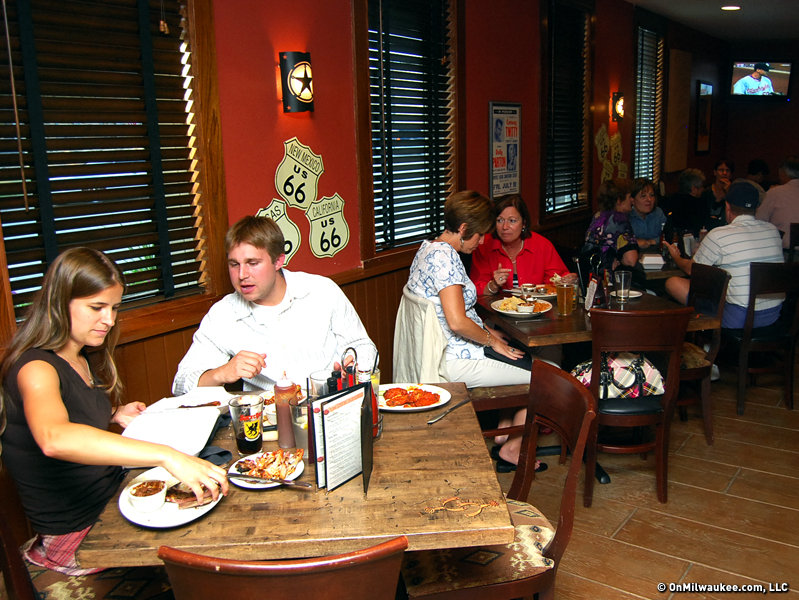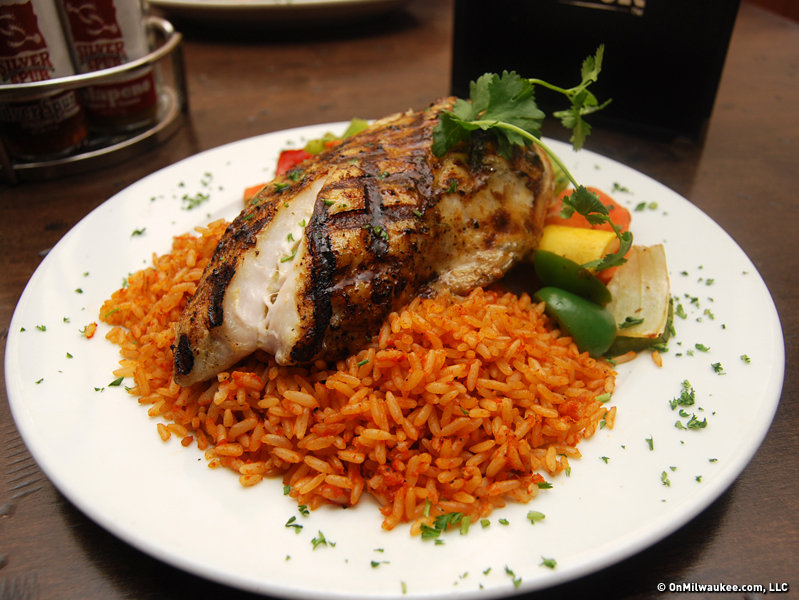 Silver Spur pleases with Tex Mex and BBQ
Milwaukeeans seem to have a love-hate relationship with barbecue. It seems just about everyone claims they love slow-cooked or smoked barbecue, but yet, the demise of many well-intentioned barbecue joints in our area seems to speak in volumes.
Silver Spur Texas Smokehouse BBQ, 13275 Watertown Plank Rd., Elm Grove, however, seems unafraid. After having to relocate when their Greenfield location was decimated by fire, Silver Spur reinvented itself in the space formerly occupied by the Elm Grove Inn.
Silver Spur endeavors to mix custom smoked barbecue selections with southwest Tex Mex selections that stack up well against your standard rice and beans Mexican fare. In other words, there's an escape route here -- diners are not confined to barbecue, and the restaurant allows themselves some variety in the form of enchiladas, chicken fried chicken or steak, and a variety of sandwiches and sides.
Silver Spur's menu varies from very good to very not so good. Silver spur nachos fall into the latter end of the scale with the beef version ($11.95) carrying an odd, frizzled aftertaste from the re-broiled shredded beef over an otherwise appetizing array of chips, cheese, tomatoes, scallions and black olives.
Chicken fried steak ($13.95) was tender and filling but lacked punch, and the garlic mashed potatoes and house grilled vegetable side dishes bore the mark of what we would find in most of Silver Spur's sides; they were pre-made.
In fact, a pasta salad side that one dining guest compared to a Betty Crocker Suddenly Salad, marred an otherwise excellent blackened chicken breast sandwich ($8.95). Topped with a generous heap of red chile onion strings that were rave-able, the chicken was juicy and tender beneath a deliciously blackened exterior.
Chicken enchiladas ($11.95) were also excellent with salsa verde and Chihuahua cheese. Tender, shredded roasted chicken was folded into rolled corn tortillas, and the accompanying beans were slow cooked rather than refried for a rich, robust flavor.
And then there's the barbecue. As I'm partial to beef brisket, I was disappointed that the brisket was the least appealing and driest of the seven meat compilation that makes up The Whole Shootin' Match ($21.95), but other meats, especially a smoked chicken, made the plate worth an order, if you're okay with eating barbecue sans the sauce -- Silver Spur's rendition (served on the side in a squeeze bottle) is overly acidic which made me favor the selections in naked, pure smoked form.
I was surprised that I preferred the poultry to the pork and beef, as a smoked turkey and the aforementioned chicken were excellent, but both the hot links sausage and the pulled pork were enjoyable as well.
Silver Spur's atmosphere and service is casual and laid back, and busy jaunts during the weekday seem to cause occasional lags in timing. But, the clientele here also seems laid back, and unfazed by the sometimes-lengthy wait times between server visits. With this type of forgiving clientele and a lack of competitors in the barbecue arena, Silver Spur should be serving up ribs in Elm Grove for many years to come.
Silver Spur is open Monday through Saturday from 11 a.m. to 10 p.m. For more information, visit silverspurbbq.com, or call (262) 821-1511.
fbyrwrxfddxuzfqfwac
fbyrwrxfddxuzfqfwac
Facebook Comments
Disclaimer: Please note that Facebook comments are posted through Facebook and cannot be approved, edited or declined by OnMilwaukee.com. The opinions expressed in Facebook comments do not necessarily reflect those of OnMilwaukee.com or its staff.