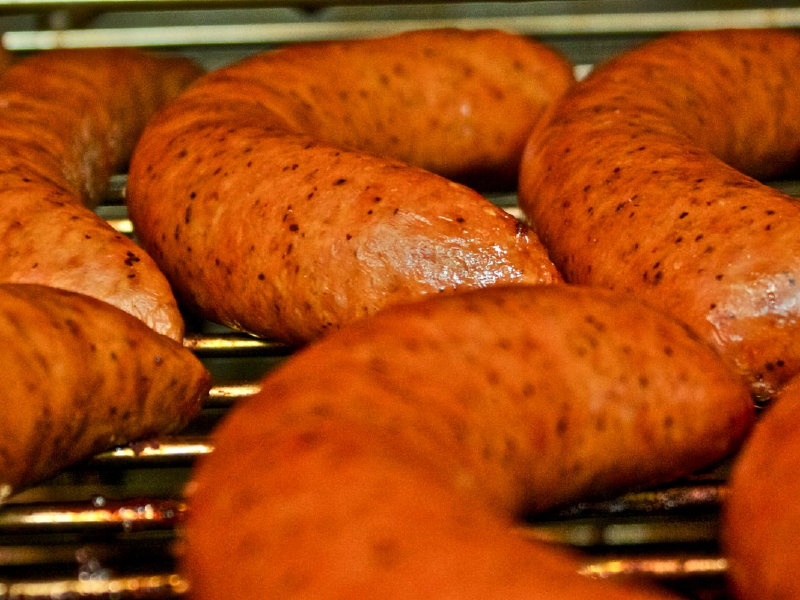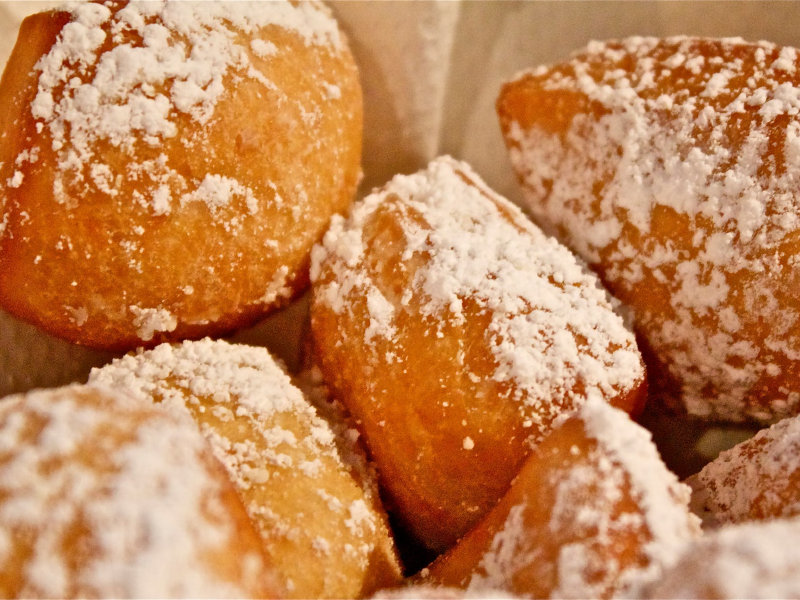 The Shack is smokin' in the Third Ward
Drive past the most eagerly anticipated new restaurant of the new year, and if you blink, you could miss it. Smoke Shack, tucked between two much larger buildings on Milwaukee Street in the Historic Third Ward, blends right into the scenery.
The two-story structure looks like an old time Milwaukee neighborhood bar and residence. A small wooden sign, illuminated by a single light, is the only external identifying feature of Joe and Angie Sorge's new venture.
But slip inside and you enter a world quite unlike anything else Downtown. Barbecue is the fragrance in the air. Recorded blues is the music in the room.
And community is the style of dining. This could be Texas or North Carolina or that crossroads in Mississippi where Robert Johnson sold his soul to the devil.
Only 47 customers can be squeezed into this "shack," and you better be feeling friendly. You may be seated elbow to elbow with a stranger. Business has exceeded high expectations, and the small dining room includes a community table and three jumbo booths large enough to accommodate more than a single party.
The Sorges, who also operate Swig, Water Buffalo and AJ Bombers, have created a rustic southern barbecue environment in the middle of the Historic Third Ward. Their collaborators are Flux Design, which also is responsible for the interiors of their other restaurants, and Robert Joseph of Joseph Property Development.
Joseph owns the Water Buffalo building, on the corner of Water and Buffalo, and two years ago he purchased the modest structure at 322 N. Milwaukee St. with the intent of the Sorges opening a barbecue eatery there. MJ's, which called itself a neighborhood tavern, occupied the space at the time, and it closed when its lease expired in March 2010.
After the property became vacant, the interior was stripped down to cinderblock walls, and pieces of a Waupun-area barn were moved into it. A sliding barn door is now Smoke Shack's front door.
The restaurant's walls are paneled with the barn wood, and metal siding from the farm is also being used in Smoke Shack's interior. A hole was punched through the rear of the Milwaukee Street building to accommodate a Southern Pride wood smoker, which has a meat capacity of a half ton. While most of the smoker is outside of the structure, it is accessed from within.
New infrastructure, including gas, water and electrical service, was installed. Joe Sorge said the gutting and renovation of the building was partially responsible for the longer than anticipated delay in opening.
AJ Bombers' appearance on the Travel Channel's "Food Wars" had an unexpected effect on that restaurant, and the Sorges subsequently opened a Bombers in Madison, further postponing Smoke Shack's debut, according to the owner.
Diners sauce their own beef, pork and chicken at Smoke Shack. The meat is dry rubbed, and customers can choose among bottles of Texas (tomato based with a little kick), Kansas City (sweet and smokey), Carolina Gold (mustard base with vinegar bite) and a house sauce that are on the table. The kitchen will pre-sauce an order upon request.
"We have avoided being a single style of barbecue," Sorge said. "Barbecue is very polarizing," he added, explaining that personal preferences greatly vary.
Page 1 of 2 (view all on one page)
Next >>
fbcwfqyutrbfdvufdduqvxaxvv
fbcwfqyutrbfdvufdduqvxaxvv
Facebook Comments
Disclaimer: Please note that Facebook comments are posted through Facebook and cannot be approved, edited or declined by OnMilwaukee.com. The opinions expressed in Facebook comments do not necessarily reflect those of OnMilwaukee.com or its staff.