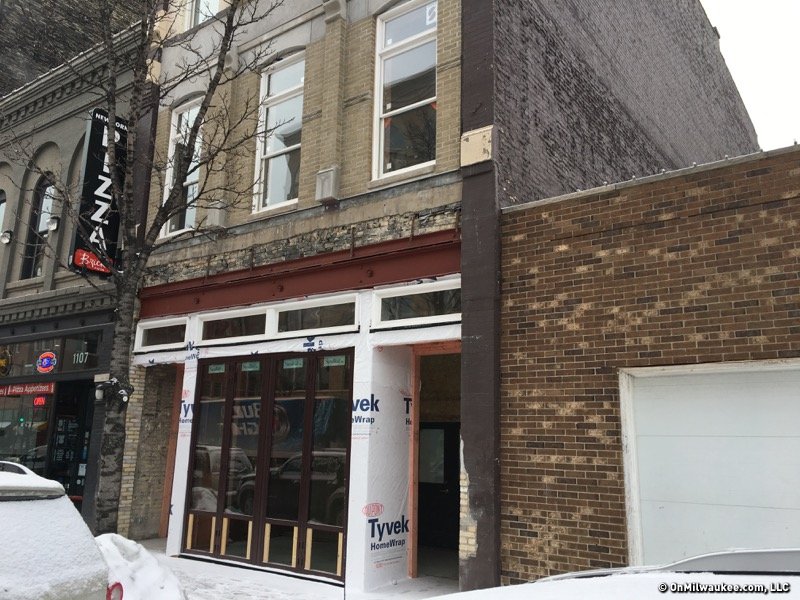 Valhalla promises a taste of Scandinavia
If you're familiar with Norse mythology, the term Valhalla is sure to resonate. It's a heavenly place (of sorts) reserved for brave warriors who've been chosen to fight in the ultimate battle at the end of days.
It's also the proposed name for a new Scandinavian bar and restaurant moving onto Old World 3rd Street. And you won't need to be a war hero to partake in what they've got brewing.
Valhalla, which will be located at 1111 N. Old World 3rd St. adjacent to Brick 3 Pizza, will be operated by Melissa and Ken McNulty, owners of Wisconsin Cheese Mart and Uber Tap Room. They originally purchased the building in 2011 to use for warehousing and shipping cheese; but, now that operations have outgrown the space, making it into a gathering space seemed natural.
As for the concept, "I wanted to pay homage to my heritage," says McNulty. "My dad grew up in a little farmhouse in Vernon County, Reedstown. My mom was from Viroqua. My great-grandparents on both sides came from Norway and settled in the area."
The restaurant, she says, gives her an opportunity to revisit some of the traditional foods she's eaten over the years, as well as those she's experienced while traveling.
"My father traveled to Scandinavia regularly," she notes. "And in his later years he started a Scandinavian tour business. I haven't spent as much time there as I'd like, but I utterly fell in love with Copenhagen while we were there. I remember getting to the airport and just feeling at home."
Valhalla's menu, says McNulty, isn't quite nailed down at this point. But offerings will reflect traditional Scandinavian dishes, while incorporating local products in potentially unique ways.
Foods like lefse, herring and cod are likely to have a place among the offerings, each of which will have its own unique Milwaukee spin.
"Valhalla will really be more a bar than a restaurant," she says. "We'll have aquavit and aquavit-based cocktails, also ciders and hopefully Scandinavian beer."
Her hopefulness is based in consideration of current exchange rates, which are higher for Scandinavian products, since they do not operate on the euro.
Currently, the 1880s vintage building – which once held a cigar factory – is under construction. The facade has been restored, bringing it back in line with the vintage of the building. Entry doors have been refurbished so that they can be opened fully in the summer, offering up an open-air bar area. The next step, says McNulty, will be to begin work on the bar.
As far as the look and feel of the space, McNulty says it will be a casual environment that incorporates upcycled materials and dark wood, along with original exposed Cream City brick. There will be a Viking theme with nods to mythology; but, the decor won't be cluttered or heavy.
"We're aiming to create a comfortable place that stays as true to the Scandinavian culture as we can," she says. "We'll keep things simple and let the food and beverage do the rest of the storytelling."
But, she notes that customers will also play a role in shaping the concept.
"People who come to a place really begin to shape what it becomes," she says. "And I have hope that this will be the sort of place where that happens."
McNulty says she'd love to open before syttende mai (May 17), a holiday celebrating the day on which the constitution of Norway was signed, declaring the country an independent nation.
Facebook Comments
Disclaimer: Please note that Facebook comments are posted through Facebook and cannot be approved, edited or declined by OnMilwaukee.com. The opinions expressed in Facebook comments do not necessarily reflect those of OnMilwaukee.com or its staff.