Crave Cafe
[
edit
]
3592 N. Oakland Ave.
Shorewood, WI 53211
(414) 204-8778
eutbycexvcfwzdxazftxcqxbduy
Crave Cafe is an unassuming fast casual restaurant specializing in great burgers, creatively seasoned fries and salads. The space offers counter service and a small dining area that seats about 12.
Interactive map
Recent articles about Crave Cafe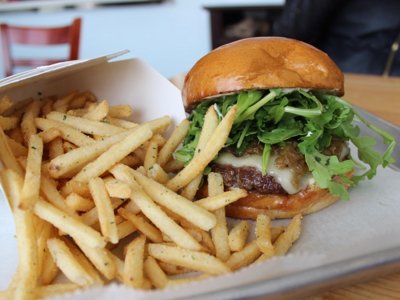 By Lori Fredrich - May 05, 2017
I took pause when I saw "white truffle aioli" on the list for the Crave Burger …
Read more...