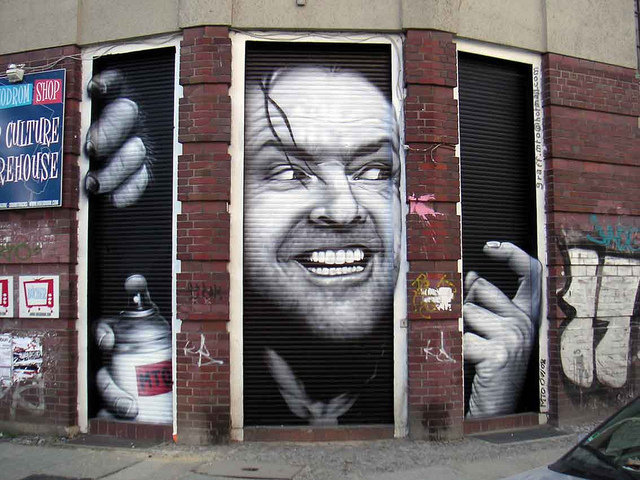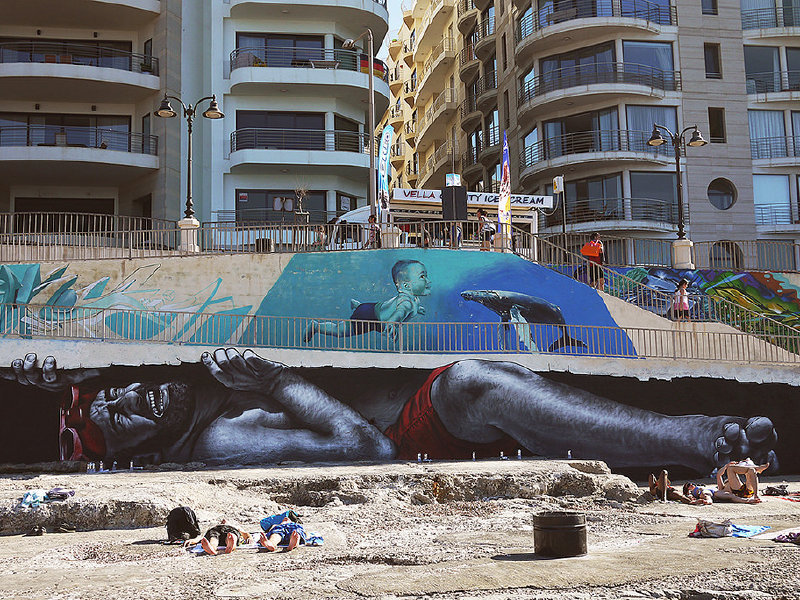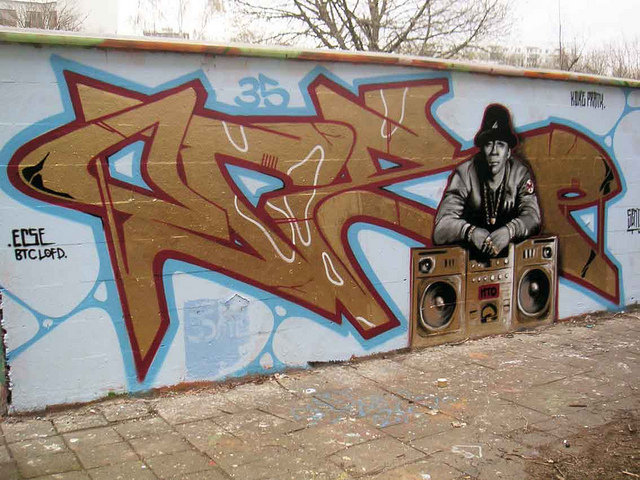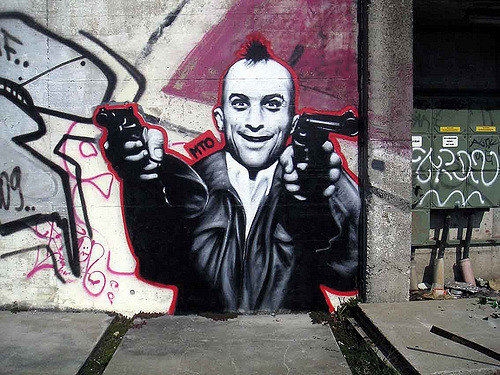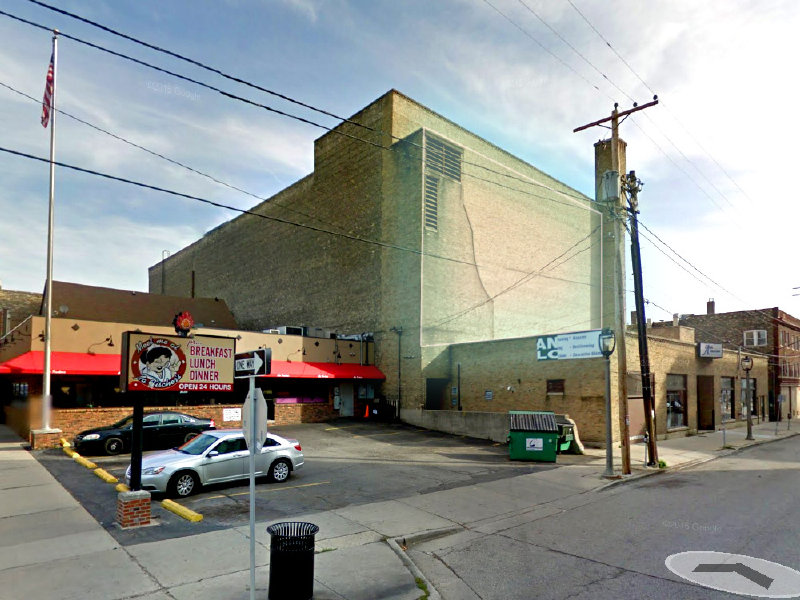 Internationally recognized street artist MTO adds art to Oriental's wall
MTO is a French-born, Berlin-based European street artist, known for hyper-realistic black-and-white (with a dash of color) portraits of American musicians, movie stars and pop icons, as well as nods to fellow street artists.
He is bringing his grayscale paints to Milwaukee's East Side to help raise funds for The Black Cat Alley through a massive 50-by-70-foot mural on the Oriental Theatre's south wall.
If the recent Milwaukee Flag debate and its subsequent results have proven anything, it's that citizens want to be able to point to an image and say, "I recognize that." In that regard, the art of MTO is the perfect fit.
The installation will take place over the course of seven days. MTO's research on the city will begin Saturday, July 16, and production will run from Monday, July 18 to Saturday, July 23.
On day four (Thursday, July 21) Black Cat Alley will hold a fundraising gala from 5 to 10 p.m. on UWM's Kenilworth Building patio, 1915 E. Kenilworth Pl., which faces the theater's southern wall. The gala is meant to gather contributions to help commission 10 local and national artists to paint murals in a private alley between the Oriental and Colectivo, between Prospect and Farwell Avenues. Tickets can be purchased here.
The mural is not meant to be a temporary installation and, once finished, there are no immediate dates for removal.
Initially the thought of a street artist marring a historic icon such as the Oriental Theatre might bring one chills, but rest assured, the western facade we all know and love is safe. The particular walls on which the mural is designated are the ones you never think about, and have probably never even noticed.
They're fairly drab and, of course, windowless, contributing nothing to the overall energy of the neighborhood. Because this business district sees significant pedestrian and storefront activity on the front end, and the theater walls are set so far back, these are walls you never see or take offense to.
Placing art on the southern side could change that by activating that space. And since Farwell is a one-way road – running opposite the new installation – it could encourage and reward travelers who get out of their car and walk in the opposite direction.
The commissioned work will appear on Oriental Theatre's south-facing wall. (PHOTO: Google Maps.)
Not much is known about MTO, who, according to the unwritten rules of street art celebrity (and possibly the written rules of litigation), desires to remain wrapped in mystique. His assumed "real name" is Mateo and during his tenure he will not allow direct interviews or close-up photos of his face. No word on who the subject matter will be, either, but the first few days of MTO's stay in Milwaukee will be dedicated to getting familiar with the city.
Murals, public art and street art can have a way of generating controversy, as anything or anyone in the public eye is open for comment. Berlin is a city of street art and graffiti, and it covers the city so thoroughly that it shifted the art form from an eyesore into a defining texture of the city. There are even "underground tours" and street art workshops for tourists. Still, some desire to "clean it up."
While unsanctioned public art is still illegal in Milwaukee, and there are no free-style public graffiti walls, government-approved murals have become increasingly prominent throughout the city, as both public and private entities seek to participate in and highlight cultural endeavors and attract new citizens, students and employees to a vibrant city.
About Black Cat Alley
The Black Cat Alley aspires to be be "a monumental new public art gallery to elevate the profile of Milwaukee as a cultural destination and inspire the Milwaukee arts scene," according to a press release.
"The 10-artists installation is planned for the week of Sept. 11 with a seven-day mural installation concluding with a mural arts festival during the weekend of Sept. 17-18 on Milwaukee's East Side."
xfewdztcywbbfwqsxfu
Facebook Comments
Disclaimer: Please note that Facebook comments are posted through Facebook and cannot be approved, edited or declined by OnMilwaukee.com. The opinions expressed in Facebook comments do not necessarily reflect those of OnMilwaukee.com or its staff.
xfewdztcywbbfwqsxfu