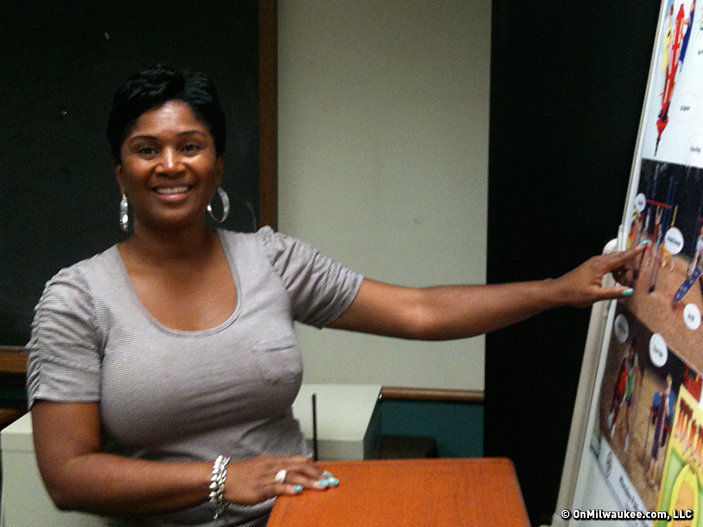 Potter's legacy lives on at Gaenslen School
Though Milwaukee's Gaenslen School – which currently has a special needs population approaching 50 percent – is named for Milwaukee's first orthopedic surgeon, Dr. Frederick J. Gaenslen, an argument could be made that it should have been called Potter School.
Then-MPS superintendent Milton Potter was the force behind the first classes held specifically for handicapped children in 1913. Though that program was short-lived, Potter was determined to help educate students who couldn't physically get to regular classes.
He next started a system of providing instruction in the homes of children. By 1917, MPS – with Potter still at the helm – built the Lapham Park Open Air School at 8th and Walnut, next to Walnut Street School (currently the site of Elm Creative Arts, Alliance School and Roosevelt Middle School of the Arts). According to a district publication from a decade later, the school, which had an enrollment of 132, "provides education for weakened children in a wholesome atmosphere."
As the name implies, the building's many windows could be flung open to provide a constant stream of fresh air – such as it might have been in early 20th century industrial Milwaukee – which was recommended for many ailing children. Cots were provided in classrooms to, in the words of a newspaper photo caption of the day, "make children comfortable."
In 1928, the school welcomed children with physical disabilities, too. Although 11 kids were at the handicapped school on its first day, enrollment was expected to be about 20 and the district provided transportation for them.
Nine years later, the school – which was educating kids who "needed open-air treatment" and those who were handicapped – was renamed Gaenslen.
Two years later, a new state of the art building, designed by Alexander Bauer of Eschweiler and Eschweiler Architects Associated, was erected along the Milwaukee River on a six-acre site between Burleigh Street and Auer Avenue in Riverwest.
The building's classroom wing overhung the riverbank, with views out across the river, and the riverfront property which had been designated as a bird sanctuary.
When the new Gaenslen building opened, it served a K-12 population and, according to a Wisconsin Architect article that appeared after the building's completion, "there are cases of infantile paralysis, spastic paralysis, or other birth injuries, cardiac difficulties, and accidental injuries. Anyone who anticipates a depressing sight, will be amazed at seeing these children ... They are probably the most cheerful group of pupils at any school in the city."
The unsigned February 1940 article describes the building, which was a single-story, variegated brick building with limestone trim, with an art deco flair, as having four functions: instructional, therapeutic, recreational and administrative.
"Many inquiries have already been turned over to the architects for information concerning the many unique innovations included in the design and plan of the new Gaenslen School."
Interestingly, Gaenslen's innovations may have helped render it outmoded at an early age. A year before the building would have celebrated its 50th anniversary, a replacement building – the current Gaenslen School – was completed. Page 1 of 2 (view all on one page)
Next >>
Talkbacks
Jimmy_Jones | Feb. 14, 2012 at 11:45 a.m. (report)
I remember attending Gaenslin right after it opened. Many of the students & teachers hated the 'flexible' partitions between classrooms. They didn't block much noise & created disruption between various classes. In the end, it's just another mediocre MPS school... if you have a choice, you go elsewhere.
Facebook Comments
Disclaimer: Please note that Facebook comments are posted through Facebook and cannot be approved, edited or declined by OnMilwaukee.com. The opinions expressed in Facebook comments do not necessarily reflect those of OnMilwaukee.com or its staff.