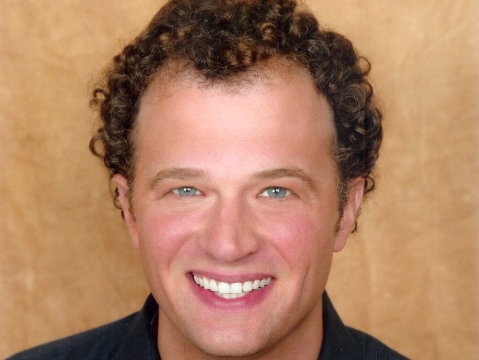 Hollywood celeb to emcee benefit for Huntington's Disease
Huntington's Disease (HD) is a neurodegenerative genetic disorder that, currently, is incurable. Although the disease itself is not fatal, symptoms include uncontrollable body movements and declined mental abilities, and those afflicted with HD have a higher chance of dying from complications like pneumonia, heart disease or physical injury within 20 years of their diagnosis.
To raise awareness about HD, Trey Gray, drummer for Brooks and Dunn, and Ben Weber, who currently stars in the "Secret Life of the American Teenager" on ABC Family and started his career with HBO's "Sex and the City," will travel to Milwaukee for the Huntington's Disease Society of America's annual "Casino Royale Celebration of Hope Cocktail Gala."
The event will be held on Friday, Sept. 11, at the Milwaukee Hilton City Center, 509 W. Wisconsin Ave.
Gray tested positive for HD in 2003, shortly after his mother was diagnosed. People with HD have a 50 percent chance of passing the gene to their children, and because Weber has HD in his family, he is particularly motivated to help find a cure for the illness.
The September gala will feature an evening of musical entertainment, casino gaming, cocktails, appetizers and silent auctions. Tickets cost $75 per person or $750 per table of 10.
All proceeds from the event will be donated to the research and treatment of individuals living with Huntington's Disease.

Recently, OnMilwaukee.com interviewed Weber, who will emcee the "Casino Royale Celebration of Hope Cocktail Gala," about his career and his contributions to raising awareness for Huntington's Disease.
OnMilwaukee.com: How is your family affected by Huntington's Disease?
Ben Weber: It's on my mom's side of the family. My grandfather came back from Korea, and no one was sure what he had. It was later determined it was HD.
OMC: What is the main message about HD that you want to get out there?
BW: HD is a rare disease, but one with global impact. It's a disease that you can know if you have it, and then decide how proactive you want to be.
OMC: There is a genetic test that determines whether or not you have HD. Have you taken this test?
BW: HD runs in my family, but for me personally, it's a distant concern. But I believe it is is better to know than not to know, especially if you have children.
OMC: How old are your children?
BW: I have a 5-year-old son and a 14-month-old son.
OMC: How is "Secret Life of the American Teenager" going?
BW: Great. I play Molly Ringwald's boss and love interest, which means I get to kiss Molly Ringwald. An interesting aspect for me, being on Molly's show, is that I'm identified by the 12-to-14-year-old demographic. I'm not used to that.
OMC: Because you are 37, Ringwald's "brat pack" movies must have had an impact on you as a teenager. Which was your favorite?
BW: I thought "Pretty in Pink" was super cute, and my wife really loved all of her films, but I admit that the John Hughes' film that made the biggest impact on me was "Ferris Bueller's Day Off."
OMC: How was it playing "Skippy" on "Sex and the City?"
BW: It was a dream job. Actually, it was my first job, right out of college, and I was at the right place at the right time. I wasn't in a lot of episodes, but I was in the pilot and a couple of episodes in the second season, including the one where I break up with a girl (while we are having sex.) It's a memorable scene that launched my career.
OMC: What is your life like right now?
BW: I'm working very hard to be a hard-working TV and film actor, a dad and to do what I can to promote awareness about Huntington's Disease ... I'm really looking forward to my visit to Milwaukee.
Talkbacks
Dusty_Bottoms | Sept. 1, 2009 at 1:07 p.m. (report)
My wife watches that show, the Secret Life of the American Teenager. It's the most ridiculous show I've ever seen. I watched it with her once, and we decided to make a drinking game where you drink whenever anyone on the show says "have sex" or some tense thereof (had sex, having sex, etc.). It can't be a euphemism for having sex, like "bumping uglies," "doing it" or "the old in/out/in/out," they must actually say "have/had/having sex." We got so drunk in the first 10 minutes, we couldn't even see.
Facebook Comments
Disclaimer: Please note that Facebook comments are posted through Facebook and cannot be approved, edited or declined by OnMilwaukee.com. The opinions expressed in Facebook comments do not necessarily reflect those of OnMilwaukee.com or its staff.