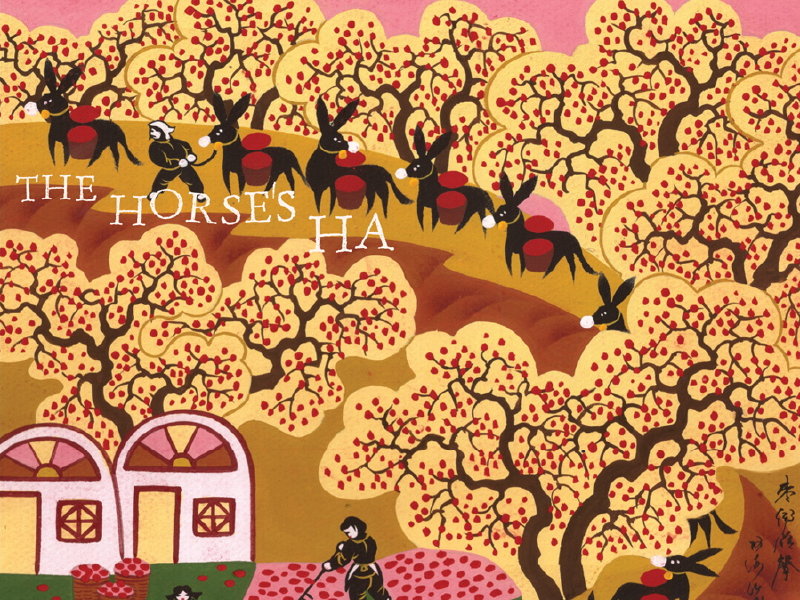 OnMilwaukee.com Recommends: June 11
As we shift into summer mode, the recommendations are flowing freely in the editorial office and this week's batch is eclectic. From the folksy-sweet stylings of Justin Townes Earle (pictured), to some tasty wine, a decadent drink, some delicious kettle corn and an awesome "put your brain on hold movie," we've got it all this week with OnMilwaukee.com Recommends.
These are a few of our favorite things this week:
"Midnight at the Movies" by Justin Townes Earle -- If you're the type to make "best summer ever" mixes and bump them on your way down to the Lakefront, this new record is not for you. It's a little bit country, a little bit folksy and has as many sweet melodic moments as it does depressive tendencies. Justin is the 27-year-old son of Americana legend Steve Earle and is named for folk singer-songwriter Townes Van Zandt, and his style doesn't waver too far from his family or namesake. "Midnight at the Movies," released by Bloodshot Records on March 3, is his second album and it's a romantic, hopeful and sometimes sorrowful journey through the dusty tales he has swirling around in his head. Oh, and listen for that Replacements cover. Earle, who can be found online here, makes his way north to Milwaukee this summer, performing Aug. 22 at WMSE's Backyard BBQ. --Julie Lawrence
Hamsters from Petco -- Much to my surprise, I have become somewhat of a hamster expert. My sons adopted multiple hamsters -- Cinnamon, Ginger, Lavender, Lavender 2 and soon Lavender 3 -- and I am continuously impressed with the services at Petco. The selection of furry friends is usually very good (call ahead to make sure they have new litters) and there always seems to be one person on staff who really knows their rodents. Also, if a Petco hamster becomes ill -- hamsters are prone to a disease called "wet tail" -- Petco will nurse the ailing fluff ball in an on-site infirmary. There are four Petco locations in Metro Milwaukee, including my personal favorite at 4950 S. 76th St. in Greenfield. --Molly Snyder Edler
"The Larry Sanders Show" -- More than a decade after it signed off forever, the HBO series remains cutting-edge and blisteringly funny. The "show within a show" concept has been copied, but never with funnier results. Check it out on iTunes or DVD. --Drew Olson
Luis Felipe Edwards Late Harvest 2008 Viognier Sauvignon Blanc -- This viscous young wine drips with a golden honey color that is a perfect indicator of its flavor: heavy on the apricots and honey with hints of peaches and citrus. A blend of 75 percent viognier and 25 percent sauvignon blanc from Chile's Colchagua Valley, the hand-picked grapes are fermented for four weeks and some of the grapes are left on the vine to develop botrytis (aka "noble rot"), which gives the wine its thickness, its sweetness and its distinctive flavor. Afterward, the wine spent four months in oak. The result is a sweet and strong (12 percent alcohol) treat that, while not suited to every occasion, is a delicious post-prandial treat. Serve it lightly chilled for best effect. Suggested retail is about $20 for a 375-ml bottle. --Bobby Tanzilo
Cowboy Kettle Korn -- "Yee haw, hot kettle korn." You know it and you gotta love it. Sure, Cowboy Kettle Korn is an advertiser on OnMilwaukee.com, but we've been fans for years. It's a little sweet, a little salty and a lot good. "Cowboy" Doug Gutennskut uses a 400-pound kettle that's heated to about 500 degrees. As the corn and special sweet mixture is stirred with a paddle, it starts popping. A little salt is sprinkled and the Kettle Korn is ready. Get it Wednesday at the Westown Farmers Market. --J.S.
The Grape Popsicle -- A friend turned me on to this spot-hitting summertime beverage. Pour grape vodka, tonic and seltzer over a tall glass of ice, then hit your porch or patio and enjoy the light, sweet-and-sour concoction. It has been a while since I had an actual grape popsicle, and if memory serves, this is thankfully nothing like it. --M.E.
Annie's Bunny Graham Friends -- Annie's Homegrown products from Napa are all very good. Sure, they are a bit "hippie" for my general, mainstream tastes but you can't knock taste and quality. Try Annie's "Bunny Graham Friends." Get over the name and enjoy these all-natural, honey, chocolate and chocolate chip snacks. They contain no additives or preservatives and are made from 75 percent organic graham flour. I polished off a box by myself last week. --J.S.
The easiest summer dinner ever -- Out of ideas for dinner? Grab a rotisserie chicken, slice some breast meat into a bowl with lettuce and some fresh veggies and and make yourself a giant chicken salad. Filling. Good for you. And, it takes next to no prep time so you can get out and finish mowing the lawn. --D.O.
"Taken" -- Looking for a good, no-brainer movie with lots of action? Rent or download "Taken." Ignore half the reviews and just accept this Liam Neeson flick for what it is -- 90 minutes of brainless action and fun. --J.S.
"Of the Cathmawr Yards" by The Horse's Ha (Hidden Agenda) -- Formed in 2002, this Windy City band comes from mixed backgrounds. James Elkington is a British ex-pat and Janet Bean is from Chicago's Eleventh Dream Day. Others are in (or have played with) L'Altra, Leaves, Zincs, Euphone, Mark Eitzel and others. So, you won't be surprised by the variety on this low-key, tender record that at first seems rooted strictly in American roots music, but then adds lovely touches of jazz, all in the service of supporting the interplay of the voices of Bean and Elkington. Not a barn-burner of a record, "Of the Cathmawr Yards" is nevertheless a fine outing. --B.T.
Talkbacks
viewfromnyave | June 11, 2009 at 8:44 a.m. (report)
JTE's "Mamma's Eyes" will break your heart. I'm pretty sure that album will be on my Top 10 list at the end of the year.
Facebook Comments
Disclaimer: Please note that Facebook comments are posted through Facebook and cannot be approved, edited or declined by OnMilwaukee.com. The opinions expressed in Facebook comments do not necessarily reflect those of OnMilwaukee.com or its staff.