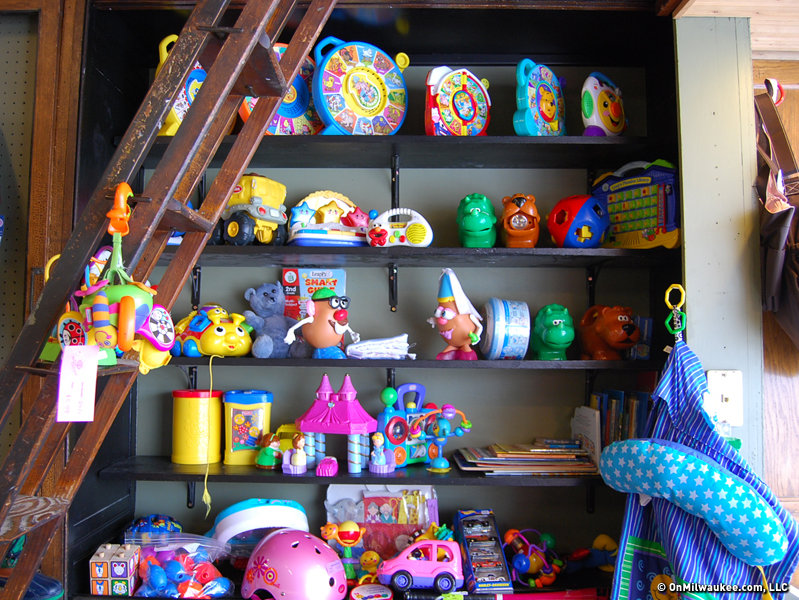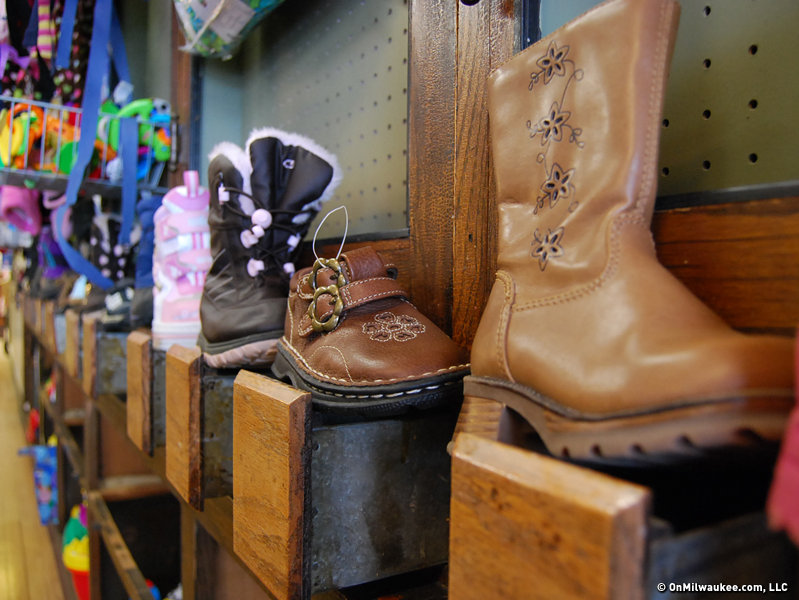 Half Priced Kids Stuff offers Bay View bargains
Strehlow's True Value Hardware might have occupied the historic storefront at 2675 S. Kinnickinnic Ave. for more than a hundred years, but its successor is something of a true value to the community, as well.
Traci Sherman and Ryan Day opened Half Price Kids Stuff, a resale shop featuring children's clothing, baby gear to maternity wear, in the spot in late October and the well-selected inventory really is a pleasant reflection of the store's name.
The average price for a crib at Babies 'R Us, for example, can range between $300 and $400. Here, you'll find the same high end names, gently used, going for $100 to $200. All the items are recall checked, she says, and some are even brand new via overstock stores.
"Kids clothing here starts at $1.99. I want to keep it affordable for people."
She says the economy played into her decision to open a resale shop, but that it wasn't too far fetched a concept for her to get used to.
"Personally, I'm always looking for a deal. Our shopping habits have changed and I think America's shopping habits have changed forever, to be honest with you," she says.
Plus, little ones grow like weeds and that luxurious, state-of-the-art infant baby seat is going to become obsolete for your child in about the same amount time it takes for you to fully grasp how to properly secure it into the car. It can be frustrating, but it's also reality for any parent -- something Sherman, a mother, and her clients know well.
"Our customers don't give a preference to whether something is new or used. It's more, 'Do you have what I need, in my size and in my budget?'"
If her customers are looking for something in specific, she'll take their information and call them when it arrives. During this interview, a woman came in to pick up the bilingual toys she'd previously inquired about.
"We try to do a lot of personal touches to our business, which is different than going to a Macy's or something."
Sherman is new to the area -- she moved here just more than a year ago from Florida -- but it's clear she's got a real understanding of the Bay View community's commitment to local, independent shops and maintaining the neighborhood's historic charm. Other than clean up, Sherman did next to nothing to change the storefront's interior from its days as a hardware store. As a result, kids clothes hang cutely from hooks in the former tool walls. The old built-in wooden drawers are perched open to reveal a bevy of adorableonesies and, "I use the ladder every day," she says, referring to the sliding ladder that helps her reach larger items she's placed on the small ledge above the shelving units.
The store itself is lovely and well-organized with high-quality items. Rather than consignment, she buys items outright from the community if they are in good condition.
"We can tell. If an item has been through four kids, it's probably on its last leg and not going to be a good fit in our store."
Her inventory changes over quickly, she says, though she'll always stock the basic hot items like strollers, swings, high chairs and car seats. The store also offers a gift registry service and with nine months to plan, she can get her hands on just about anything a pair of expecting parents want.
Half Price Kids Stuff is open Monday through Saturday, 10 a.m to 7 p.m. and Sunday, 11 a.m. to 6 p.m.
Facebook Comments
Disclaimer: Please note that Facebook comments are posted through Facebook and cannot be approved, edited or declined by OnMilwaukee.com. The opinions expressed in Facebook comments do not necessarily reflect those of OnMilwaukee.com or its staff.