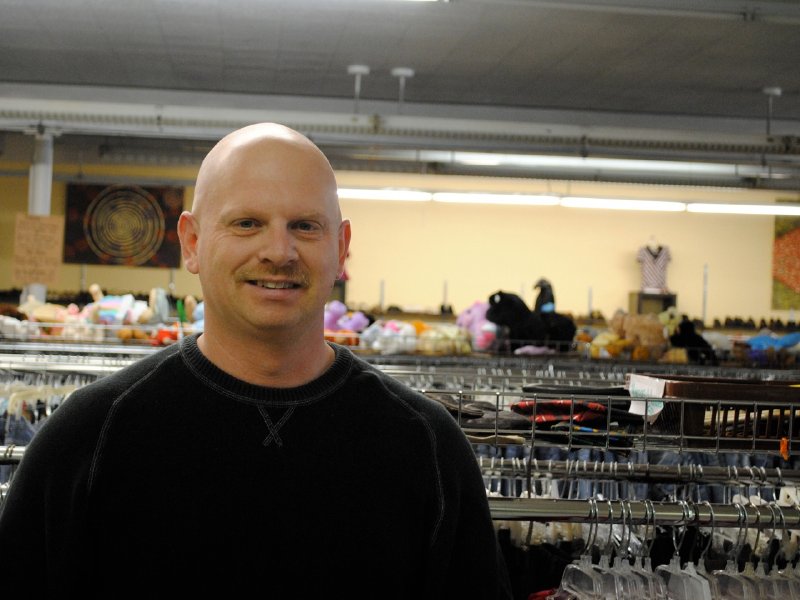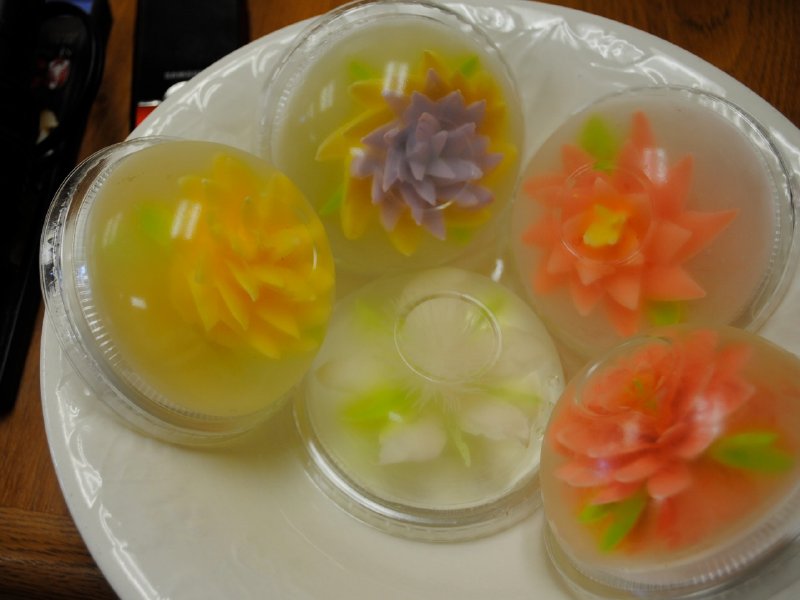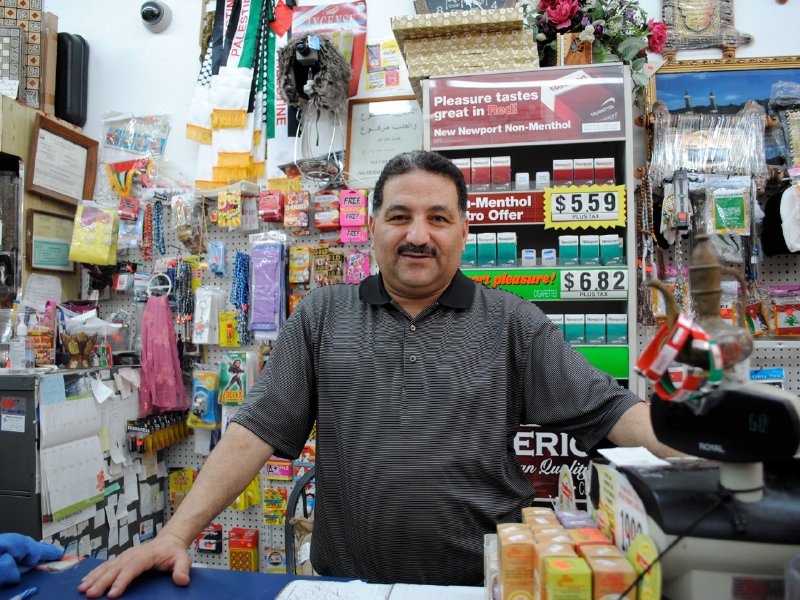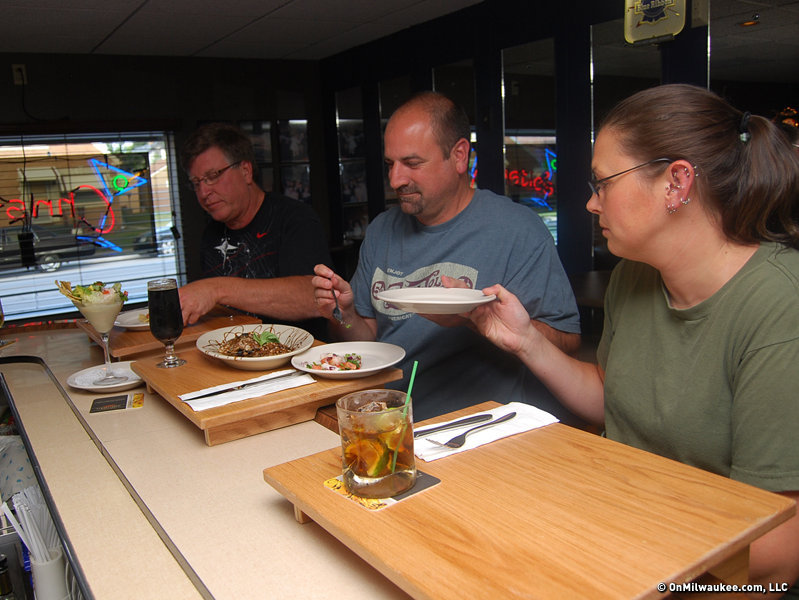 South 13th Street offers colorful collection of shops and services
The stretch of 13th Street between Morgan Avenue and Dakota Street isn't a part of one particular neighborhood, and yet, even though the businesses range from a boxing gym to a natural food store, it has a unified feel of its own.
According to this map, the businesses on the southern end, like Bombay Sweets, Christie's and Lincoln Music, are in a neighborhood named Morgandale which runs from Howard to Oklahoma Avenues.
All of the businesses to the north are technically in the Polonia neighborhood, but as OnMilwaukee.com's Bobby Tanzilo reported in 2003, a lot of residents aren't aware of the neighborhood's designated name.
Alderman Tony Zielinski, who represents the neighborhood, refers to the area as the "13th Street Business District."
"The strength of this area is the number of grocery stores," says Zielinski. "There are two quality Latin grocery stores and one Aldi's. People have to eat so that brings foot traffic into the area."
This stretch of 13th Street is vibrant and eclectic, featuring Latin grocery stores and restaurants, clothing stores, a music store, a Mexican art store, an iconic thrift store, an Indian restaurant, two Indo-Pak grocery stores, a popular pub and grill, adult book stores, an herb and supplement shop, a boxing gym and more.
On a Thursday afternoon, we trekked north on 13th Street, from the strip mall featuring Best Food and Bombay Sweets to Marlene's Touch of Class, and stopped in at many businesses in between to chat with employees and check out the street's offerings.
Here's a list of the most interesting shops we visited during our stroll down 13th on what was one of the only warm afternoons in Milwaukee this spring.
Best Food
3405 S. 13th St., (414) 671-6986
This Indo-Pak grocery store offers a huge selection of Indian videos and DVDs, along with American grocery items, various sizes of burlap sacks filled with rice, religious goods from candles to bindis, fresh produce, fresh and frozen nan and an impressive selection of ready-to-eat, heat-and-serve Indian food.
Bombay Sweets
3401 S. 13th St., (414) 383-3553
bombaysweetsmilwaukee.com
The Indian, Pakistani and Bengali restaurant, owned by Narinder Kumar and his family, is in its 13th year of operation. The casual dining area provides customers with a place to sample one of the 57 food items available, all of which are described on a large wall menu. Prices range from $4.95 to $5.99, and the confections counter features 20 different "snacks" that range from sweet to spicy. Bombay Sweets does not have a liquor license, but one sip of their mango lassi and booze seems superfluous. Seriously.
Lincoln Music House
3379 N. 13th St.
(414) 671-4233
Bob Ostrenga is the current owner of Lincoln Music, a musical instrument business owned by his family since 1945. Lincoln Music offers new and used instruments for sale or rent as well as guitar, piano, drums, violin and woodwind lessons for kids and adults. They have a nice selection on-site of guitars and bass guitars, percussion instruments and occasionally used drum kits in the basement space. "Renting instruments to school-aged kids is our bread and butter," says Ostrenga.
Christie's Pub & Grill
3261 S. 13th St., (414) 672-3500
Jason Schultz, along with his mother, grandmother and girlfriend, run this small pub and eatery that serves "gourmet pub food." The menu features everything from squid to sandwiches, along with sides such as homemade mashed or au gratin potatoes. Food eaten at the bar is served on custom-made wood trays that attach to the bartop to provide a flat surface. Vintage Pabst and Schlitz memorabilia, along with family photographs, adorn the walls. Christie's is truly a hidden South Side gem. Page 1 of 2 (view all on one page)
Next >>
Talkbacks
hifilofi | May 23, 2011 at 10:59 a.m. (report)
Thanks for highlighting the south side, but somehow you missed 3 of the best spots on the street: Monterrey Market - 3014 S. 13th St, community owned and operated grocery, healthy food JC Kings - 3128 S. 13th St, great tortas and taqueria fare Tortilleria El Sol - 3458 S. 13th st, other than El Rey, these guys produce most of the tortillas you eat in Milwaukee, awesome for fresh buys right out of the oven
Facebook Comments
Disclaimer: Please note that Facebook comments are posted through Facebook and cannot be approved, edited or declined by OnMilwaukee.com. The opinions expressed in Facebook comments do not necessarily reflect those of OnMilwaukee.com or its staff.