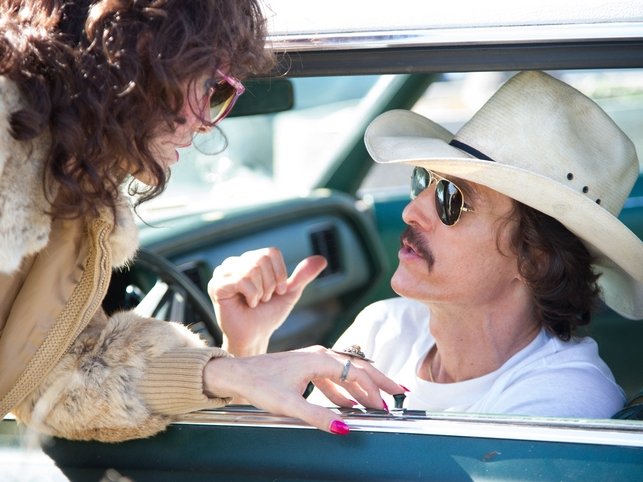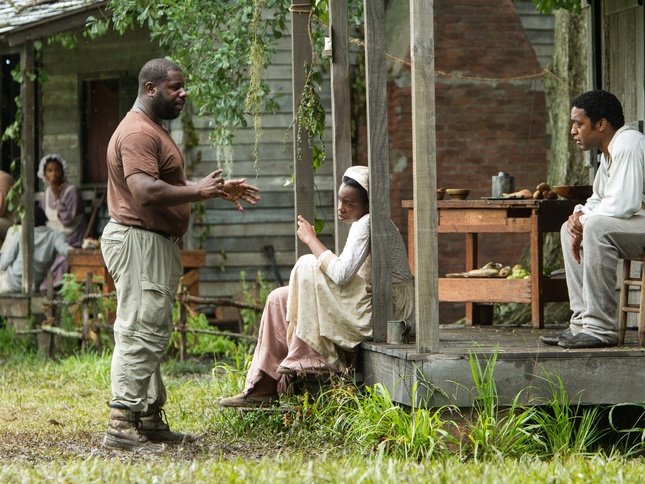 Oscar nominations predictable in their unpredictability
On the first Sunday of March, in Hollywood's Dolby Theatre, "Inside Llewyn Davis" will hear its name called approximately the same amount of times as "The Lone Ranger." By the end of the night, there is a very likely probability that "Jackass Presents: Bad Grandpa" will likely have more Oscars than the Coen Brothers' latest critical darling.
Obviously. I mean, what else would you expect from the Academy Awards?
As I say every year, the Oscars are historically a terrible barometer for the best and worst of cinema – cue reference to "Citizen Kane" losing Best Picture to "How Green Was My Valley" – but as a conversation starter, they are pretty entertaining. And the conversation officially started (though thanks to the world of entertainment news and industry gossip sites, it never really stops) this morning when Cheryl Boone-Isaacs and Thor (Chris Hemsworth) announced the nominees for the 86th Academy Awards.
There were no big jaw droppers, like Affleck's odd absence in the Best Director category last year, but there certainly were a fair share of snubs and surprises, old habits and pleasant detours. In other words: Not much has changed.
The surprises and snubs start right up top with Best Picture. It's currently a two-movie race for the top prize, and they couldn't be more different. There's "American Hustle," the cleavage-baring, silly wig-happy kinetic fun time that's won over most critics and audiences alike. Then there's "12 Years a Slave," which is the polar opposite of everything I just said about David O'Russell's Abscam film.
"Gravity" will likely be this year's "Life of Pi" or "Avatar." The technical categories, as well as director, are where it'll rake in the trophies. Meanwhile, in terms of Best Picture, the other nominees – "The Wolf of Wall Street," "Nebraska," "Captain Phillips" and "Her" – should expect nothing more than a nice nomination-related bump in their box office totals.
The two weirdos, however, are "Philomena" and the furiously charging "Dallas Buyers Club." "Philomena" was a surprise, but as an actual award contender, it merely serves as another reminder that the average Academy voter is old enough to remember the Taft administration. Hyperbole aside, according to a report by the Los Angeles Times, the average age of an Oscar voter is 63.
"Dallas Buyers Club," on the other hand, is a genuine wild card. Two months ago, the AIDS drama was earning raves for its two lead performances, but that was about it. Now, between the McConaughey and Leto wins at the Golden Globes and these nominations (a total of six, one of which for Best Editing, a category often filled with frontrunners), it's suddenly in the thick of it. Plus, it's just the kind of based on a true story, life-affirming issue drama the Academy likes to reward.
That adds up to nine Best Picture candidates, with the odd man out likely being the previously mentioned "Inside Llewyn Davis." Disappointing as it likely was to many, this was no great surprise. The Coens' latest is a downbeat, cold and arguably pointless movie with a jerk of a main character. So basically nothing the Academy would particularly make a point to curl up to.
That it got so ignored, however, is slightly more surprising. The folk-heavy saga snagged only two nominations, one for cinematography and one for sound mixing. And both of those are going to "Gravity" because, if you're a technical award, you're going to "Gravity." Enter your own gravitational pull joke here.
At least "Llewyn Davis" got two, though. Anyone hoping to see a sloshed Emma Thompson throw her heels around at the Oscars woke up disappointed to find her shut out and "Saving Mr. Banks" granted just a single nomination for Best Score. The movie seemed to have the Oscar checklist filled out – feel-good drama with uber-respected leads in a film about film history and the redemptive power of cinema – but maybe it was even too self-congratulatory and obvious for the Oscars. It was premium Oscar bait, and oddly enough, they didn't bite.
It was a bad morning for Tom Hanks overall, as his performance in "Captain Phillips" was passed over by Christian Bale and Leonardo DiCaprio. Robert Redford was also passed over for his nearly silent work in "All Is Lost." Sad, but again, not particularly surprising. It was a small, challenging film, and he didn't campaign much.
Meanwhile, Hanks' performance in the real-life hijacking story features some of his finest work (the last five minutes … whoa), but the Best Actor category this year is simply loaded. Chiwetel Ejiofor and McConaughey are likely the favorites – with Bruce Dern from "Nebraska" as a dark horse for an unofficial honorary Oscar – but it's up for grabs. I'll be pulling for Leo, who, thanks to "The Wolf of Wall Street," revealed himself to secretly be a comedic genius.
Actress is quite the opposite: It's Cate Blanchett's Oscar to lose. She owned a Woody Allen movie right out from under him in the best and biggest way possible. Bullock and Adams might have a chance, but this is one of the few early borderline locks. Jared Leto for Best Supporting Actor is the other. The love for "Dallas Buyers Club" is strong, and Michael Fassbender – my personal pick – from "12 Years a Slave" seems to have peaked too soon.
In other news, Jonah Hill now has as many Oscar nominations for acting as Clint Eastwood and Cary Grant. So there's that. Who would've expected that from the awkward shopper hoping to buy the sparkly go-go boots from Catherine Keener in "The 40-Year-Old Virgin"?
There are certainly more surprises and snubs to talk about. Oprah, Forest Whitaker and the rest of "Lee Daniels' The Butler" woke up today to find their schedules on Mar. 2 surprisingly empty. And even with the help of Harvey Weinstein, "Fruitvale Station" couldn't maintain the momentum needed to snag a nomination, even for breakout star Michael B. Jordan (once again, that Best Actor category was stacked).
Personally, I would've loved it if "Short Term 12" could've gotten some love, or if Margot Robbie from "The Wolf of Wall Street" or Joaquin Phoenix from "Her" could've maybe snuck into the nominations. These were all very long shots though. Both movies, in general, aren't likely to win much of anything, though I'll be rooting for "Her" and Spike Jonze to win for Best Original Screenplay. That's a category where the Academy tends to allow themselves to be a little crazier, so there's hope.
I'm also happy for Roger Deakins, receiving his tenth cinematography nomination for his hauntingly beautiful and atmospheric work in "Prisoners." However, that's a technical award, and last I checked, "Gravity" is nominated, so it'll also be Deakins' 10th night going home empty-handed.
So who will win the big prize? Between "American Hustle" and "12 Years a Slave," who knows? The movies are polar opposites being slammed against one another. It's pain versus fun. Harsh reality versus gleeful escapism. Cold impeccable artistry versus feel-good chaotic entertainment.
The Best Supporting Actress category – essentially a head-to-head between Jennifer Lawrence and Lupita Nyong'o – exemplifies it all. You respect the emotional power of the latter performance, but the former is just so much fun (albeit a messy kind of fun).
It's hard to say now which way they'll go, and even after the guild awards pile out, there's no saying. The Academy tends to steer away from difficult, challenging movies winning the big prize, but this would be like giving "The Fugitive" Best Picture over "Schindler's List." Or "Shakespeare in Love" over "Saving Private Ryan." Oh wait …
It's shaping up into a clear battle between the two main reasons why people go to the movies: for art or for entertainment. In no other circumstance would you have these two movies in the same sentence, much less competing against one another. But that's the Oscars for you. It's ridiculous, but at least the conversation will distract us from "I, Frankenstein."
Talkbacks
Photodavie | Jan. 17, 2014 at 10:07 a.m. (report)
Oddest nomination of the year: "Alone, Yet Not Alone" for best song. A Christian film about a family abducted by American Indians in 1755. Yeah, so obscure that there are no reviews of the film anywhere on-line. It's time to revamp the Acadamy members and it's voting process.
Facebook Comments
Disclaimer: Please note that Facebook comments are posted through Facebook and cannot be approved, edited or declined by OnMilwaukee.com. The opinions expressed in Facebook comments do not necessarily reflect those of OnMilwaukee.com or its staff.