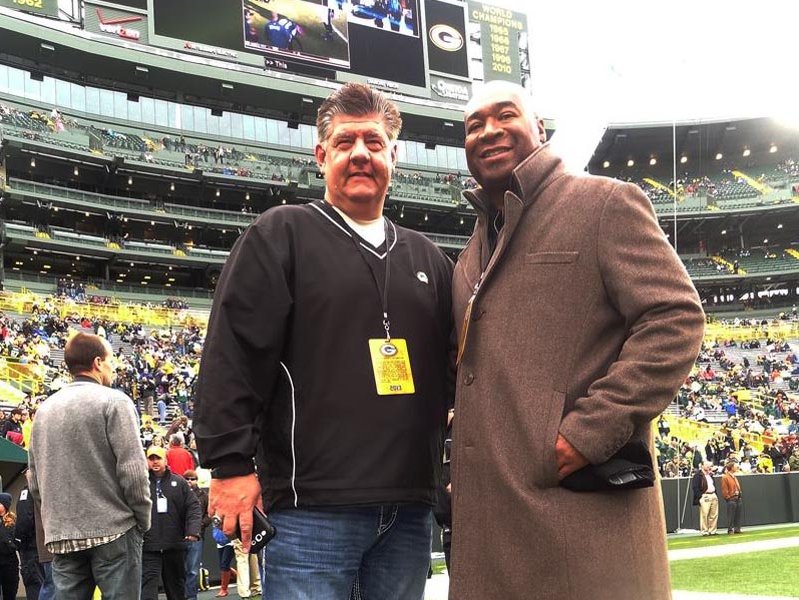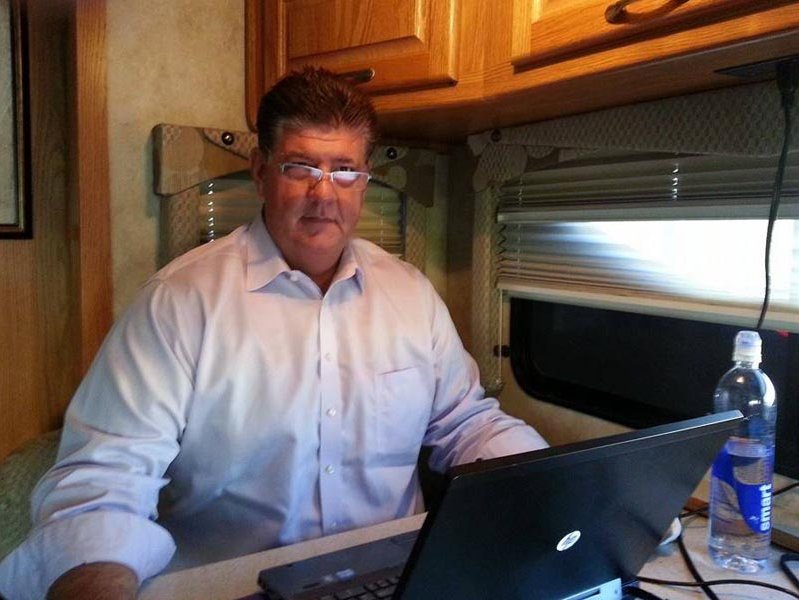 Sports talker Bill Michaels nurtures his own radio show network
When Bill Michaels was walking into the studio earlier this week, he undoubtedly had a lot on his mind.
The Packers were now using the third-string quarterback, and everyone was wondering what the beloved Green and Gold were going to do. The Bucks were having too much drama off the court, and that isn't helping the game on it, let alone the long-term future of the franchise. And there's always time to talk about the competition in the NFL, how the area college sports teams are doing and other stories that have crossed over into the mainstream.
When I had the chance to bend Michaels' ear, we chatted more about where he is at now, with his own daily sports show that is syndicated throughout the state.
"I had this idea five years ago and was told it would never work. And with the circumstances I found myself in, I had to take this idea that was in my head," Michaels said.
Michaels and WTMJ-AM 620 split ways, leaving the sports talker in that place that many mass media professionals find themselves … figuring out what's next. That was the spring of 2011.
Since then, Michaels created "Bill Michaels Sports," a network that can be heard in Milwaukee on WSSP-AM 1250, and on other stations throughout Wisconsin.
His network covers AM and FM stations in Madison, Green Bay, Wausau, Appleton, Eau Claire, Marshfield, Menomonee-Marinette and La Crosse. As with some of these stations and their signals, "The Bill Michaels Show" can be heard over the state's borders in Illinois, Michigan and Minnesota.
Beyond the content reach, Michaels has started gaining ground where it counts – the bottom line. As much as many of us in media get involved for the love of the game, bills still need to get paid.
"Businesses are starting to call us," Michaels said of the change from where he was when he started the network, to how the show has gained traction in just more than two years. "I've always believed in or felt passionately about the advertisers I work with."
The big part of his story is that his point of view, conversations and interviews covering sports in Wisconsin has grown to 15 stations, and Michaels said he is on the verge of adding more in the next few weeks.
Michaels recently participated in a production with Yahoo! Sports, and continues to make appearances on ESPN and other national sports outlets. A highlight, he said, was being mentioned in the industry Talkers Magazine, and added to the list of Top 100 Talkers in the U.S.
But to measure the radio host's ability to draw in and maintain an audience, one only has to look at Michaels' to-do calendar.
"This year we are going to the Super Bowl," Michaels said, noting that his show will be there whether or not the Packers are playing in the championship game.
"To be there on radio row and talk to all the people (actors, singers, legendary players) that come through there about the Packers, we've found that's what fans want. We are also doing the big trip to Brewers spring training as well."
One of my favorite stories that Michaels shared came early in his career, when he was covering Indiana University men's basketball and having to interview coach Bob Knight when he was in a "mood."
Michaels could have taken the easy way out and fell into the background of the press conference at the end of the game. But he had a question, and he asked it.
"This is what we do," he said.
In the ever-changing business that journalism and mass media have become, I've found that the ones who are able to stay at it, are the ones who take chances.
When talking with TV anchor Mike Miller about his time in TV and his induction into the Silver Circle, we chatted about different colleagues throughout the years. The most memorable ones are those dedicated enough to stick through the difficult times and who see success in the future.
I'd say that Bill Michaels is considered among the good ones, someone who has the bug, who makes this crazy industry a part of his DNA.
Facebook Comments
Disclaimer: Please note that Facebook comments are posted through Facebook and cannot be approved, edited or declined by OnMilwaukee.com. The opinions expressed in Facebook comments do not necessarily reflect those of OnMilwaukee.com or its staff.