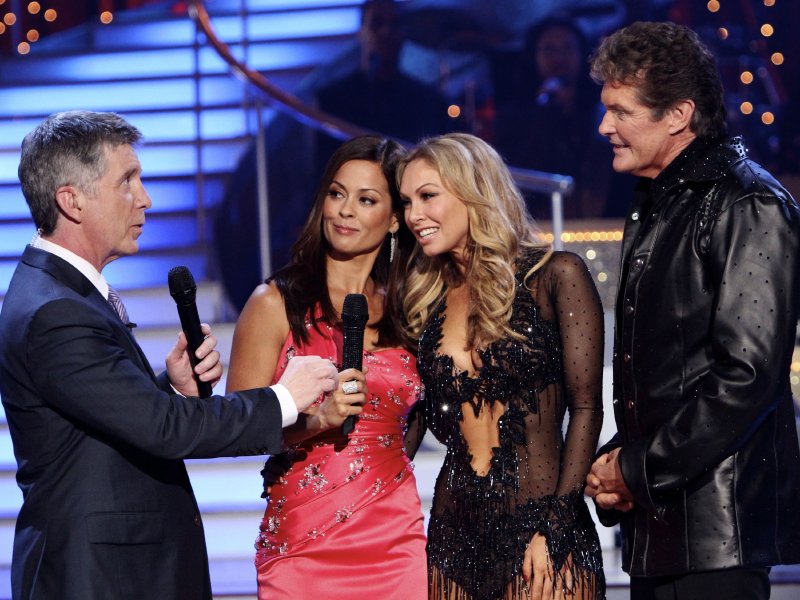 OnMedia: For Aaron Brown, it's now policy over politics
It has been more than nine years since Aaron Brown stood on a rooftop in New York City and anchored coverage that is burned in our collective memory, keeping his head as buildings crumbled behind him on Sept. 11, 2001.
As the Walter Cronkite professor of Journalism at Arizona State's University's Cronkite School of Journalism, he's teaching a class called "Turning Points in Television News."
And, yes, he does use his CNN coverage of that terrible day in class, reluctantly.
"It's really hard for me," he tells me in a phone conversation. He hadn't planned to include it.
"The first class I taught said, 'What do you mean you're not going to do that. C'mon.'"
So he devotes an hour of class time, describing his spiel thusly:
"I will tell you, to the best of my memory, what I was thinking, feeling, what it was like, having the biggest story of your life breaking behind you."
Here's a bit of what Brown is remembered for:
At 61, Brown has a far different focus these days. He's long gone from CNN. All the cable news models have evolved far beyond the 24-hour news channel -- focusing on politics and debate.
"I'm interested in policy these days. I'm really kinda done with politics and politicians. It's just not interesting to me," he says.
That's what's bringing him to Milwaukee this week, where he's emceeing a noon Thursday event at the Grain Exchange introducing Refocus Wisconsin, a study of education, economic and "quality of life" trends in the state.

Of TV news, Brown says he doesn't watch that much. But he's still high on the traditional network newscasts, despite their steady decline in viewers. He spent a decade at ABC News, which he remembers warmly, along with its late anchor, Peter Jennings.
"In many ways they were the 10 most challenging, fun years, was running around the world for Peter and 'World News.'"
And cable news?
He's not exactly enamored with the move toward constant political debate, with ideologues on both sides. He talks of "hundreds" of people who've come up to him with the same complaint:
"The thing I don't like about the news is I don't hear what I think. It's always what Ann Coulter thinks or Michael Moore.
Brown has no solutions to make the news better. He understands the business constraints all TV news outlets face.
Instead, he's focusing on the next generation of journalists, to get them to think like reporters by watching the work of other reporters.
War coverage is one focus of his class, as he moves from Vietnam reports to the war in Iraq, tracing the technological changes, but the timelessness of good reporting.
"There's a difference in covering the fact that 4,000 people died, or that one person died 4,000 times," he said. "I want them to give that person life." Page 1 of 2 (view all on one page)
Next >>
bqazbzrbawecwrexabcfuvxrefucvexawu
bqazbzrbawecwrexabcfuvxrefucvexawu
Facebook Comments
Disclaimer: Please note that Facebook comments are posted through Facebook and cannot be approved, edited or declined by OnMilwaukee.com. The opinions expressed in Facebook comments do not necessarily reflect those of OnMilwaukee.com or its staff.