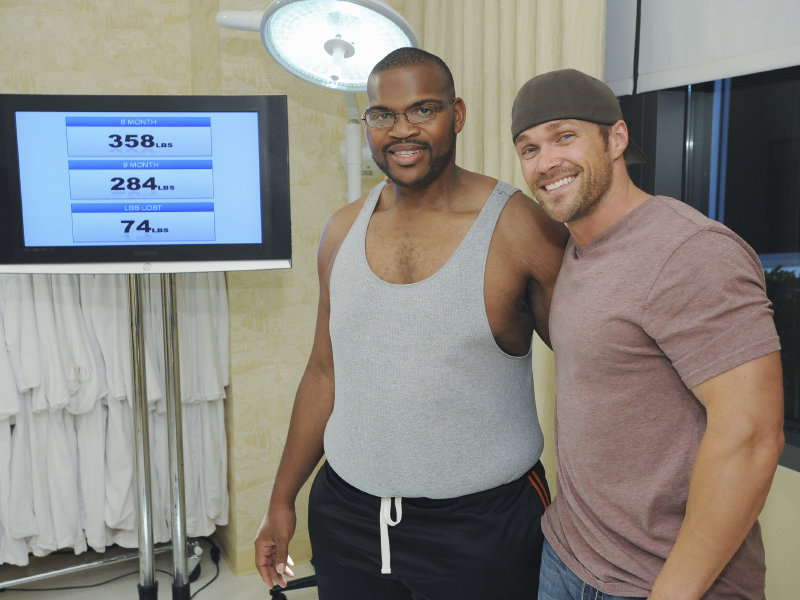 "Extreme Makeover: Weight Loss Edition" coming to Milwaukee
Transformation.
That's an easy word to type, but harder still is what it takes to pull one off. Yet, for two seasons and a third that begins this May, on "Extreme Makeover: Weight Loss Edition," we've watched people transform their lives.
Now, people of Milwaukee, and all of Wisconsin really, have the opportunity to get the support from the show's team and pull off a transformation of their own.
"We are trying to hit the ground running to get the word out," casting director Kerry Shanahan said Tuesday morning from her office in L.A. She and a small crew will be in the area seeking candidates to be featured in the show's fourth season.
The casting call is on Saturday, April 6, at Planet Fitness on 27th Street in Franklin. From 10 a.m. to 5 p.m., people can make their pitch to be a part of the ABC show.
If selected, the year-long transformation with expert Chris Powell will start sometime this summer.
"I tell people to remember who they were when they came into this. They need to be ready for change," Shanahan said. She is looking for people who not just want to lose the weight for a time on the show, but people who are ready to make a lifestyle change.
Shanahan suggested that people bring in their own photograph, and that a simple head shot will do. A short application needs to be filled out and they will want to hear your story. She suggested that family members should come in too.
"Appearance does matter," she said. "People shouldn't just roll in with sweatpants and T-shirts, although that has happened. They shouldn't have to feel they need to come in a suit either."
In the two-hour episodes, participants undergo a physical transformation, but more often than not, they also go through an emotional one. Powell moves in with the person and family for a time, to show them a new perspective for living.
"It is really intense, and extensive," Shanahan said. "The show is a year-long process … they are in it for the long haul."
90s NIGHT: Stop. Collaborate and listen. Vanilla Ice, star of the "Vanilla Ice Project" on DIY Network, will be the halftime entertainment Saturday at the Bucks game. The team is asking fans to wear flannel and Doc Marten's for 90s night as Milwaukee welcomes the Oklahoma City Thunder.
About Ice, the team said, "The '90s pop icon, whose single 'Ice Ice Baby' was the first hip hop song to top the Billboard music charts, will perform on-court during halftime." Fans also could win a chance for a meet and greet with the home improvement, property flipper. Get your tickets here.
KEEPING THE BOOKS: Journal Broadcast Group, owners of local radio and TV stations WTMJ-AM 620, WTMJ-TV Ch. 4 and another 33 radio stations and 15 television stations in 12 states, has a new VP.
Alvin Pritchard is the new Vice President of Finance starting on April 1. He was with NBC affiliate WMAQ-TV and WSNS-TV (Telemundo) in Chicago.
Facebook Comments
Disclaimer: Please note that Facebook comments are posted through Facebook and cannot be approved, edited or declined by OnMilwaukee.com. The opinions expressed in Facebook comments do not necessarily reflect those of OnMilwaukee.com or its staff.