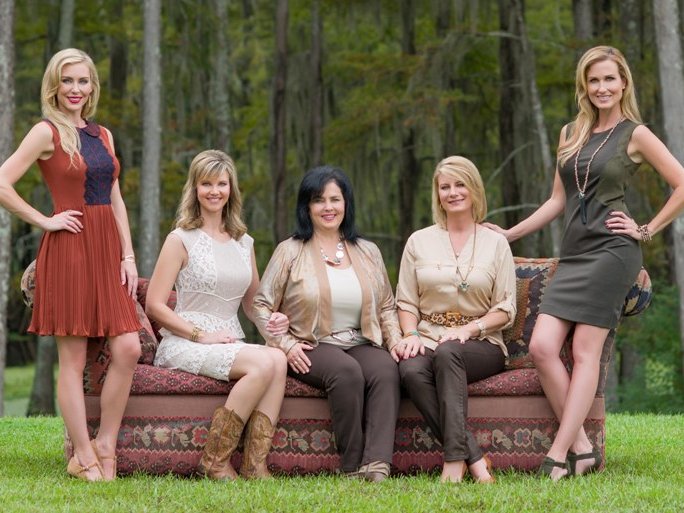 "Duck Dynasty" women coming to The Pabst
The family is known for hijinks, beards, close family ties and for being smart.
"They may be smart, but they don't look smart," Kay Robertson said in an interview this morning.
Known as Miss Kay, Robertson and her husband, Phil, are the heads of the family featured on A&E's "Duck Dynasty."
Kay, along with Korie, Missy, Jessica and Lisa, are heading out on a tour this summer to promote the book, "The Women of Duck Commander." They will be at the The Pabst Theater on Saturday, June 14 at 8 p.m.
"We wanted to show that we are real and relatable," Robertson said. "We talk about the good, the bad, and the ugly."
While watching television sitcoms and some reality shows, the viewers are usually given a single point of view. Unless the show producers push for it, rarely is anything else shared beyond a single pane. On the reality show, we get to see a greater side of the Robertson family than most shows would present. This latest effort will get to round it out, presenting the real people on this reality show.
"We wanted to share that everyone has their own struggles and tribulations," said Lisa Robertson, who is married to the eldest son, Al. "None of us are perfect … that God helped us overcome."
Lisa Robertson said that only through Christ that they have been able to come out the troubles that they have had to deal with. She said it was important to share that story.
I asked if we could get a little tease for what they will be sharing when the tour comes to our community.
"Phil always asks if I threw him under the bus," Kay Robertson said of when she goes away on a promotional tour. "I tell him, yes, and that God has pulled you out from under it."
"We will probably tell stories of our kids and husbands," Lisa Robertson said. "I'm a grandmother and Kay is a great-grandmother … so we have stories to share."
The ticketed event includes an autographed book and will feature all the women on stage, going around so each of them has a chance to talk. If they are able to share even a fraction of what is in the book or featured on the show, then they definitely will have a few stories to share.
"When I was on my last tour, I didn't have the time to go and do things," Kay Robertson said. "So, if I had a signing at a book store, I may go look at the other books or do some other shopping. They always kid me for that on the tour."
Because of the tight time schedule, it is doubtful that the women will have a chance to check out much of Milwaukee during their stay, but Lisa Robertson said that they do love to interact with the fans, take pictures and hear what they have to say. So, through the interactions with the audience is how they will get a feeling of what we are all about here.
I also believe, once we page through the book, and read some of the very personal times they share, we will get a good idea of what they are all about.
Talkbacks
TosaJim | May 12, 2014 at 3:19 p.m. (report)
I don't get it...First of all...who watches that horrible "reality" show? and who would take the time...spend the money and drive to see the wives of those "stars" of Duck Dynasty....yes...I'm old and confused. :)
Facebook Comments
Disclaimer: Please note that Facebook comments are posted through Facebook and cannot be approved, edited or declined by OnMilwaukee.com. The opinions expressed in Facebook comments do not necessarily reflect those of OnMilwaukee.com or its staff.