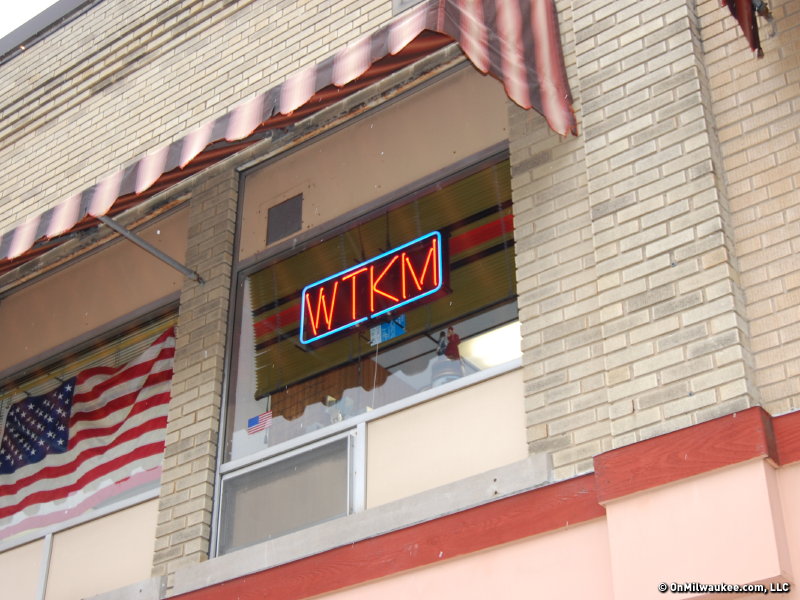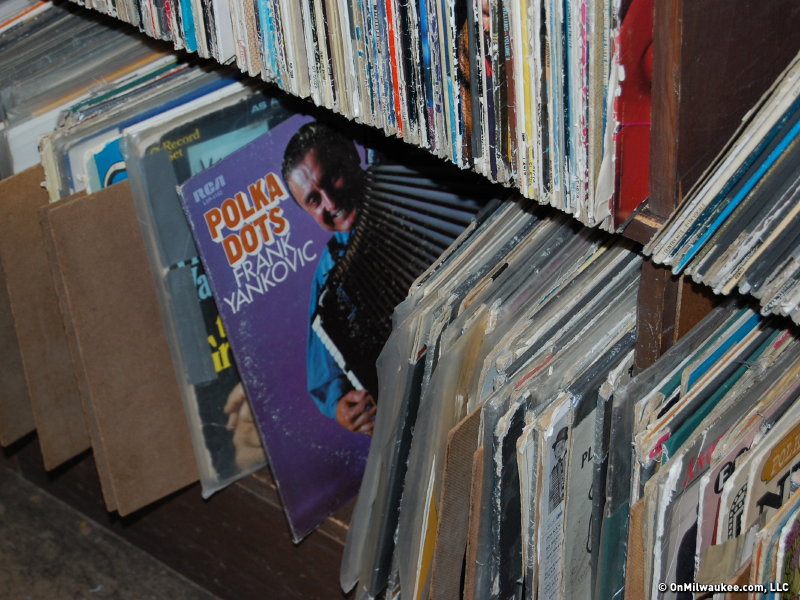 Hartford's WTKM is a broadcasting throwback
HARTFORD -- Nestled on the second floor of a non-descript building along Main Street in Downtown Hartford, radio station WTKM represents, in many ways, what radio used to and is supposed to be.
There's local talk in the morning, complete with school lunch menus and agricultural reports. There is a radio bulletin board for those looking to unload space-clogging nick-knacks or peddling household wares.
And, of course, there's music, a collection of classic country hits and, perhaps the genre that defines the station most, plenty of polkas.
In the "old days," stations like this were considered full-service. In today's world of researched and ratings-driven programming, WTKM is considered by some to be archaic.
"WTKM is still the place that local radio exists as it should for small communities, hyper-focused on Hartford and the community, businesses and schools," says Mike Kristof of Metro Networks, a radio content provider to a number of area stations, including WTKM.
"Being in touch with their audience in a way no other medium than radio can offer, a free wireless way for people to get local news, information and entertainment that does not require you take your hands or eyes off the steering wheel, computer screen or dishes."
Today, you can hear high school sports on the station, which also has a large presence at area county fairs, fireman's picnics and other events. Parents tune in mornings to hear about possible school closings and lunch menus. WTKM is intertwined in the area.
It's that community connection, says station owner Scott Lopas, which sets WTKM apart.
"If you look at what broadcasting was mandated to do, that's where we feel broadcasting serves its greatest purpose," station manager Scott Lopas says. "Unfortunately, over time, corporate broadcast entities have moved away from that idea. They still work to satisfy that community service in some ways, sometimes it seems to be more of an afterthought than your true station mission."
WTKM-AM signed on in 1951, broadcasting from the basement of a farm house on land where the station's transmitter tower still stands today.
"They renovated the basement to create a studio there," says Lopas. "There's a rumor that they had to sign off for awhile on Wednesday afternoons, but I think that story may have been blown out of proportion over the years."
In 1959, WTKM moved to Downtown Hartford, occuptying about 1/4th of its current facilities. From the beginning, polkas were a big part of the station's playlist though, during his early years, Lopas dipped into his personal record collection, and added rock to the playlist.
That, though, quickly came to a halt.
A member of the ownership group was driving back to Illinois after a meeting when he called the station and asked Lopas if he was the person playing the record on the air at that moment.
"When I told him yes, he told me to turn that (stuff) off, and we went to polkas on the weekends," Lopas says.
The station today, though it does play a good number of classic country and big band tunes overnight and in the mornings, is almost synonomous with polka music. Aside from a few remaining ethnic programs, WTKM is about the only place listeners can hear Jimmy Dorsey, Frankie Yankovic and Vern Meisner today.
It was during the 1970s that WTKM decided to go polka, full-time, in an effort to offer something out-of-the ordinary and stand out from other area stations.
We thought we could capitalize on it a little bit," Lopas says. For us, we've thrived on the fact that we're doing something different than everybody else."
Page 1 of 2 (view all on one page)
Next >>
Talkbacks
strangebattery | Dec. 6, 2009 at 7:24 p.m. (report)
I LOVE Don Hite's classic country!!! AAHHAAAAWWWWWW!!!!!
passthatdutch | Dec. 4, 2009 at 2:42 p.m. (report)
A real oldies station - thank you WTKM! I feel so wrong listening to oldies on an iPod. My husband and I love your polka music and the oldies just make a good thing better. Keep doing what you're doing, there are "young folks" like us that appreciate it!
Aaron | Dec. 4, 2009 at 12:07 p.m. (report)
While spending time at my Grandparents' house in Hartford, they would listen to the Journal in the early morning, and switch to WTKM at 8am and listen all day.
Facebook Comments
Disclaimer: Please note that Facebook comments are posted through Facebook and cannot be approved, edited or declined by OnMilwaukee.com. The opinions expressed in Facebook comments do not necessarily reflect those of OnMilwaukee.com or its staff.