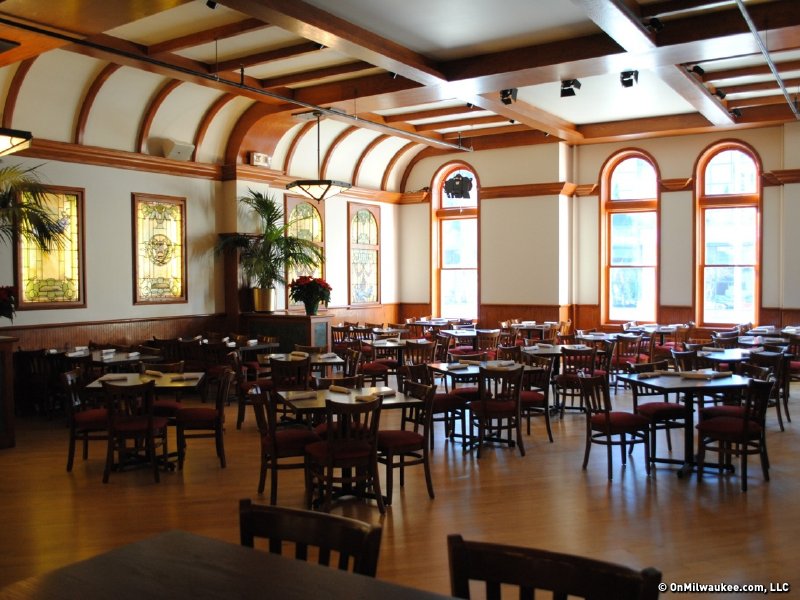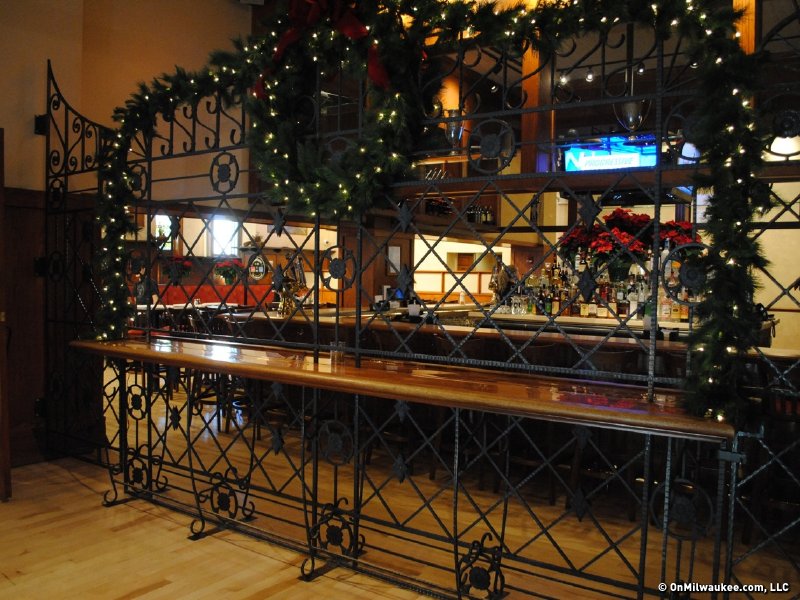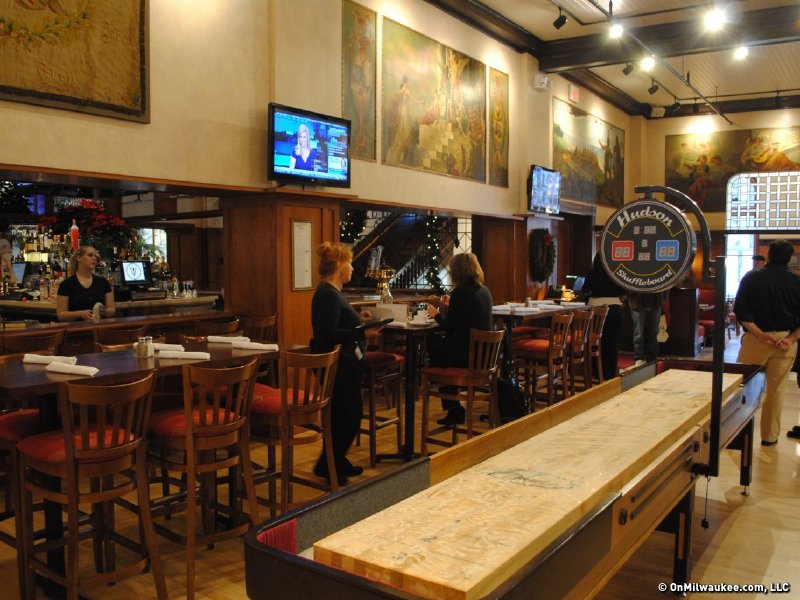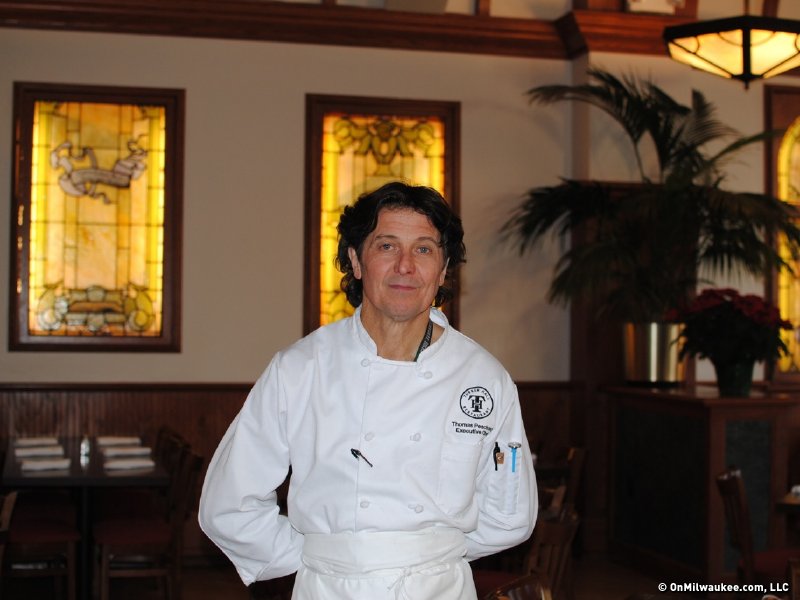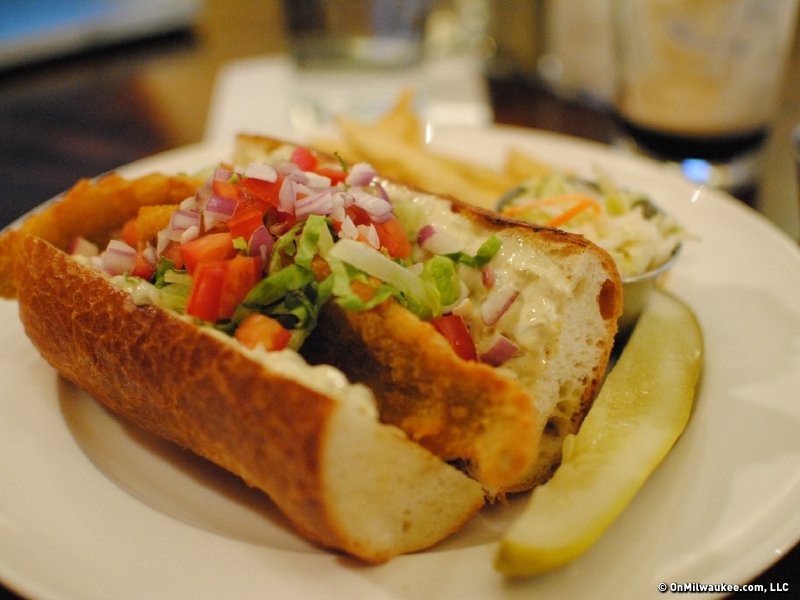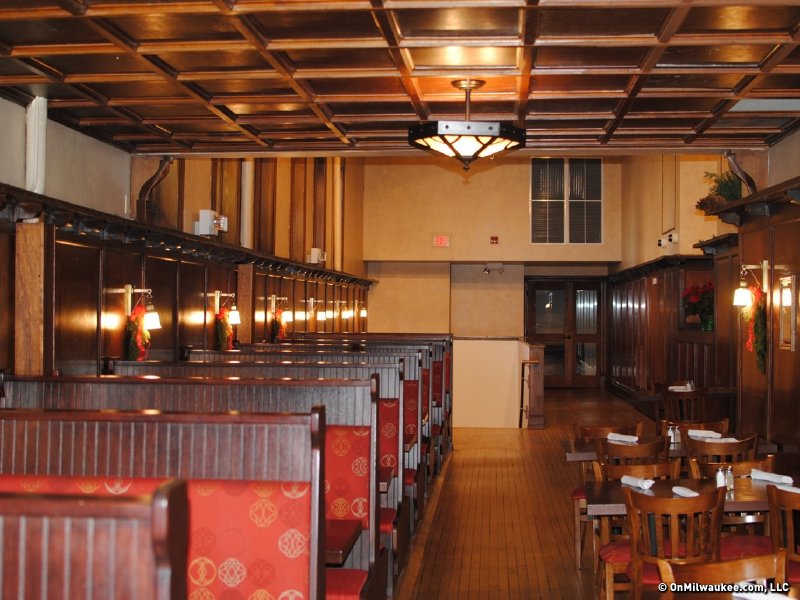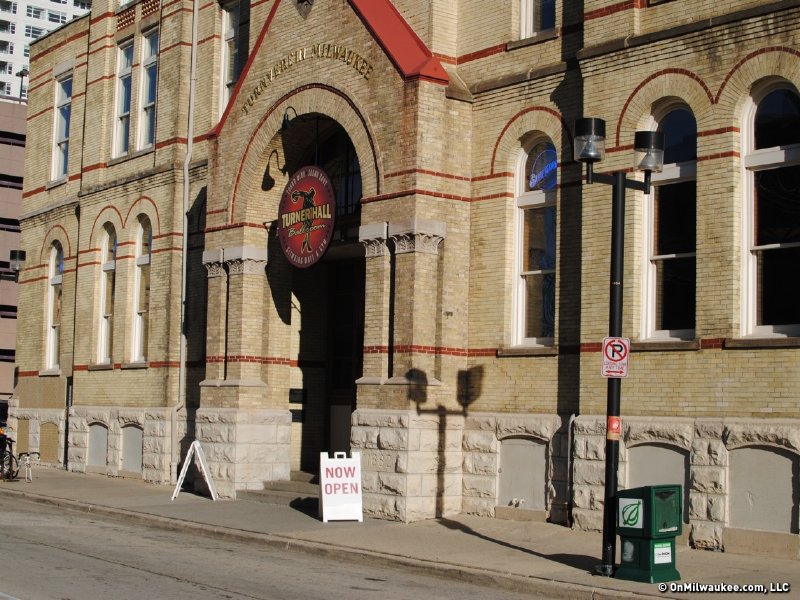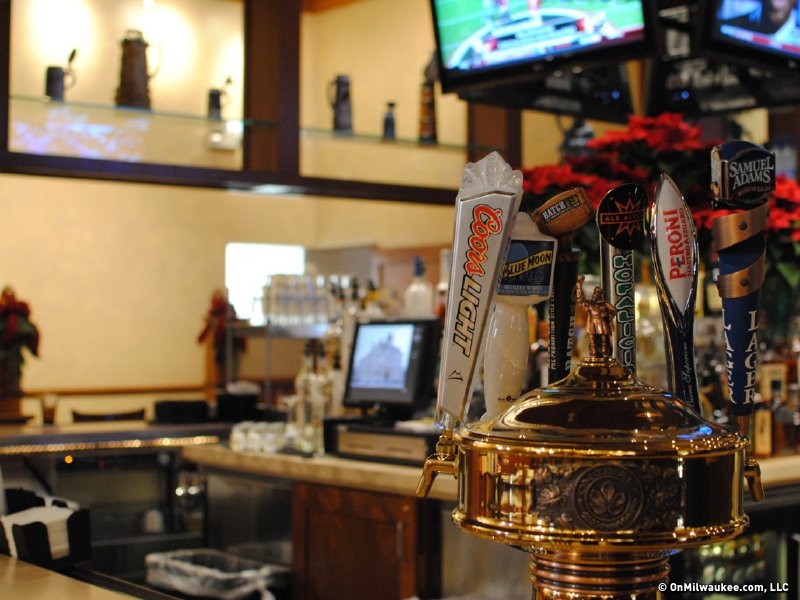 The BMO Harris Bradley Center announced today that the newly renovated Turner Hall Restaurant, 1038 N. 4th St., will officially reopen on Friday, Nov. 30.
The restaurant, which closed several years ago, was recently renovated by the BMO Harris Bradley Center under an agreement with the Milwaukee Turners and the Turner Ballroom Preservation Trust.
We stopped by today for a sneak peek.
Although the configuration is very similar to the former bar and restaurant, there are some noticeable changes. In general, the space is much lighter, with blond wood floors and more light fixtures, combined with the natural light coming in through the stunning stained glass windows.
Award-winning chef Thomas Peschong, who was the chef at The Riversite in Mequon for more than two decades, and veteran bar manager Kirby Wachniak are running the food and drink.
"We've created a menu filled with familiar foods that have made Turner popular among Milwaukeeans, while offering some unique new flavors they'll also enjoy," Peschong said. "I think our customers will enjoy the variety of food we are serving amid the wonderful renovations that bring Turner back to life."
The traditional fish fry will feature a choice of either Atlantic cod (beer battered or baked, $12), breaded walleye ($14) or lake perch ($14).
Additional signature Milwaukee dishes include cheese curds with tomato jam, old world pretzels, pork loin schnitzel, Wisconsin mac 'n' cheese (available with elbow macaroni or cauliflower) and a Usinger's brat.
Four different kinds of sirloin burgers, filet mignon, and a lake perch po' boy are also available. All of the sandwiches range from $8 to $10 and the entrees are $15-17.
The bar, which is the same square shape as the old bar, but larger, offers a full line of beer, wine and cocktails. All new draft lines were installed.
The overall appearance of the new Turner Hall Restaurant balances the past with the present.
"Everything you see from eye level and above has been restored, and everything from eye level and below is new," says general manager Rob Koch.
The massive German panoramic murals – which have been on the walls since the early 1900s – are still very much the focal point of the decor. There are also numerous vintage Milwaukee photographs. However, new booths, large flat screen televisions and a shuffleboard table add a modern vibe to the 1883 building.
"Everything here is rooted in tradition, but has a unique flavoring," says Koch. "We maintain a traditional German heritage while offering a more modern experience."
Talkbacks
Photodavie | Dec. 3, 2012 at 10:43 a.m. (report)
So glad to hear TH is opening up again. Limited options that are REALLY close to the BC and CA. THis definately helps! Hope it does well and stays open for some time.
Facebook comments
Disclaimer: Please note that Facebook comments are posted through Facebook and cannot be approved, edited or declined by OnMilwaukee.com. The opinions expressed in Facebook comments do not necessarily reflect those of OnMilwaukee.com or its staff.
Recent Articles & Blogs by Molly Snyder