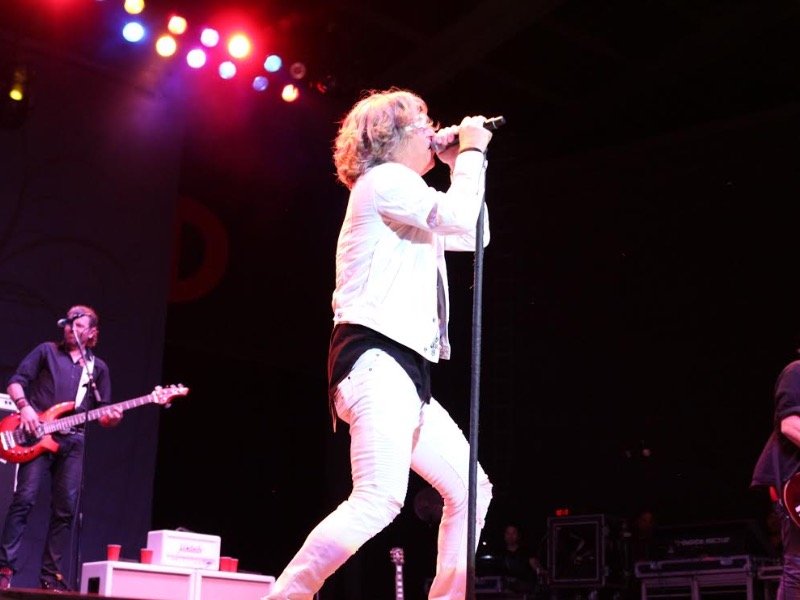 Collective Soul gives Gen X a good time at the Big Gig
The chatter around town about Summerfest's bookings this year is that the lineup was geared towards drawing Millennials. Collective Soul's appearance at the Big Backyard, however, was a call out to the GenXers – and they responded.
The band needs no introduction to readers of a certain age, as they dominated the charts in the mid '90s through the '00s. Berklee-trained Ed Roland put in his time as both a studio hump and club musician prior to achieving success. The story of "Shine" and its meteoric rise up the charts was a perfect pairing of luck and hard work. As the story goes, a host at an Atlanta college radio station slid it into rotation, and it just took off, quickly gaining airplay in commercial radio and netting an Atlantic Records contract. That's the way it could go, back in the day.
Able to build on initial success, Collective Soul amassed an arsenal of memorable tunes which were on display for an appreciative Summerfest crowd. Roland playfully strutted around stage toting his acoustic guitar for most of the night. Darting out on stage with a cup in his hand, raised to the fans, you knew they were up to the task.
Shamelessly pitching their appearance later this summer at Leinie Fest in Chippewa Falls, Roland fondly recalled their first Summerfest show 23 years ago at the stage bearing that brewery's name. "We wanted to come back every year, but things happen," he offered.
A light summer touring schedule kept the band fresh. It showed when they did extended versions of "Right As Rain," "Shine" and "The World I Know." A surprise version of Queen's "Tie Your Mother Down" was well received.
Careful not to become a novelty act, as Collective Soul has been producing new music, the band played songs from 2015's "See What You Started by Continuing." "This" and "AYTA" fared well alongside the catalog classics. They've grown, but stayed true to their roots. The vocals have waned a bit over time, but the songs still hold up. Possibly that's why there was a fun sing-along on "Better Now."
Vocals aside, Roland's energy was high, and the crowd had fun. As the show came to a close, he seemed unwilling to let it end, picking up his guitar as the band was taking their bows and continuing to play the exit song "Run" well past the danger zone of getting cut off by Summerfest staff after 11:30 p.m.
urdwrcfaddfx
Facebook Comments
Disclaimer: Please note that Facebook comments are posted through Facebook and cannot be approved, edited or declined by OnMilwaukee.com. The opinions expressed in Facebook comments do not necessarily reflect those of OnMilwaukee.com or its staff.