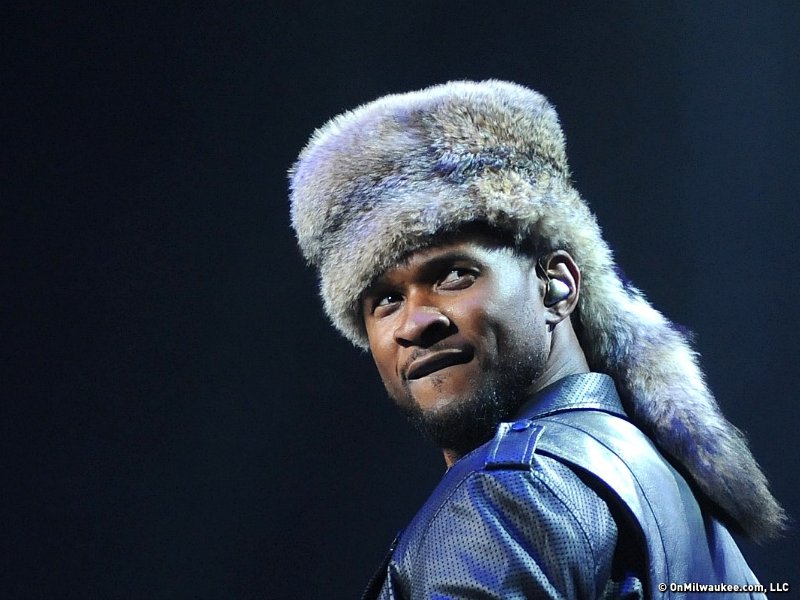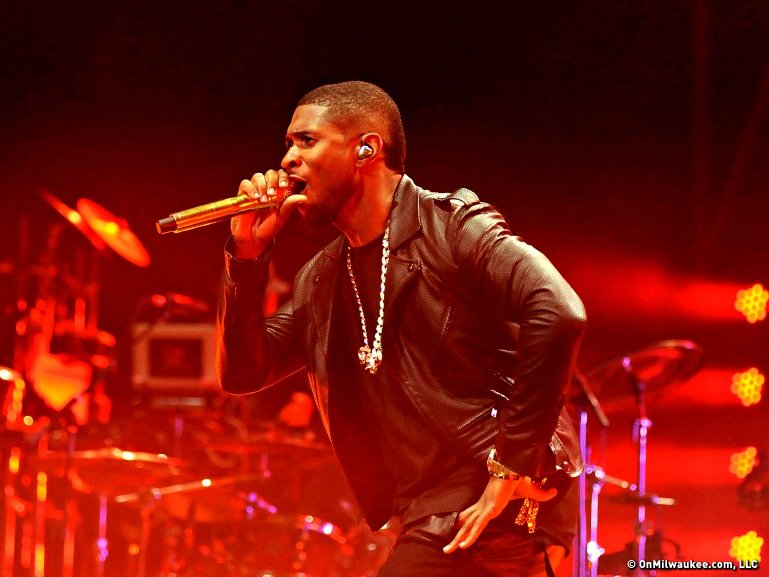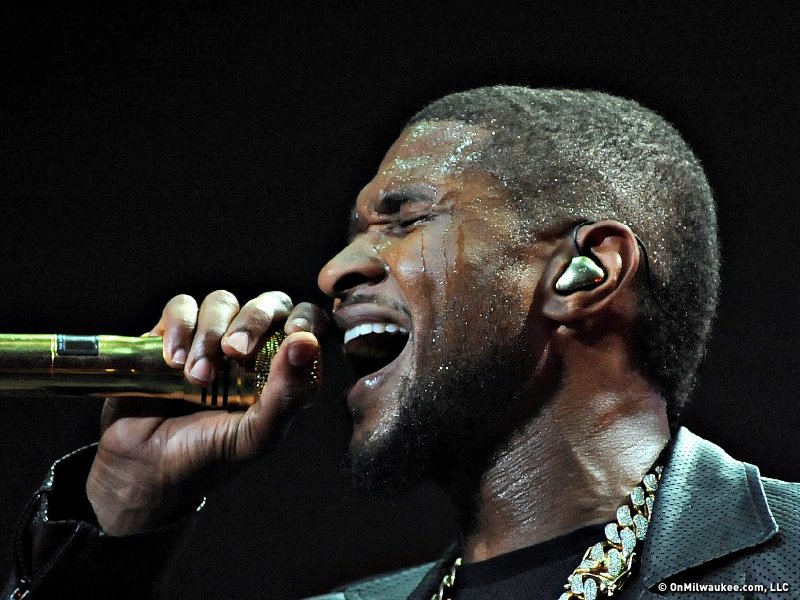 Usher heats up the Marcus Amphitheater
The clock was counting down on the big screens in the Marcus Amphitheater as the crowd waited in anticipation. Usher. Usher Raymond. R&B Grammy winner. Superstar.
Usher hadn't been in town in four years, and tonight was well worth the wait for him to come back. It was his only U.S. tour date for this year, and Milwaukee was more than happy to show their love for picking their city.
Usher welcomed the crowd with a simple "Milwaukee, are you ready?" Even in the stagnant air of the Amp -- Milwaukee was indeed ready. "OMG" started the night of hit after hit of Usher songs. Classics. New hits. Old school.
He brought all of them in his hat, black leather jacket and leather pants. And he stayed with us for just over an hour and a half straight -- though some of those clothes did indeed come off, thankfully.
Usher teased the crowd with a slight taking off of the jacket -- the first of many teases to come last night. "Love in this Club" from 2010's Raymond vs Raymond led into "You Make Me Wanna" from 1997.
A girl behind us -- who looked like she might still be in grade school -- mentioned she had never heard this song, and she probably had not. Usher's rise to stardom kicked off in the '90s and is still going strong today.
His bestselling solo album "Confessions" was released 10 years ago, and that wasn't even the beginning for Usher. The beautiful thing about this show was it held something for us all -- no matter which Usher you fell in love with.
After "Lemme See'" and "Lil Freak" (plus some of those belly teases the crowd was wanting all night long) he shared he kept the version PG 13 -- he's got newcomers after all -- and this show wasn't meant to be a "birds and bees" lesson for those in attendance.
But just when you thought the night wouldn't get sexed up enough... "those of you who have been here since the beginning know what I'm about to do" brought "Nice and Slow" from My Way. He pours a bottle of water all over his sweaty self and the crowd drinks it all up.
Everyone in the place is melting, including Usher, so no one had any issue at all with him cooling himself down. The rest of us, well, we were just plain hot -- and he kept amping up the heat in the night.
Even "U Remind Me" was jazzed up and slowed down -- but kept the heat building. The horns were softly keeping the song going as he talked with us -- or just me -- about all the b.s. of the last three years in his life and how he just can't find someone new without all of the past getting in the way.
The crowd got "Twisted" as Usher and his dancers had an stunning dance battle on stage. The sweat was pouring down on them, and on us. Finally, the ladies got what they were wanting all night -- the drenched wife-beater tank came off. 2014's "Good Kisser" was ushered in on the drums -- by none other than Usher himself. Everyone was "banging" with him.
He burned us up on "Burn." We were all ready to "confess" to him. He made us all a "Bad Girl" and we had no problem letting him know how bad we could indeed be. We were telling him "Yeah" before he even told us we would always be his "My Boo" and a breeze finally flowed through the Marcus Amphitheater.
The soul trip that he had us on continued -- some may have not even noticed he didn't even skip a beat after saying "encore" but not stopping -- with 2010's "DJ got us falling in Love." Usher had complete control and not a hand was down in the crowd. He let you (and me) know he wouldn't be "Without You."
He lost his mind - and we did not mind at all. He came back to us after all - even after teasing us that this was the end. He brought it all the way back up and did till the very end. He asked us "how did that feel ladies and gentleman?" with that cocky yet endearing smile knowing he made us all "Scream" and brought the Marcus Amp to "Climax."
What was possibly the biggest Marcus Amphitheater booking for Summerfest 2014 was my favorite of the entire festival. The crowd was a part of this show from the very first note and did not ever let up - he was not about to let you. "There's always that one person that will always have your heart" and Usher had it last night.
Usher and his band -- especially the dynamic horn section and guitar -- kept the show crisp even on the old-school classics. The dancing was simply astonishing -- pure physicality.
Bebe Rexha opened the show to a timid crowd as folks shuffled in on Sunday night after a long holiday weekend with hits such as "The Monster" and "Take Me Home." She brought the crowd to their feet to close out her set and got everyone fully pre-heated for the man himself, Usher.
Facebook Comments
Disclaimer: Please note that Facebook comments are posted through Facebook and cannot be approved, edited or declined by OnMilwaukee.com. The opinions expressed in Facebook comments do not necessarily reflect those of OnMilwaukee.com or its staff.