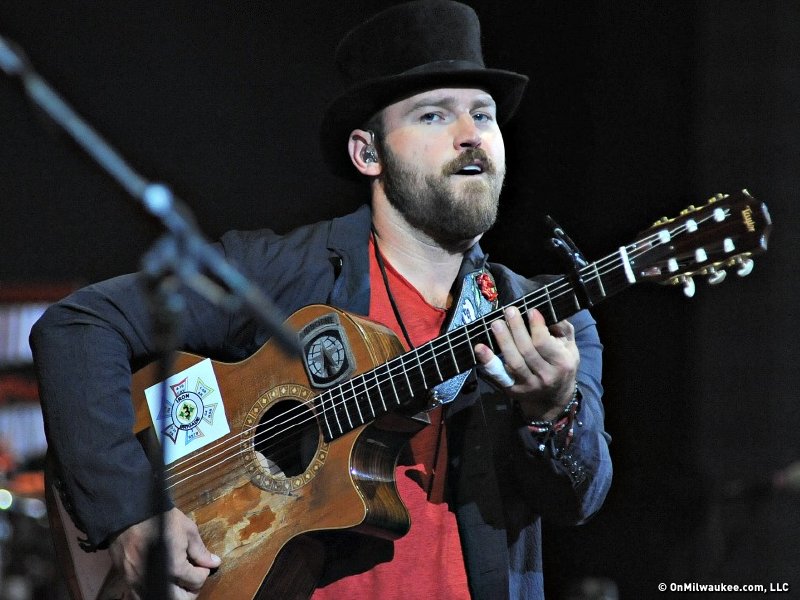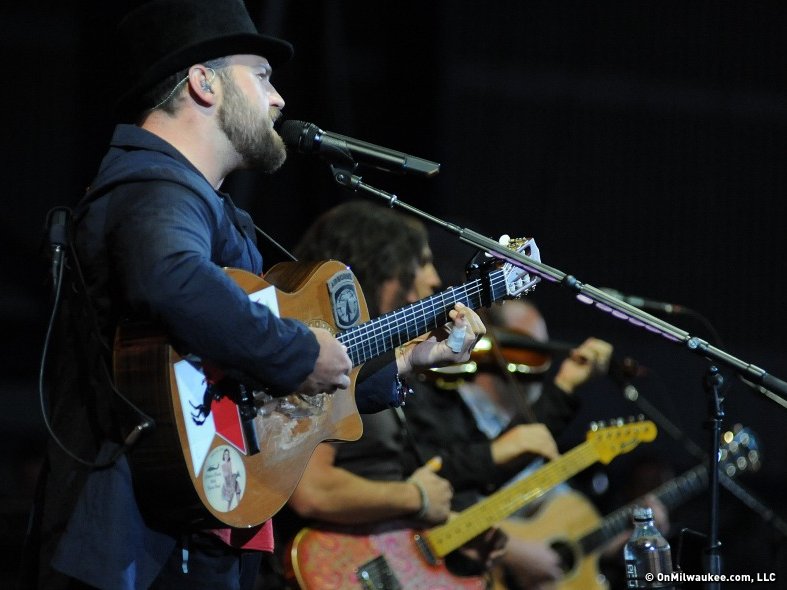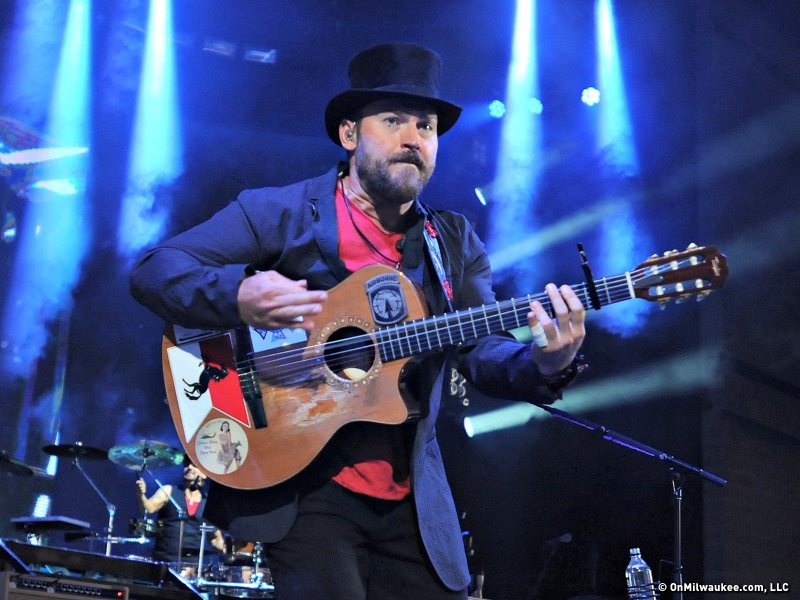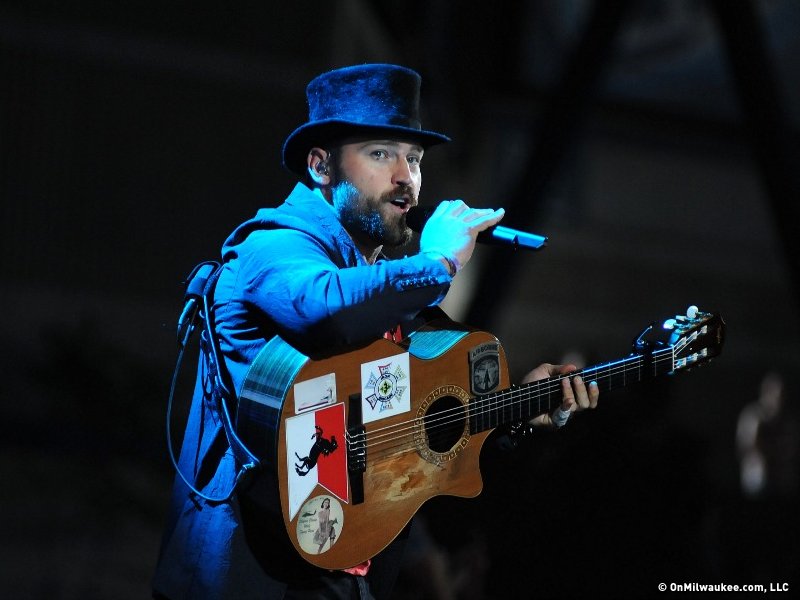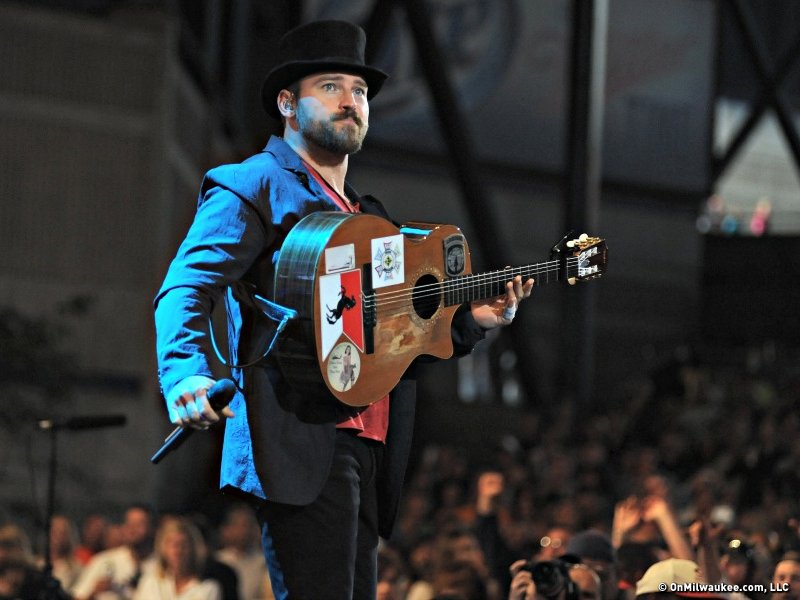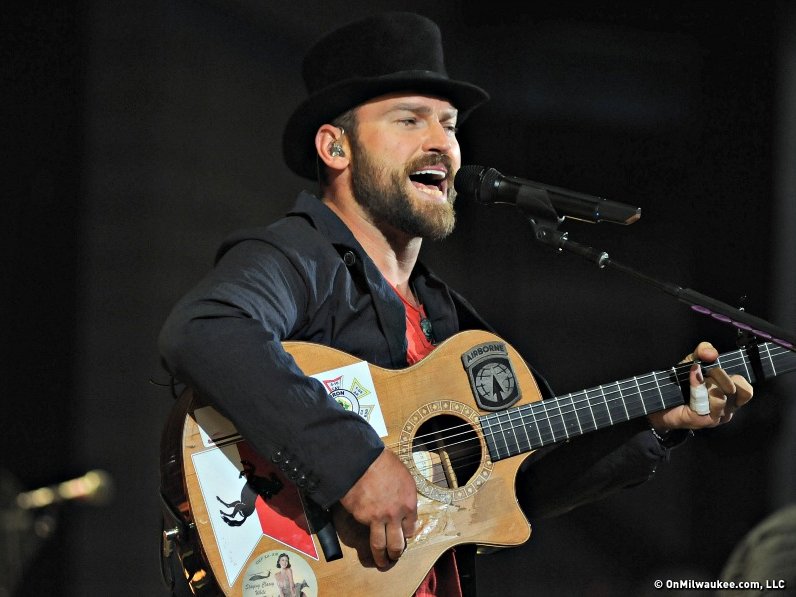 Zac Brown Band rocks an awesome, sizzling Summerfest set
Thursday night's Zac Brown Band show was a sophomore effort for me, because I also saw the band at the Marcus Amphitheater during Summerfest 2012.
Since then, ZBB has continued its rise to the top of not only the country charts but the touring charts. The band is easily one of the most engaging, real and honest on the music circuit today. And, in a city that appreciates genuine a bit more than the next, Milwaukee showed its love for Zac and his band on a perfectly comfortable night along Lake Michigan.
I love the way that Marcus Amphitheater shows ease into the night. Taking stage at about 8:05 and while still very light outside, Zac Brown Band jumped right in with "Jump Right In" and rocketed through an eight song opening-set that featured three fun covers ("The Muse" from The Wood Brothers, Ray LaMontagne's "Jolene" and "Times Like These" from Foo Fighters) while closing after sunset with the emotional sing along tune, "Colder Weather."
Easily my favorite song of theirs, "Colder Weather" sounded amazing as the night fell and the seven-piece band prepared for its acoustic set.
After a fun T-shirt toss with a pumped up gun, the band settled and perched on the front of the stage to kick it acoustic for ''Toes," "Day that I Die," "On this Train," and a simply stunning, sans piano version of Billy Joel's "Piano Man."
Through out the two hour and 35-minute show, each band member truly got to showcase their skills while the pointed shoes and top-hat-topped Brown served as the ring leader and master of smiles and charm.
After a 10-minute intermission, Brown came back from behind the front stage curtain to bust through seven more tunes that featured a nearly 15-minute version of the Marshall Tucker Band's "Can't you See."
You almost forget during one of his shows that this is still a fairly new band. So, while covers can kill some shows, this band's renditions serve as reminders of the musicianship and range that all the band members have. "Can't you See" led into "Goodbye in Her Eyes" and the set closed with another cover that the band is known for in "The Devil Went Down to Georgia."
On this Fourth of July eve, most Summerfesters would have been satisfied with an encore of just the patriotism-laced version of "Chicken Fried," but Brown and his band did three songs before closing with "Fried."
They returned, dressed in glow-in-the-dark skeleton outfits, to rip through "Day for the Dead" from the 2013 EP "The Grohl Sessions," John Mayer's "Neon" and an all out assault version of Metallica's "Enter Sandman." Damn, it was fun.
I've seen hundreds of concerts in my life but the two, including tonight's, by the Zac Brown Band are very close to the top of the list. The band is real, flat out good and not "made" like so many of today's acts.
Sure, the set list was similar to others on the band's summer tour, but you could see it in Brown's eyes that he cares. And Summerfest cared, sang and danced right along with him and his band all night long.
Zac Brown Band capped the night perfectly via Twitter:
Milwaukee. That. Was. Awesome.

— Zac Brown Band (@zacbrownband) July 4, 2014
Set list:
Jump Right In
The Wind
As She's Walking Away
Sweet Annie
The Muse
(The Wood Brothers cover)
Jolene
(Ray LaMontagne cover)
Times Like These
(Foo Fighters cover)
Colder Weather
Acoustic:
Toes
Day That I Die
On This Train
Piano Man
(Billy Joel cover)
Intermission
Let It Rain
Keep Me in Mind
Knee Deep
Free / Into the Mystic
Can't You See
(The Marshall Tucker Band cover)
Goodbye in Her Eyes
The Devil Went Down to Georgia
(The Charlie Daniels Band cover)
Encore:
Day for the Dead
Neon (John Mayer cover)
Enter Sandman (Metallica cover)
Chicken Fried
Facebook Comments
Disclaimer: Please note that Facebook comments are posted through Facebook and cannot be approved, edited or declined by OnMilwaukee.com. The opinions expressed in Facebook comments do not necessarily reflect those of OnMilwaukee.com or its staff.