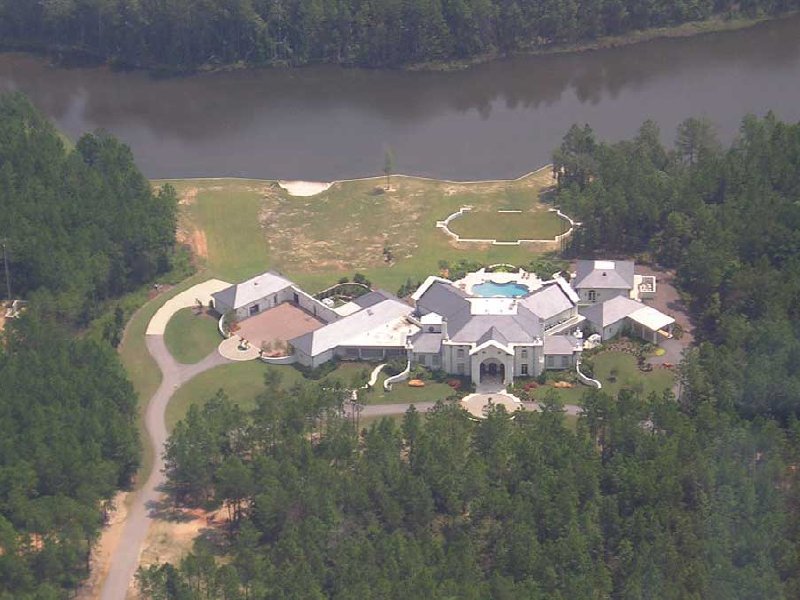 End of an era: A look back at Brett Favre's career
Pick a cliché -- the end of an era, the dawn of a new day, the setting of the sun -- no matter how you want to say it, the Brett Favre chapter of the Packers' storied history has closed.
Reports of Favre's retirement swept across the state Tuesday morning and the Packers confirmed the news at a press conference at Lambeau Field. General manager Ted Thompson and coach Mike McCarthy attended the briefing along with former team president Bob Harlan, but Favre did not.
A day later, the news is still sinking in for many Green Bay fans.
Many expected the 38-year-old would return for an 18th season after posting some of the best numbers of his career in 2007. Favre threw for 4,155 yards with 28 touchdowns and posted a 95.7 quarterback rating. The Packers finished 13-3 and advanced to the NFC Championship game for the first time since 1997 before falling to the New York Giants, 23-20, at Lambeau Field.
In a widely-circulated voice mail message to ESPN reporter Chris Mortensen, Favre didn't seem too optimistic that the Packers could replicate their 2007 success.
"If I felt like coming back -- and Deanna and I talked about this -- the only way for me to be successful would be to win a Super Bowl," Favre said in the message. "To go to the Super Bowl and lose, would almost be worse than anything else. Anything less than a Super Bowl win would be unsuccessful."
The Packers' season -- and Favre's career -- ended on a bittersweet note that day. Favre's last pass was an interception in overtime that led to Lawrence Tynes' game-winning field goal for the Giants.
"I was disappointed that the last pass I threw was intercepted," Favre said following that game. "For me, I kept thinking how many opportunities are we going to let slip away."
Few figures in Packers history -- including Curly Lambeau, Vince Lombardi and Bart Starr -- have had as much of an impact on the franchise as Favre, who teamed up with head coach Mike Holmgren, general manager Ron Wolf and free agent defensive end Reggie White to turn the Packers into champions after nearly three decades of futility.
"I've always said that the foundation for our revival was Ron Wolf, Mike Holmgren, Brett Favre and Reggie White," said Bob Harlan, who recently stepped down as team president. "Once we had those four people in place, we put the Packers back among the elite teams in the National Football League."
Return to glory
The Packers acquired Favre on Feb. 10, 1992 through a trade with Atlanta. General Manager Ron Wolf dealt a first-round pick (No. 17 overall, which was later traded to Dallas, which selected Kevin Smith) to the Falcons for Favre, who spent a majority of his rookie season on the bench in the doghouse of Falcons' head coach Jerry Glanville.
He spent the first three games of the 1992 season -- the first under head coach Mike Holmgren -- backing up Don Majikowski. Majikowski suffered an injuring during the Packers' third game of the season. Against Cincinnati at Lambeau Field, he tossed a 35-yard pass to wide receiver Kitrick Taylor with 13 seconds left to lead the Packers to a 24-23 victory.
Favre got the start the next week at Pittsburgh ... and was in the starting lineup for the next 252 games as well, setting an NFL record for consecutive starts by a quarterback.
Page 1 of 5 (view all on one page)
Next >>
Talkbacks
diesel1976 | March 5, 2008 at 9:45 a.m. (report)
This day was coming sooner or later. Brett has given us his best and we are grateful, however, its time to move on to a new era of Packers football. We will see if Aaron Rogers can handle the pressure. If not the Packers will be like other teams and probably go through a number of quarter backs before we find "the one". We need to start taking advantage of free agency and not just the draft if the Packers want to be sucessful in the near future.
arks00 | March 5, 2008 at 9:16 a.m. (report)
NO question he was one of the best players to play the game. But good for him. He gets to do what he wants to do. Its time for the team to move on...and WOW am I already sick of the people crying about it.
Facebook Comments
Disclaimer: Please note that Facebook comments are posted through Facebook and cannot be approved, edited or declined by OnMilwaukee.com. The opinions expressed in Facebook comments do not necessarily reflect those of OnMilwaukee.com or its staff.