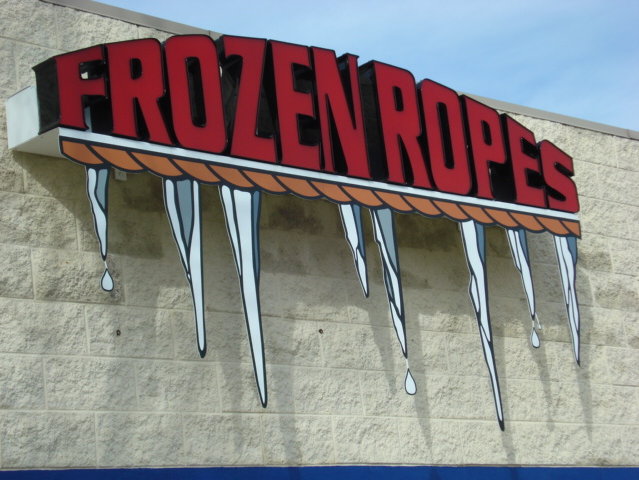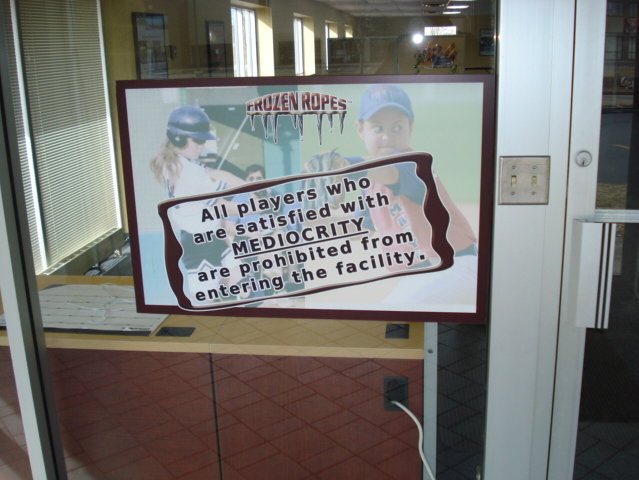 Frozen Ropes helps ballplayers get into the swing
While the Brewers continue preparations for their season at spring training in Phoenix, hundreds of local players are getting ready to play for their respective Little League, high school, Land O' Lakes and beer-league softball squads.
Pat McDonough hopes to see as many of them as possible.
McDonough is proprietor of Frozen Ropes, a baseball and softball training facility located in an industrial park at N89 W14400 Patrita Drive in Menomonee Falls.
"Business has picked up dramatically," McDonough said during a recent afternoon at his 13,000 square-foot facility, which is located north of Main Street just off Fond du Lac Ave (Highway 45), near the Ernie Von Schledorn dealership.
"We've had some warm weather lately, but it gets muddy out there. That's good for us. With seasons getting ready to start and players getting ready for tryouts, this has been a good time for us."
Frozen Ropes, which is part of a national chain, offers professional-caliber hitting machines and pitching mounds and artificial turf surfaces designed to help players develop their baseball and softball skills.
McDonough, who opened the business after a successful stint as a salesman in the paper industry, got the idea for the business when his kid's teams were forced to hold an indoor practice at a horse barn at the Ozaukee County Fairgrounds.
"It smells much better here," he said, laughing.
Though the facility is "family friendly," is quick to point out that his facility is not simply a "batting cage." For starters, there are no tokens.
"Our customers rent time in 15-minute blocks," he said. "Although we like to think of ourselves as a place where parents can drop their kids off and do some errands, we're not a batting cage. We're not a family fun center, where kids drink 70-ounce sodas and play video games.
"We're a bit more structured than that. We like to call it "organized fun." We are geared more toward instructional aspect. We want to help kids - and people of all ages - get more comfortable with the fundamentals, improve their games and, in turn, learn to have more fun playing baseball.
Former Carroll University standout Jason Infusino is the lead instructor at Frozen Ropes.
"Our goal is not to turn players into major leaguers," Infusino said. "We just want to make them better players. Some of the kids who come here were on teams but didn't get a lot of playing time. What we do is help them with their fundamentals, which can make them more confident and more successful."
In addition to training in hitting fundamentals in small group or solo sessions, Infusino concentrates on the conditioning aspects.
"Football players seem to have a bit of a head start in that area," Infusino said. "But, it's important, too. We do a drill where we throw a medicine ball over a wire. We had one kid who couldn't even get it close. You should have seen how happy he was when he finally did it a couple weeks later.
"You can see the improvement and that's really gratifying."
Though he has a broad background of knowledge from his own playing and coaching, Infusino furthered his education by attending training sessions put on by Frozen Ropes.
"I think that's an important thing," McDonough said. "If you come here and move to another city with a Frozen Ropes, you're going to get similar instruction. They have developed a teaching method that works and they add to it all the time."
Facebook Comments
Disclaimer: Please note that Facebook comments are posted through Facebook and cannot be approved, edited or declined by OnMilwaukee.com. The opinions expressed in Facebook comments do not necessarily reflect those of OnMilwaukee.com or its staff.