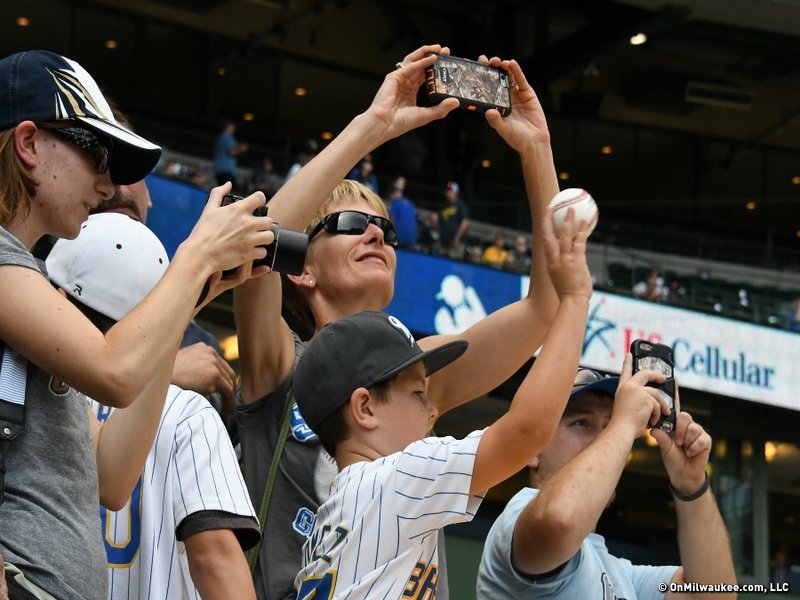 Hey Brewers fans: Playoff chances don't come around often
Not enough people are into this playoff push from our Milwaukee Brewers. That's my non-scientific observation, at least.
This is your call to action.
Theories abound, of course, but get over yourself and be a damn fan. Some people have told me that they "don't want to be heartbroken again" if the Brewers don't make the playoffs. Come on. Life's short; when opportunity knocks, you gotta seize it. Your heart can handle it.
The Brewers have made the postseason a total of four – count them: four – times in the history of their existence. So, this is precious and it doesn't happen often. Heck, it might be years before it happens again. It may never happen again. You just never know.
Bottom line: When your team has a chance – as the Brewers truly do – embrace it, own it and be all in.
I never take for granted Marquette's postseason runs and the Bucks' playoff appearances. And while you might think the Packers win it all every year, they don't. Even the Packers' recent success shouldn't be taken for granted.
Only two things really and truly energize a community: sports and music. Winning matters and Milwaukee needs more wins. The Brewers can do this, and I believe that it's our civic responsibility to dive in and support them.
Baseball in September and October can be magical. Sure, baseball is slow and can be boring. But now the games move quicker, every pitch counts and each crack of the bat matters more.
Passionate fan or not, I'm calling on you to jump on this Brewers (shuttle) bus. Your team – no matter which team you love the most – doesn't make the playoffs or win a championship often. So, when there's a chance, you gotta go all in: watch the games, talk about the team, go to the games, post on social and be a fan. This is our crew, Milwaukee!
Go Brewers!
Facebook Comments
Disclaimer: Please note that Facebook comments are posted through Facebook and cannot be approved, edited or declined by OnMilwaukee.com. The opinions expressed in Facebook comments do not necessarily reflect those of OnMilwaukee.com or its staff.