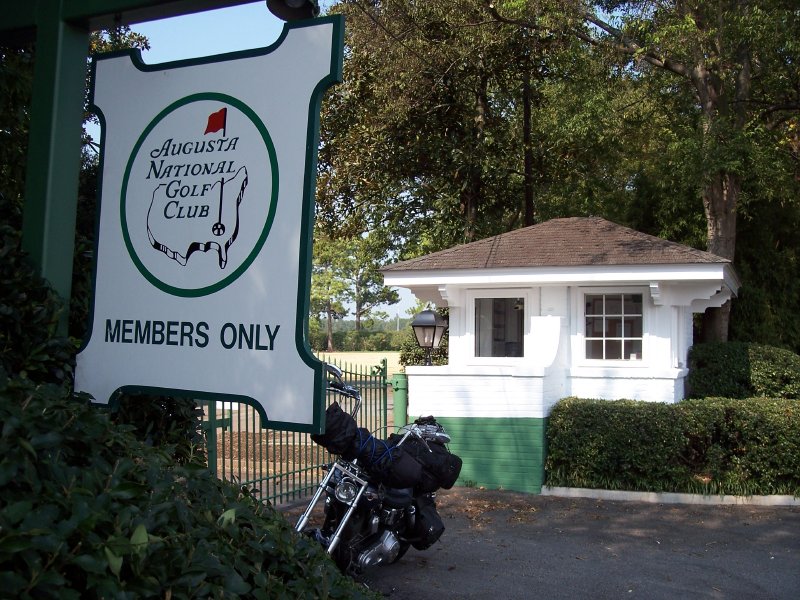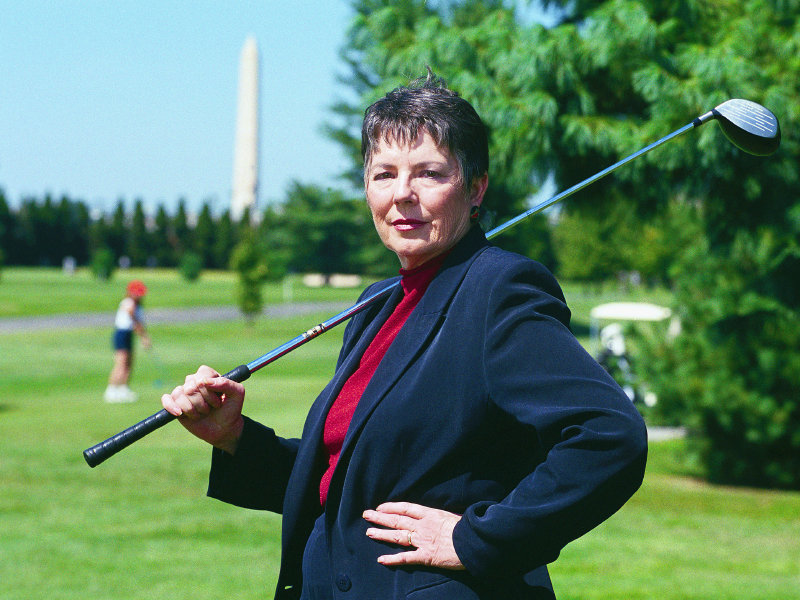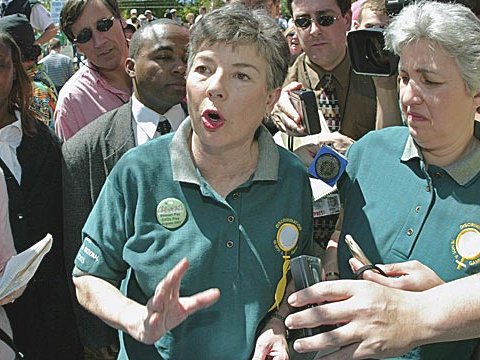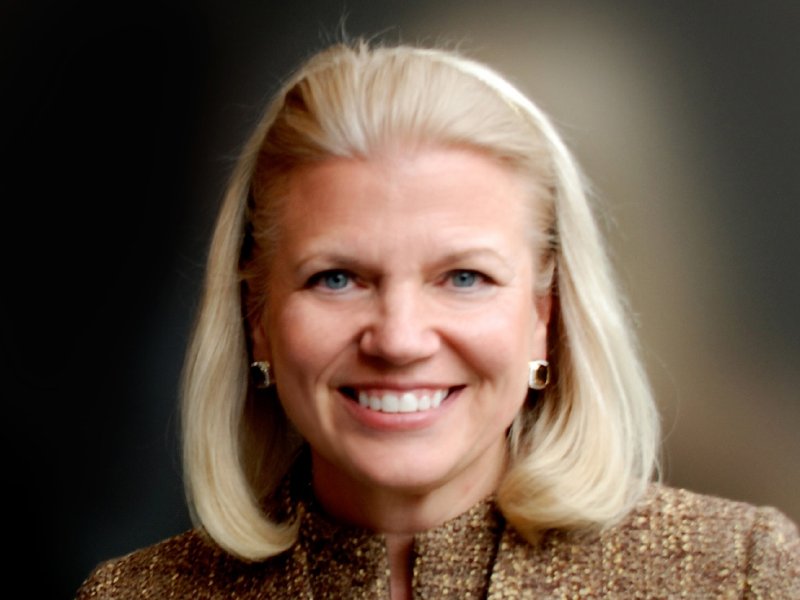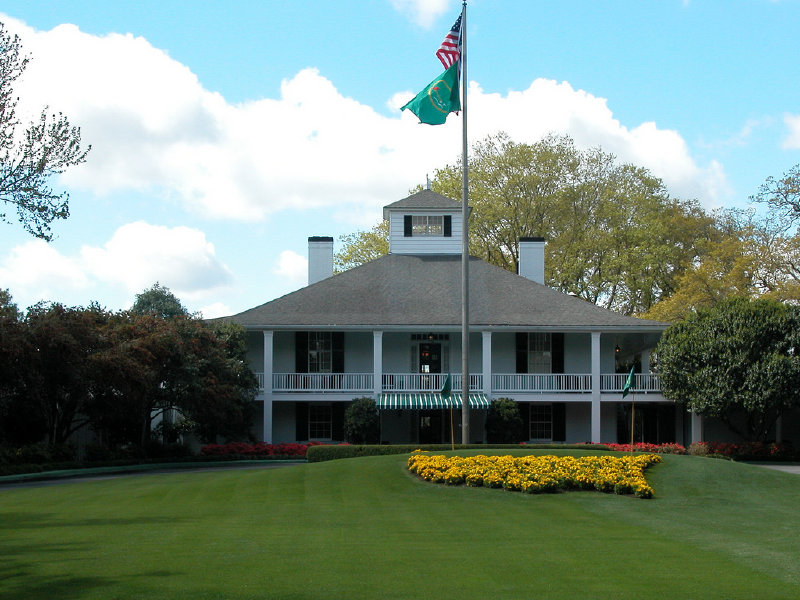 Will the gates finally swing open to the fairer sex?
Augusta National seems to have itself in quite a pickle, now don't they?
Since the founding of what would become one of the world's most sacred sporting venues in 1933, Augusta National Golf Club has never had a female member. The perception of the "old boys club" has long been the reality of what goes on behind the gates of Magnolia Lane.
Just as 1933 would have it, there are still no women allowed. Well, that is not entirely true. Women are allowed to play there as guests of members; women certainly are allowed to cover The Masters tournament; and women are even allowed to be caddies.
But to actually don the famous members green jacket awarded to winners of the golf season's first major? Nope.
Oh, there was a much-ballyhooed but ultimately futile effort by the pathetic Martha Burk in 2003. For all of her grandstanding and bluster, fewer than 50 protesters actually bothered to show up to what became nothing more than an embarrassing fiasco. After all, there were more than twice as many police and media as there were protesters. I happened to be one of those assigned to cover the demonstration, if you want to call it that.
In the vacant field just across the Washington Street patron entrance, there were also the protesters that were there protesting the protesters, as well as juvenile attention seekers holding signs that read (among others) "iron my shirt" and "make me a sandwich." Perhaps my favorite demonstrator was the one dressed up in a full tuxedo holding a placard that simply read "formal protester."
But what made Burk's protest fail wasn't that she was not sincere in her beliefs that women should be allowed the same access as men. Burk's problem was that she tried to force the issue onto a bunch of stodgy old white guys all by herself, with no real plan as to how to accomplish her goal. What made Burk's attempt so utterly feeble was that by based on Augusta's astonishingly strict membership policies, there wasn't a woman who otherwise would have even qualified for membership had the fairer gender even been allowed to join in the first place.
But that was nine years ago. That was before Ginni Rometty came along.
In January, Rometty succeeded Sam Palmisano as President and CEO of IBM, a longtime major sponsor of The Masters. Palmisano, like his predecessors, was bestowed an honorary membership at Augusta National.
Uh oh.
So now what? Does Augusta hold true to its traditions? If so, which one is more important to them? To honor the companies that have allowed their very existence to thrive unfettered to today's mores, or to soldier along with their collective middle finger in the air to the rest of the world that just does not understand the traditions they are trying to uphold?
Of course, women's rights groups and progressive journalists are licking their chops for the chance to once again revisit an issue that died the very instant Mike Weir's final playoff putt dropped into the cup in 2003. Now that the issue has finally gained true relevance, the social injustice of the last nine years can again make its way into the national conversation.
But here's the rub. Whatever decision Augusta makes should be theirs and theirs alone.
Private organizations have always been allowed to admit members to join their ranks as they see fit. Whether it is a women's-only gym or an African American-only fraternity, you always have been able to set your own guidelines. The Masons have had an exclusionary membership policy for centuries, as is unquestionably their right.
Of course, all decisions that you have the right to make also come with consequences. The Dixie Chicks certainly had the right to say derogatory things about President Bush, just as their core audience had the right to reject their message by not buying their records anymore.
As it concerns Augusta, would it be the right thing to do to admit women? Of course it would be. After all, discrimination in all forms be it by gender, race, religion, sexual orientation, or anything else has to be eradicated in order for American society to operate as the true melting pot our forefathers envisioned.
However, our forefathers also made it the law of the land that we are endowed by our Creator certain unalienable rights, and unfortunately, among these is the right to be an ass.
After all, the constitution allows the hateful message of the repugnant Ku Klux Klan to exist and also protects the parasitic vermin that infest the Westboro Baptist Church to spread their disgusting malevolence.
I guess you have to take the good with the bad, right?
Part of the "bad" in the case of Augusta is their wish to try to make believe it is still 1933. Even though you are transported to a place that time forgot once you step onto the hallowed grounds, as much as the members still want to believe that all 2012 will bring is calamity, time has marched on and we have survived.
Women have broken down almost every barrier that has existed. Women from both political parties have been nominated for Vice President. Hilary Clinton was a serious candidate for the top job four years ago and may be again four years from now.
As it pertains to Augusta, opening their doors to women can only benefit the old codgers that lament the past as if party lines and rotary phones were the end-all-be-all. The game they love will be thought of as more inclusionary. The club they love will be looked at as one that has progressed and grown with the times. Their respective businesses they love will not ever be called into question by another journalist that wants to stir the pot for being led by a sexist pig.
In her appointment to the top job at IBM, Rometty was praised for making it to the top through sheer hard work and determination. "Ginni got it because she deserved it... It's got zero to do with progressive social policies," Palmisano said last October.
At the time of Martha Burk's 2003 folly, then-Augusta National Chairman Hootie Johnson famously said that he would not admit a female member "at the point of a bayonet." Today, under the leadership of Billy Payne, may be the perfect chance to do what many believe the right thing to do is, and admit Rometty.
But that decision should be left up to Augusta and Augusta alone.
Talkbacks
Kat | April 4, 2012 at 7:12 p.m. (report)
And Ginni certainly has the right to withdraw sponsorship of the Masters tournament, should she choose.
Facebook Comments
Disclaimer: Please note that Facebook comments are posted through Facebook and cannot be approved, edited or declined by OnMilwaukee.com. The opinions expressed in Facebook comments do not necessarily reflect those of OnMilwaukee.com or its staff.