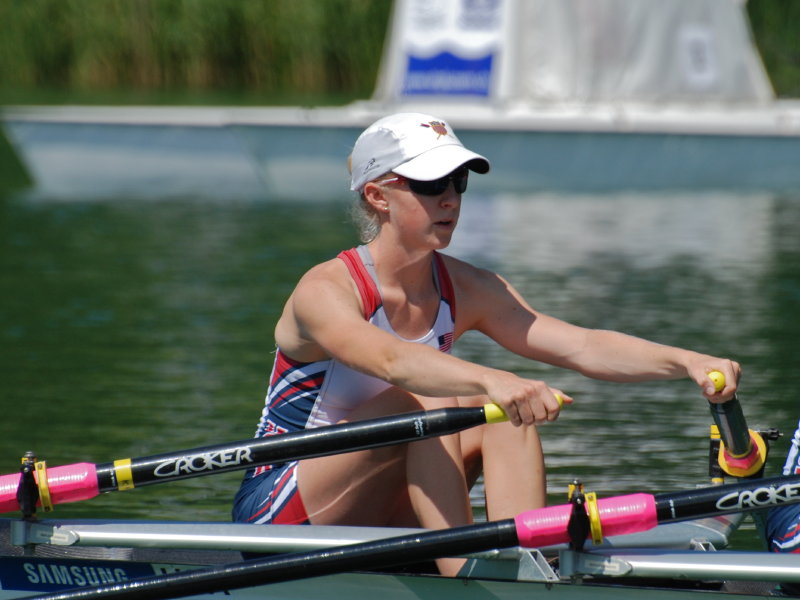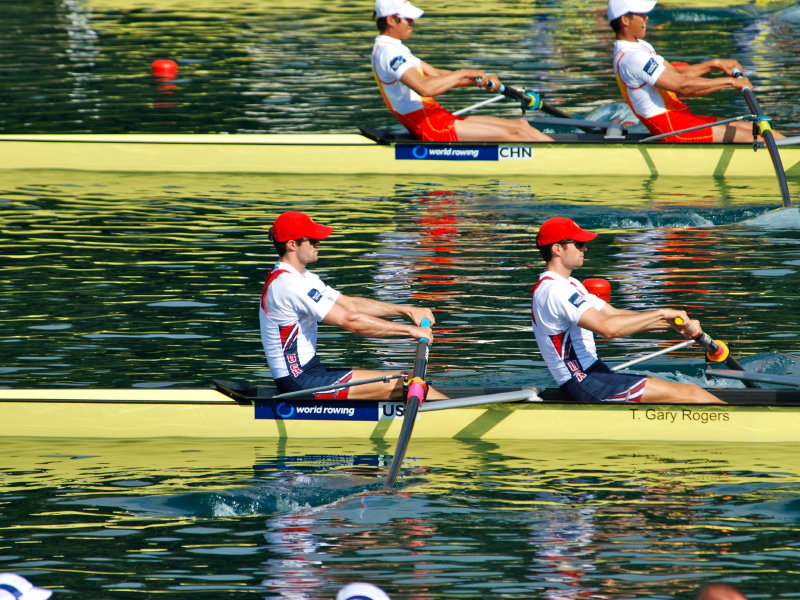 Wisconsin well represented at the Olympic Games
Eight years ago, the Summer Olympics returned to its origins – Greece. The shot put was held in Olympia, site of the ancient games. The archery competitions were held in the historic Panathenaic Stadium, host of the 1896 games and first modern Olympiad. And of course the marathon re-traced the original route from Marathon, Greece, to the gates of the Panathenaic.
If there were to be any Olympic Games to capture the imagination of a teenager, it would've been those of the XXVIII Olympiad.
Such was the case for Mohammed Ahmed, a 13-year-old in St. Catharines, Ontario, Canada, a city of about 400,000 located just off the shores of Lake Ontario and along the Niagara River. It's only 41 miles to Buffalo, N.Y. and less than 15 miles from the United States border.
Today, as the 2012 Summer Olympic Games open in London, England, that inspired young boy is competing for Canada in the 10,000-meter run. He is also representing Wisconsin, as Ahmed is a three-time All-American for the defending NCAA cross country champion University of Wisconsin Badgers and will return for his senior season this fall.
"I still feel like the same person," Ahmed told OnMilwaukee.com before departing for London. "The only thing that has changed is another name into my accomplishments and a lot of media calls. That's the only thing that is different, but besides that I really haven't had the chance yet. It's surreal. I kind of approach it as another race. I don't put it on a pedestal. Yes, it is the pinnacle of all sports, so it's very big and I'm honored and I'm excited to compete there, but once I'm there in London and I'm at the village and I'm about to compete that's really when it'll all sink in."
Ahmed qualified for the Olympics in June when he won the 2012 Canadian Olympic Trials in Calgary with a time of 30 minutes, 49.13 seconds. He met the Olympic qualifying time at the Payton Jordan Invitation in Palo Alto, Calif., in April when he ran 27:34.64.
"The reason why I got into running was because of the Olympics," Ahmed said.
"I watched it in 2004 and I was very, very excited. I was motivated by that and inspired. I told myself I wanted to try track and field and as I got better and better in the sport I was told 'Hey, you can actually go to the Olympics.' I was like 'Alright, 2012 is your goal.' It didn't seem realistic to many people but to me, it did. I competed at the junior levels, I'd been on nine junior teams in Canada. With all that experience I told myself 'why not?' I put in a lot of training and a lot of hard work, so why not? That's pretty much it. That was the goal this year and I would have been very disappointed if I didn't."
Ahmed came to UW by way of Canada, where he moved at the age of 11 from Mogadishu, Somalia. He picked up distance running shortly after watching the 2004 games, and in high school he participated in the 2009 Pan American Junior Championships for Canada. Now, at the age of 21, he will compete in his first Olympics.
The 10K will be run on Aug. 4, and Ahmed will compete against not only defending 10K gold medalist and world-record holder Kenenisa Bekele of Ethiopia, but Wisconsin alumnus and two-time Olympian Matt Tegenkamp.
"Obviously there are a lot of guys who are so much faster than me and so much better than me who have trained for this," Ahmed said. "I'm still a student-athlete. I have two full jobs. So there are guys whose whole job is basically to train. I'm not at that level yet. I can't do everything correctly. I can't be perfect in every aspect of training. I can't go do altitude training and all that stuff."
Ahmed realizes his place in the Games, and hopes to set a new personal record. Where that places him in the race matters little.
"I'd like to run faster than what I've run and get a really good experience out of the way," he said. "I don't want to put it on a pedestal and freak myself out. That's what happens with a lot of people. I'm not really thinking about it too much. I'm just going to treat it as another race, go there and compete to the best of my abilities."
In an attempt to help Ahmed and his fellow track and field teammates to do that, he will miss today's opening ceremonies as Canada has sent him to Germany for a final, intense, training session.
Page 1 of 2 (view all on one page)
Next >>
Facebook Comments
Disclaimer: Please note that Facebook comments are posted through Facebook and cannot be approved, edited or declined by OnMilwaukee.com. The opinions expressed in Facebook comments do not necessarily reflect those of OnMilwaukee.com or its staff.