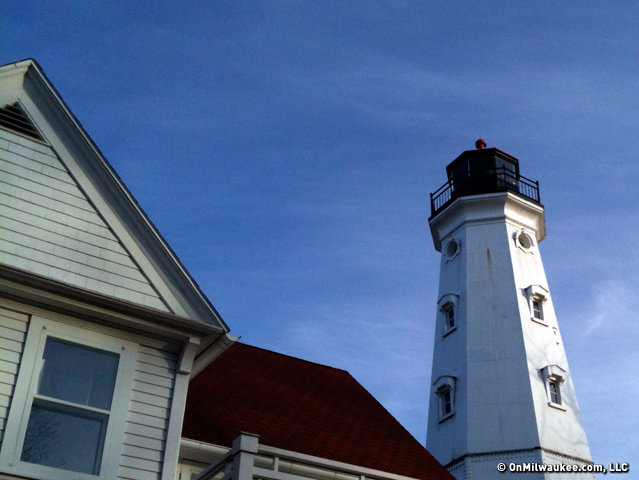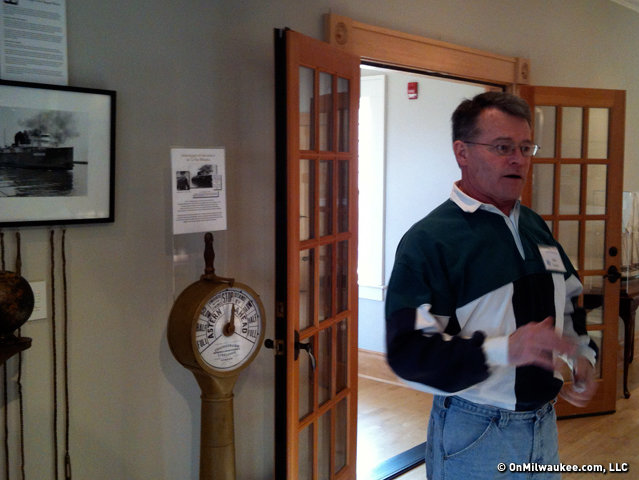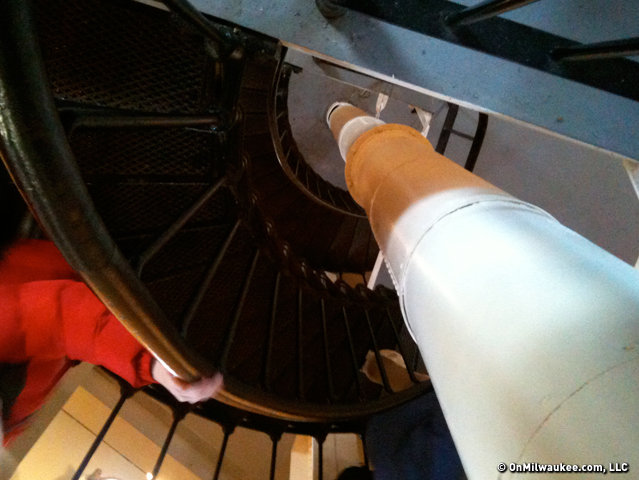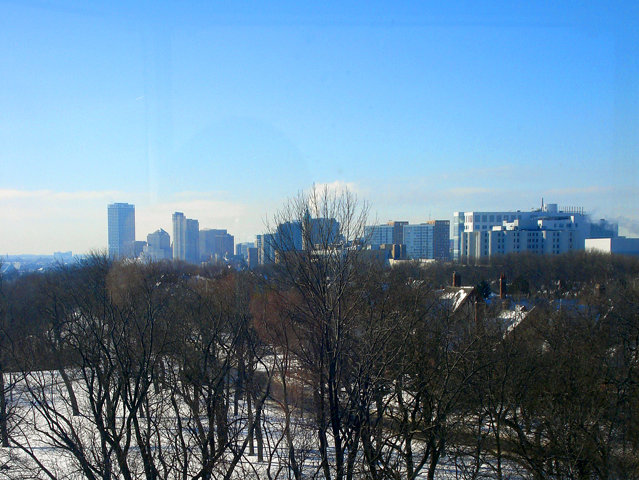 Northpoint Lighthouse tour provides a new perspective
The other day a friend, who has long since moved away, told me how his younger self couldn't have imagined he'd be listening to the same music with his daughter and that experiencing it with her has changed his perspective.
I replied that, because I still live here, I've found the same thing is true for me, though in terms of Milwaukee places. One of those Milwaukee sites that has taken on a new meaning for me is the Northpoint Lighthouse in Lake Park.
The year the light went dark – 1994 – I lived a block away on the top floor of an apartment building and just as if I were up on the bridge of a Great Lakes tanker, I could see on my bedroom wall the beacon's regular, repeating appearance as it spun atop the lighthouse each night.
For years, that vision – accompanied by the deep, melancholy howl of the lakefront foghorn – was the mental image conjured by the Northpoint Lighthouse.
But for years now, my kid has been fascinated the this maritime landmark – an East Side Milwaukee fixture since 1855 – and we've talked about scaling its 80-plus steps and a short ladder to reach the small circular space that once housed the light.
Recently, we finally made it up there together and the Northpoint Lighthouse has taken on a whole new meaning for me.
It's almost impossible to appreciate how long the lighthouse has been around. While the first was built on the site in 1855, the current lighthouse – or the top section of it – was erected in 1888 and it was heightened to its current size in 1912. It's been showing Lake Michigan sailors the way since before the Civil War.
In 1999, the then-unkempt lighthouse and its adjacent keeper's quarters were leased to the Water Tower Preservation Fund, which gave way in 2002 to North Point Lighthouse Friends, which raised funds to renovate the lighthouse and quarters, which have since been renovated and re-opened.
"Like many other Milwaukee attractions with a similar setting, we do get a steady stream of walk-in visitors in the 'good' months, from thaw to freeze," says operations manager May Klisch. " However, schools and our education partner, the Urban Ecology Center, will work off the school calendar, thus bringing students in anytime from September through early June. There are different things to do in our surrounding park that help tell the more complete story of the lighthouse and its work, and our place in Wisconsin history, that pertain to the 4th grade history curriculum in traditional schools. Homeschooled children come throughout the year with their groups/associations."
Last year, Klisch says, nearly 4,400 visitors came. Many took the tour led by board director and docent Mike Connor, who is a walking encyclopedia of the history of the lighthouse.
"Mike will tell you that more than half of these visitors are from out of town – and many in fact are from out of the country," says Klisch. "He started a map to pinpoint their destinations from around the country ... the global map will follow."
The tours are offered 1-4 p.m. on Saturdays and Sundays and are $5 for adults and $3 for kids (who must be at least 5 years old to make the trip up to the top).
"Admission fees and other private donations help fund everything from our operations to new exhibits, maintenance and projects," says Klisch.
On our recent visit we followed Connor as he recounted the vicissitudes of the lighthouse's history, focusing on the remarkable Georgia Stebbins, who took over (secretly, at first, because women were banned from being lighthouse keepers) for her ailing father and stayed on as keeper for more than 30 years.
Stebbins came to Milwaukee suffering from consumption and never missed a night of work in 33 years, despite the fact that she had to walk up nearly 100 steps every four hours. Six daily trips would mean about 72,250 climbs in 33 years.
We made the trip up, marveling at the progressively better view through each porthole on the way up the spiral staircase. My son's excitement, mixed with trepidation about the ladder, grew, too.
When we reached the ladder, he scaled it like a trooper and was rewarded with a great 360-degree view of the lake, the harbor and Downtown to the south and the leafy East Side to the west and north.
We were practically giddy at finally taking the tour we'd talked about for a long time on the way back down. When we again reached the keeper's quarters he was presented with a certificate that commemorated his trip to the top of the same landmark that used to light my East Side nights.
If you'd have told me as I lay in bed on Belleview Place back then that I'd someday scale the steps of that lighthouse with my boy, I'd have said you're nuts. Now, it's a perhaps humble experience, but one I'll remember for a lifetime.
Facebook Comments
Disclaimer: Please note that Facebook comments are posted through Facebook and cannot be approved, edited or declined by OnMilwaukee.com. The opinions expressed in Facebook comments do not necessarily reflect those of OnMilwaukee.com or its staff.