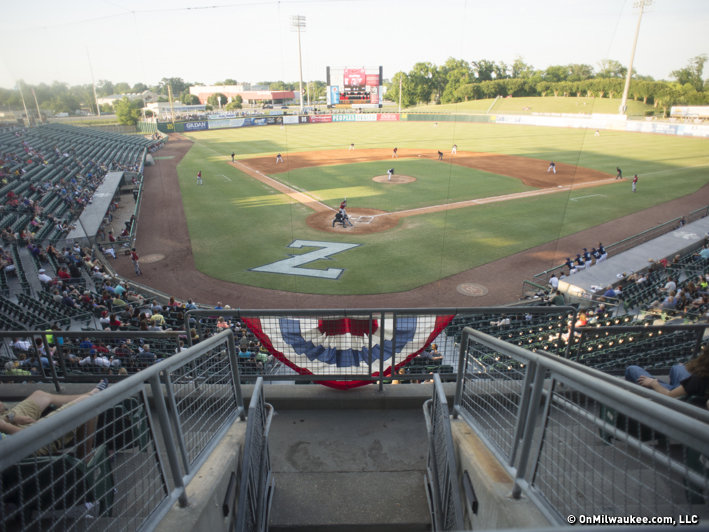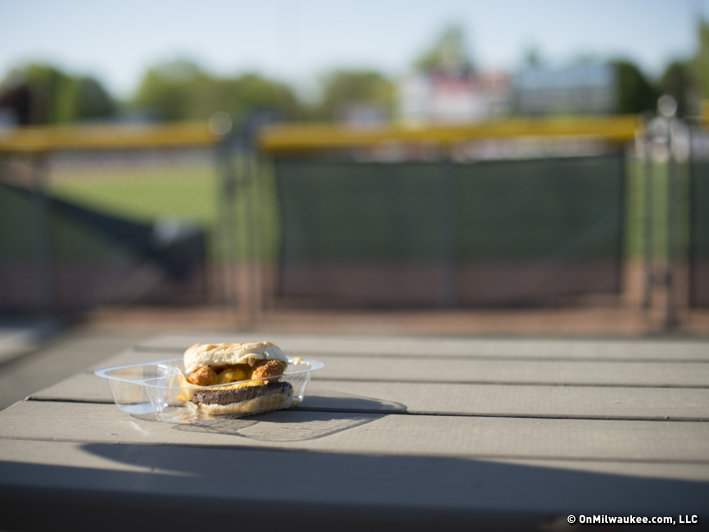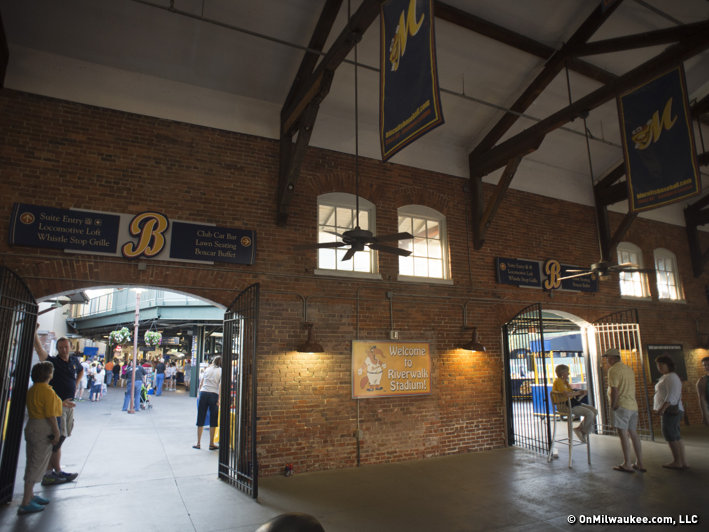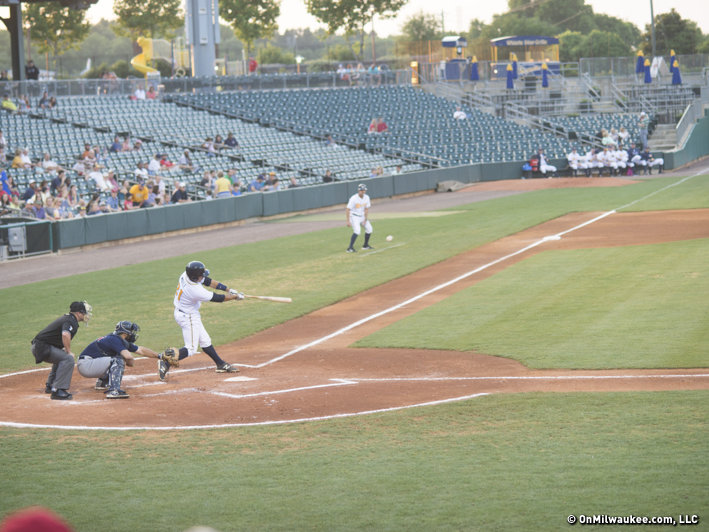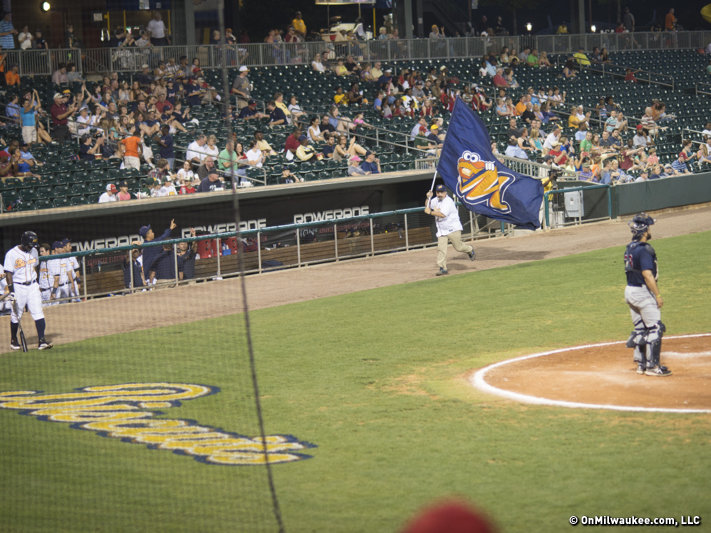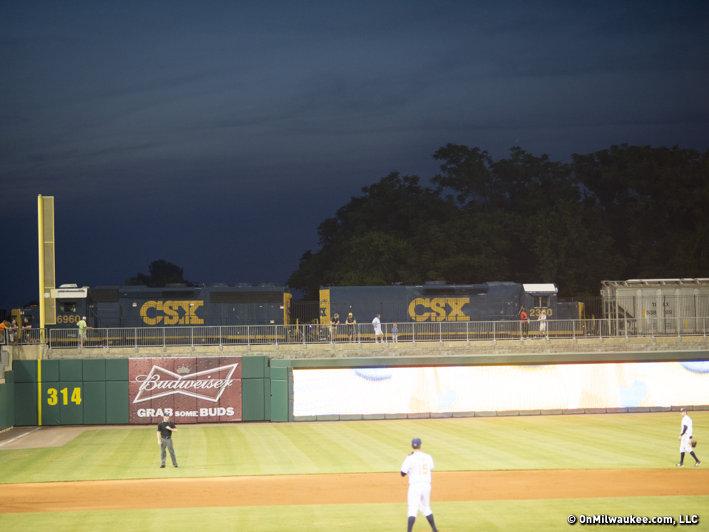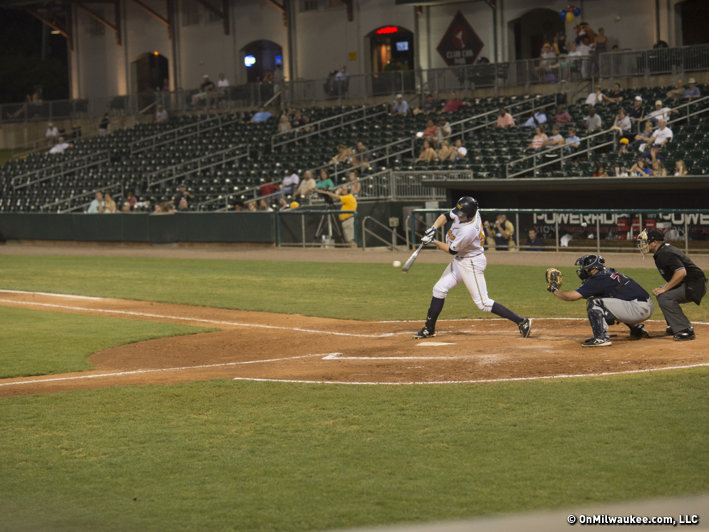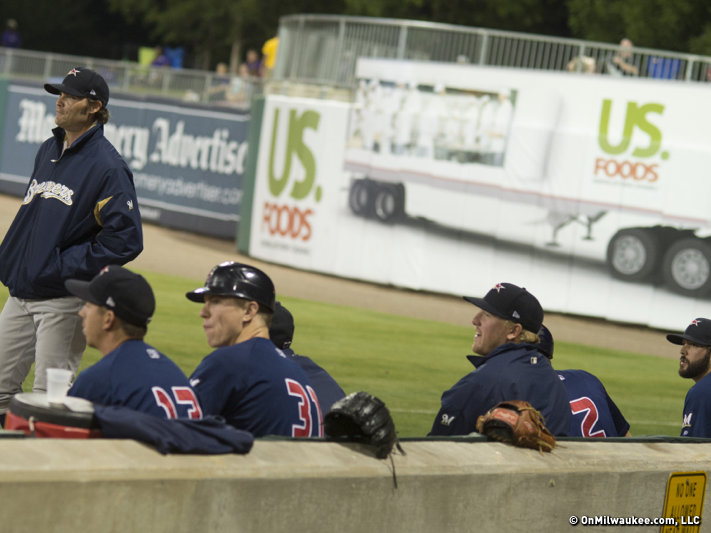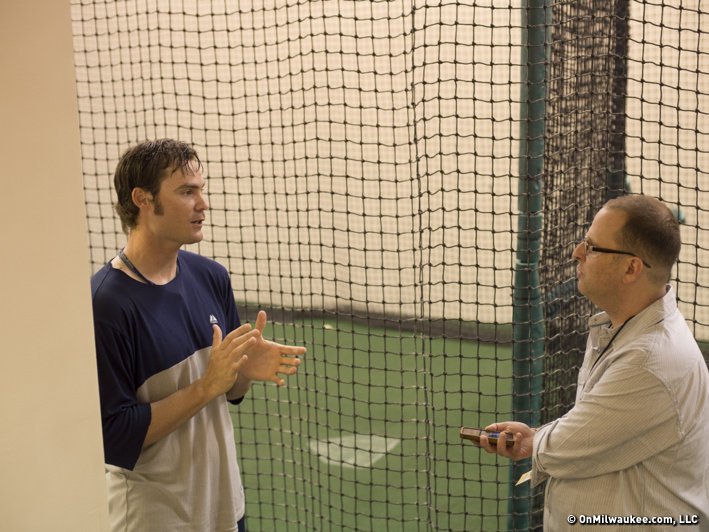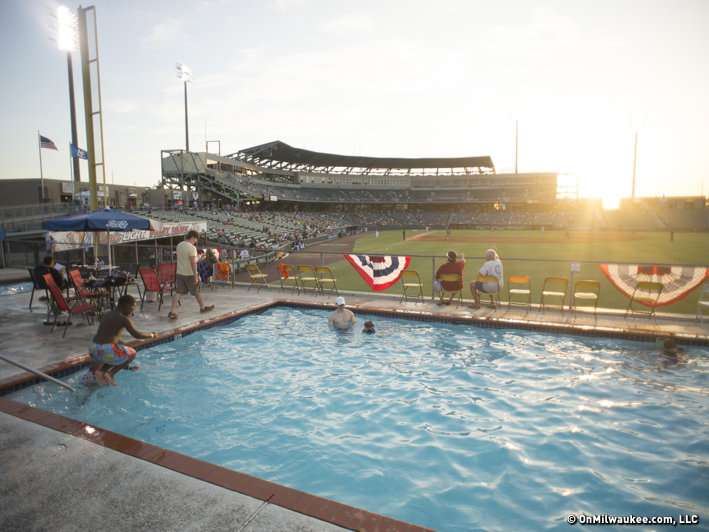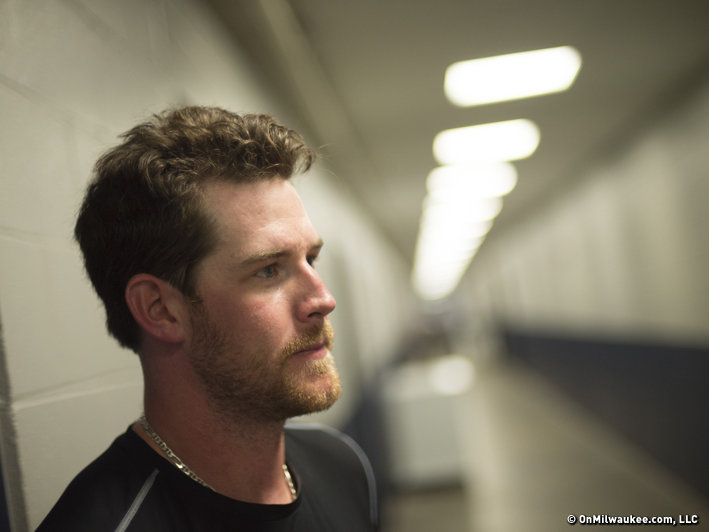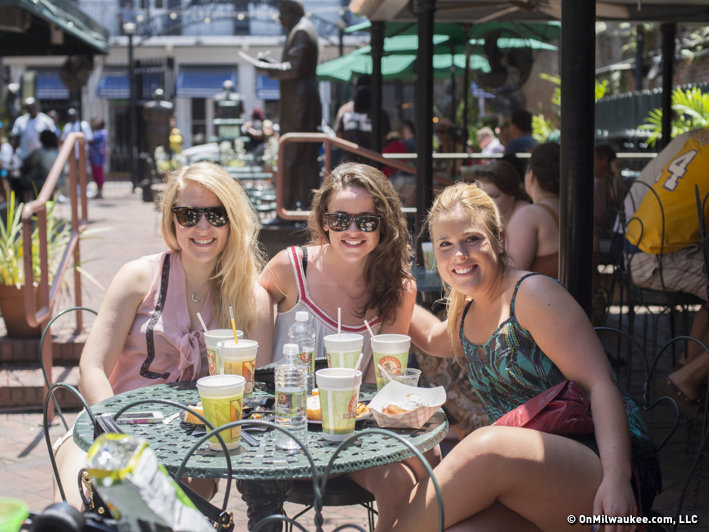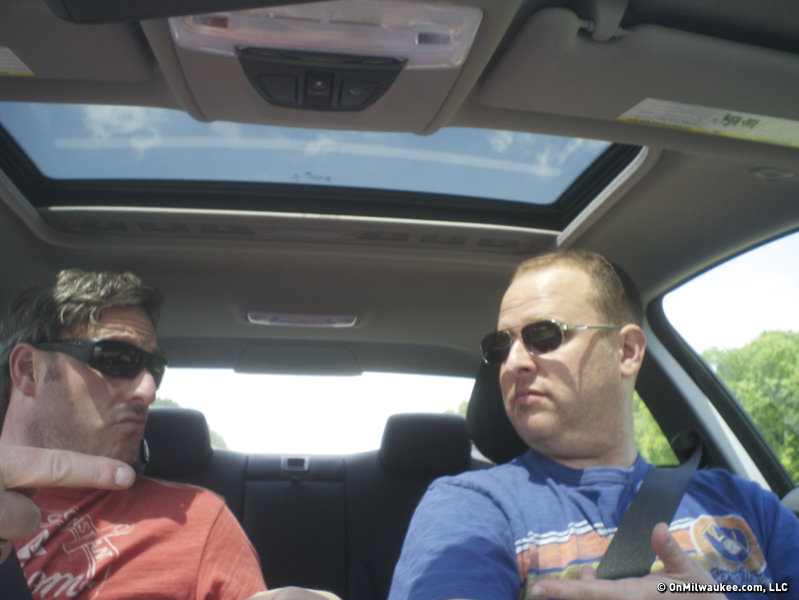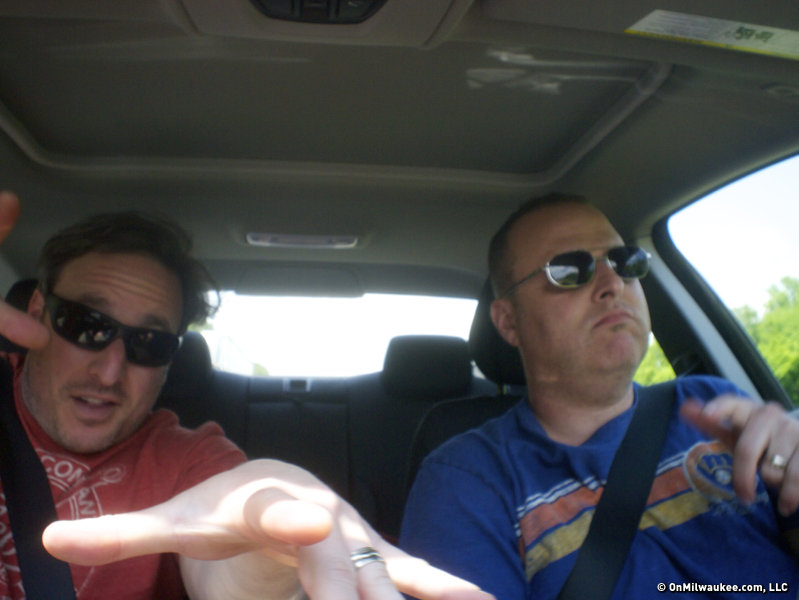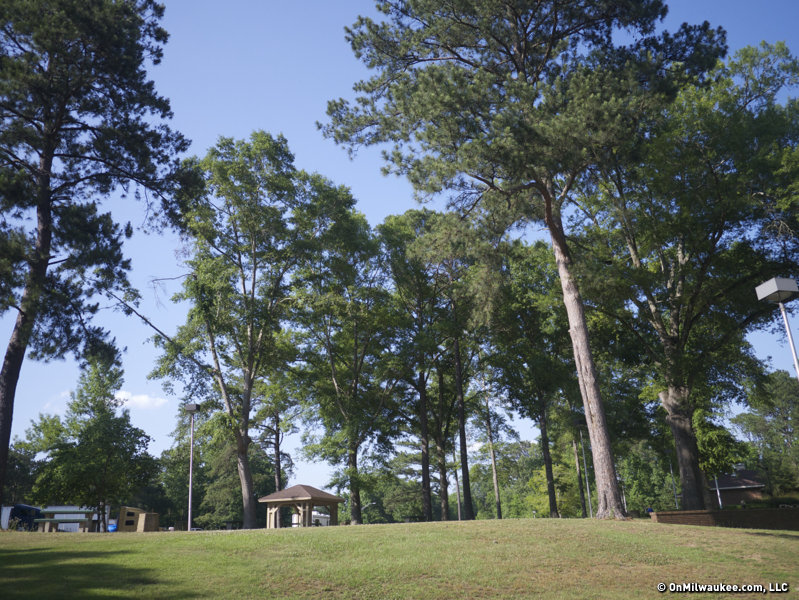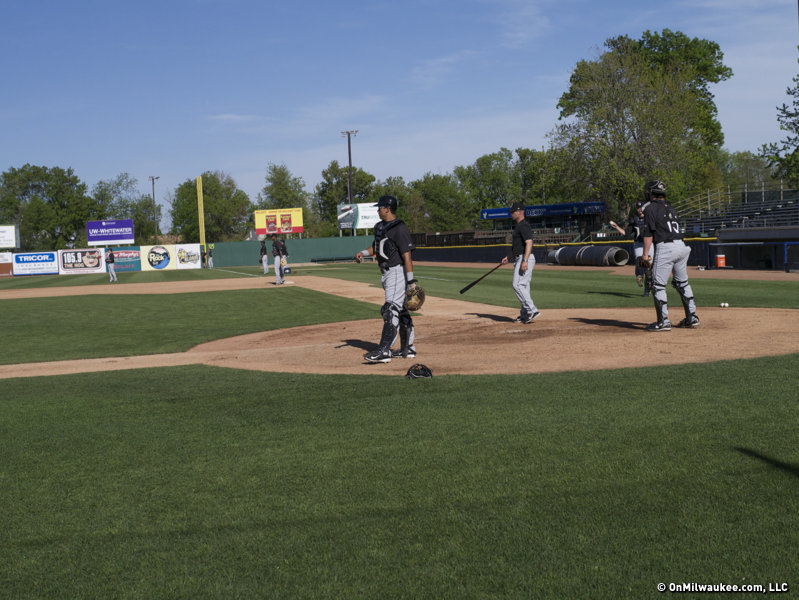 Hitting the road with the Brewers of tomorrow
NASHVILLE — The driving distance from Milwaukee to New Orleans and back, with stops in Beloit, Montgomery and Nashville, is just over 2,400 miles. By comparison, that would be like driving to Mexico City, then continuing on for another two hours.
Somewhere around 35 hours in a car will make a four-day road trip feel like a month-long campaign. While all the aches and pains that come with those nine-hour stretches speeding through the Deep South are easily forgotten, the experiences turn into memories you can share.
For us, it was a whole bunch of minor league Brewers baseball and fun in the cities where they played over this Memorial Day weekend. A perfect and unique way to send our 30s out with a bang.
Photographer Eron Laber and I hatched this idea over one quick breakfast this spring. Best friends since 1985, we were both set to turn 40 within three days of each other. Me on May 27, and Eron on May 30. Over the years, we've taken many road trips and vacations with each other, but nothing anywhere near this grandiose. It seemed perfect – iconic, even – to build a trip around our beloved Brewers, even if these were players who, for the most part, hadn't yet made it to Milwaukee, many of whom never will.
The schedule lined up perfectly for Memorial Day Weekend: three road games in three cities. On Thursday night, the single A Wisconsin Timber Rattlers played in Beloit. On Friday night, the double A Huntsville Stars were in Montgomery, Alabama. The AAA Nashville Sounds played in New Orleans on Saturday night. And to split up the long trip home, Nashville just happened to be equidistant from the Big Easy and Brew City.
We found the trip planning to be pretty easy, actually: we opted to drive my BMW coupe (because it was faster and had nav), Priceline a few hotels, and talk to one player at each game. The rest was about soaking in as much as we could in one night each in Montgomery, New Orleans and Nashville – nothing against Beloit, but we jumped back in the car as soon as that game ended.
Beloit: A Single-A Start
Driving from Milwaukee to Beloit is easy, just a straight shot down I-43 South, and we arrived to Pohlman Field with tons of time. I visited this stadium a decade ago, when the Beloit Snappers were the Brewers' single A ball club. It's a pretty modest place.
In fact, if someone didn't tell you, you might not know there's professional baseball being played at this tiny, somewhat rundown stadium. Constructed in 1982, it only holds 3,500 fans, and on this night, I'd be surprised if there were 200 people in attendance. Nestled in a neighborhood with ample free parking, everyone for blocks knows who is batting.
Still, Pohlman has some personality. I ordered the impossibly cheesy "Wisconsin burger," which is a cheeseburger topped with cheese curds and nacho cheese. It wasn't bad, but it was way too rich, and I couldn't finish it. The fans in attendance were into the game, and indeed, it was a beautiful spring night for baseball.
Before the game, we spoke to 2012 first-round draft pick Clint Coulter. I found the 20-year-old catcher to be poised, modest and intelligent in our interview, which wasn't as cliched as it could've been.
I specifically asked Coulter about the transition from high school during his first full season with Timber Rattlers.
"You know you want to get comfortable in a place, and this is great place to get comfortable," he said, pointing out that he has already learned a lot in Spring Training from Jonathan Lucroy and Martin Maldonado.
But the pace of single A ball is tiring, too, he said. "We got 14 games in my senior year in high school and now we get 14 games in two weeks. You know, your body is always feeling it if you're playing every day, and you kind of get used to feeling a little banged up, but going out and playing and having a good focus sometimes helps, too."
And Coulter knows that even though he was a high draft pick, nothing is certain at this point.
"If you go out and don't have your stuff, there's no reason they're going to keep you. With that being said, they did invest a high pick on me, and I do have a responsibility to show them that I can progress, and get better with the reps that they're giving me – which I feel like I've been doing. I think pressure is kind of self-given. You put on yourself what you want, so I just go out there and have fun."
On the field, it was obvious that we were watching very green baseball players – and Coulter didn't play in this game. Not only did the T-Rats and Snappers look very young, the quality of play was markedly different than what you see in the Big Leagues. Pitchers had a lot of trouble hitting their spots; I was surprised how many pitches were thrown for balls. Most of the contact made by the batters resulted in weak grounders or popups – but this wasn't so much a pitchers' duel, it just wasn't crisp baseball.
The game ended with a walk-off single by the Snappers, against a five-person infield – a configuration that I haven't seen in person since little league. Despite a whole bunch of Timber Rattlers standing around the drawn-in infield, the Snappers' Melvin Mercedes still managed to drive in the winning run with a hot shot up the third base line and win 3-2.
But we had no time to stay and reflect. We left immediately after the game and drove five hours south to Effingham, Ill. where we stayed at a roadside motel. Like versions of us half our age, we were almost too excited to sleep.
Montgomery: Biscuits and Baseball
I really enjoyed the 10-hour drive to Montgomery. We noticed a quick scenery change, as the trees and vegetation become more verdant, the landscape hillier, and the temperature much hotter. We stopped for a bathroom break in Metropolis, Ill., which sucked us in to see their giant brass sculpture of Superman. We spent a few minutes taking pictures before jumping back on I-24 South.
The drive went quickly, that is, until we hit a major traffic jam in Birmingham. Apparently, a Dave Matthews Band concert was taking place that evening, and it stopped us in our tracks for an hour. We rolled into Montgomery with no time to spare, arriving unshowered and sweaty for the Biscuits game just before the first pitch.
Both Eron and I loved Riverwalk Stadium, located right on the Alabama River. This AA team really has it together, from its tiny pig mascot to the biscuit cannon between innings (and Monty the Biscuit may be the best mascot in any sport, period). The fan base is really into its team, and it shows throughout the experience. And it's such a family-friendly atmosphere; kids went nuts when a train rolled past the outfield, blasting its horn.
On the field, both teams played crisply, and the difference in talent between single and double A was really noticeable.

Page 1 of 3 (view all on one page)
Next >>
Facebook Comments
Disclaimer: Please note that Facebook comments are posted through Facebook and cannot be approved, edited or declined by OnMilwaukee.com. The opinions expressed in Facebook comments do not necessarily reflect those of OnMilwaukee.com or its staff.