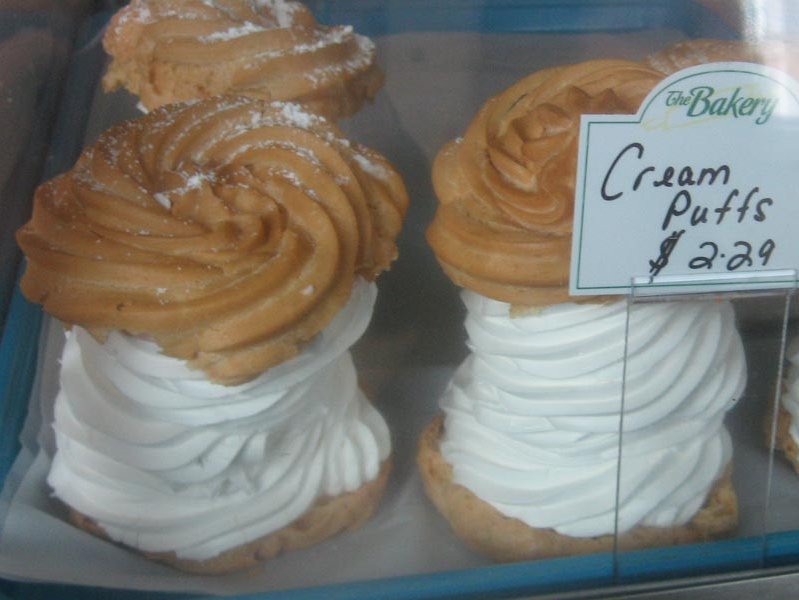 Honk if you like the Pine Cone truck stop
For many years, driving from Milwaukee to Madison included infamous billboards that read "Pine Cone Ahead … Start Smiling." Although these outdoor ads no longer exist, the Pine Cone diners are now 35 years old and still going strong, serving hearty, homemade food to thousands of truckers and road trippers.
There are three Pine Cone diners / truck stops: One is located in Madison, the other is in Johnson Creek and a third location is in LaSalle, Ill. All of the Pine Cones feature massive menus, a friendly waitstaff and lots of pinecone décor.
The back of the Pine Cone's menu says, "We believe the Pine Cone is a living link to times past when food was plentiful and prices were right." With huge portions and the average price of a meal falling around $6, the Pine Cone stays true to its pledge. Plus, all of the food is homemade, right down to the salad dressing, and the dessert case features pastries as big as the wheels on a rig.
On a recent trip to Wisconsin Dells, we stopped off at the Pine Cone in Johnson Creek. The homey joint has pine cone wallpaper, fresh flowers on every table and lots of real pine cones of various sizes perched all over the diner. A waitress said they were gifts from truckers who brought them back from all over the country, and they had received so many over the years that bags of undisplayed pine cones were collecting dust in the office.
Thanks to the Pine Cone's eight-page menu, ordering is a bit of a challenge. It's tempting to try the T-bone dinner, a mere $13.95, and entertaining to wonder who really orders the low-calorie plate, a classic on every diner menu that features a scoop of tuna salad, a hard-boiled egg, cottage cheese and fresh fruit.
We decided against the steak, and started with the potato skins, which are the greasiest, cheesiest appetizer on the planet. They are so good that eating them triggers enough endorphins to mute the sound of your arteries clogging or your guilty conscious yammering about your waistline.
All potential health risks aside, the sandwiches taste amazing, too. We ordered a turkey melt and a Reuben (both under $6), which came on pan-fried marble rye. The corned beef was soft and flavorful (thanks, yummy fat!) and tasted like it was prepared in a crock pot. We also had a deliciously salty bowl of homemade chicken soup. The kids wolfed down baked mac 'n' cheese for $3.95, and immediately started begging for one of the Pine Cone's infamous desserts.
Choosing which gargantuan dessert to devour is even more difficult than picking an entrée, but eventually we settled on splitting a chocolate éclair and a caramel apple. We were tempted by the football-sized cream puffs, but decided to wait for State Fair to meet our annual cream puff quota. Both of the desserts we chose were very fresh, definitely homemade and more decadent than the law should allow.
Overall, the Pine Cone always provides a classic truck stop experience, serving up delicious -- albeit not the healthiest -- home cookin'. Perhaps they should tweak the back of the menu so it reads, "We believe the Pine Cone is a living link to times past when food was plentiful, prices were right and people weren't afraid to ingest truckloads of grease and fat."

Facebook Comments
Disclaimer: Please note that Facebook comments are posted through Facebook and cannot be approved, edited or declined by OnMilwaukee.com. The opinions expressed in Facebook comments do not necessarily reflect those of OnMilwaukee.com or its staff.