A tradition has been restored as the Kwik Trip Holiday Face-Off brought Wisconsin Badgers hockey back to the Cream City. Renewing a history of annual Badgers games at the Bradley Center from decades past, this past weekend marked the second annual Holiday Face-Off at Fiserv Forum, again headlined by Wisconsin but this time inviting UMass, Clarkson and Lake Superior State to the two-day tournament between Christmas and New Year's.
Although Wisconsin was not able to reclaim their title this year, falling to Clarkson, 3-1, in the championship game, fans enjoyed some college hockey at a basketball arena to close out their 2022.
Check out our six favorite images from the Kwik Trip Holiday Face-Off below.
1. Night one domination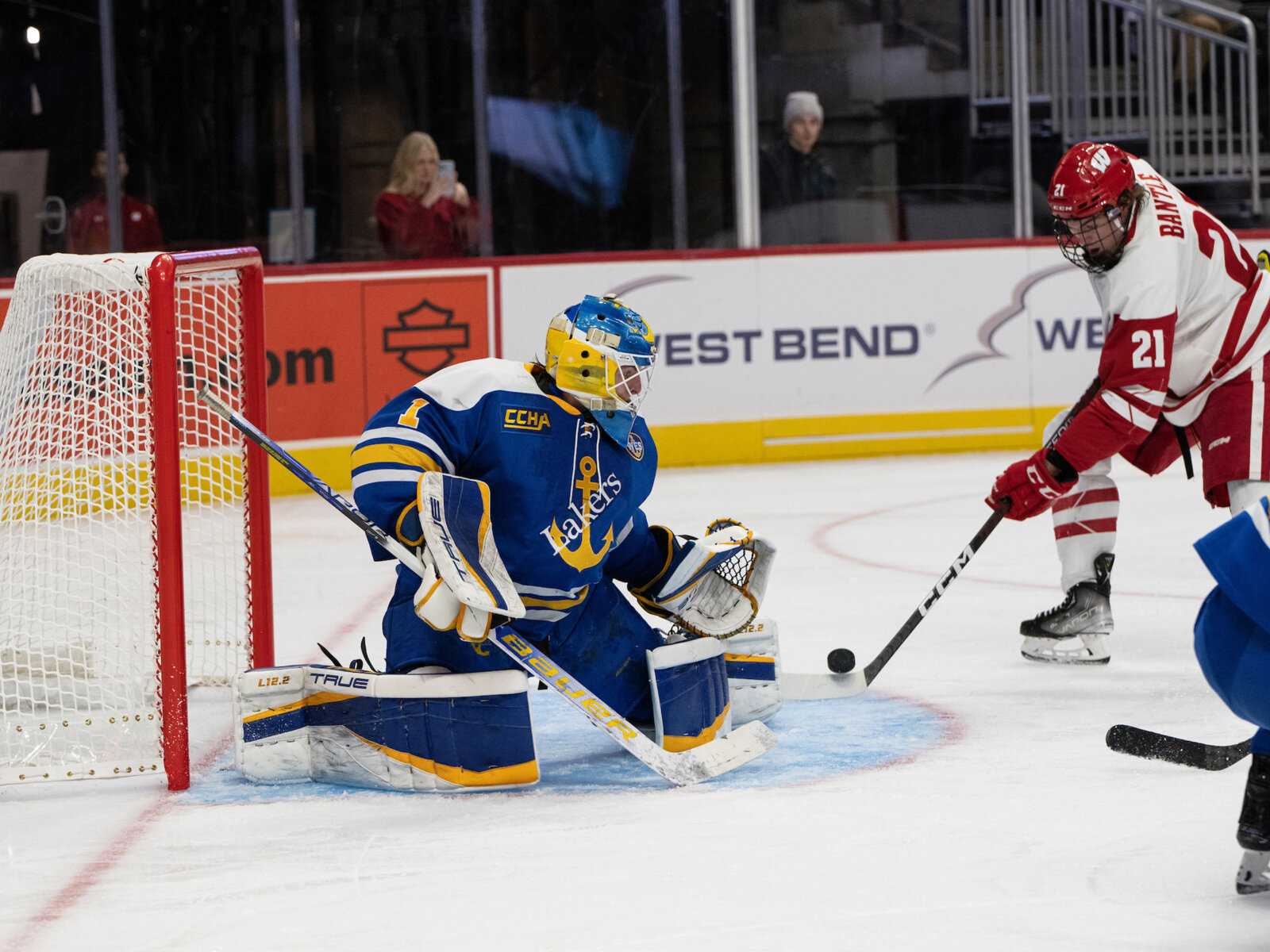 Wisconsin got their confidence going before Thursday night's championship game by shutting out Lake Superior State, 4-0. With goals from Brock Caufield, Carson Bantle, Sam Stange and an empty netter from Liam Malmquist, the Badgers lit the lamp throughout the entire game on Wednesday.
2. UMass came in as favorites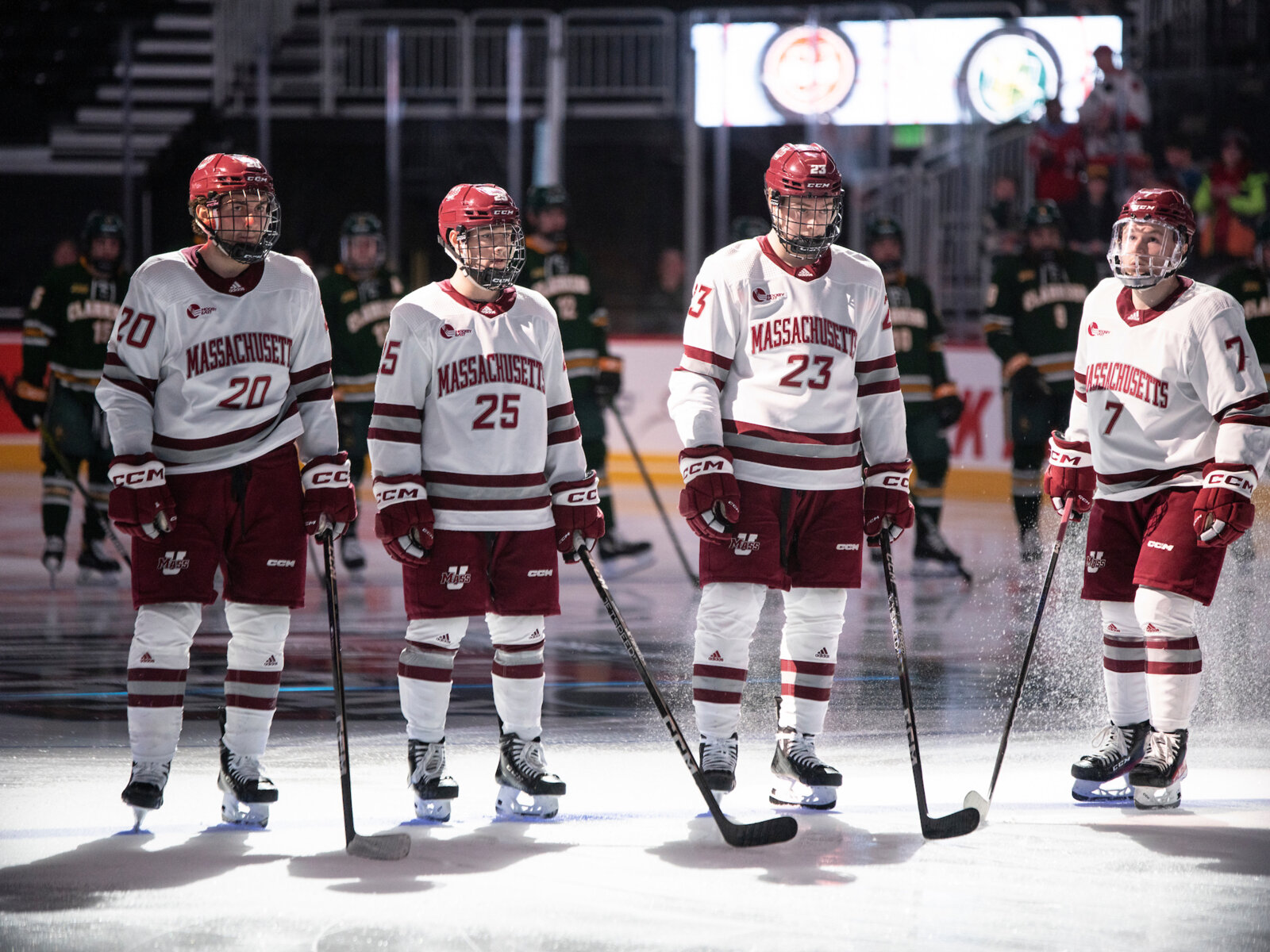 The 2021's Division-I National Champions, UMass, came into the tournament as the favorites and the only ranked program of the four teams. Massachusetts was upset by Clarkson, though, giving up six straight goals after taking a 3-0 lead. The Minutemen got back on track with a win in the third place game on Thursday.
3. Robby Newton makes his NCAA debut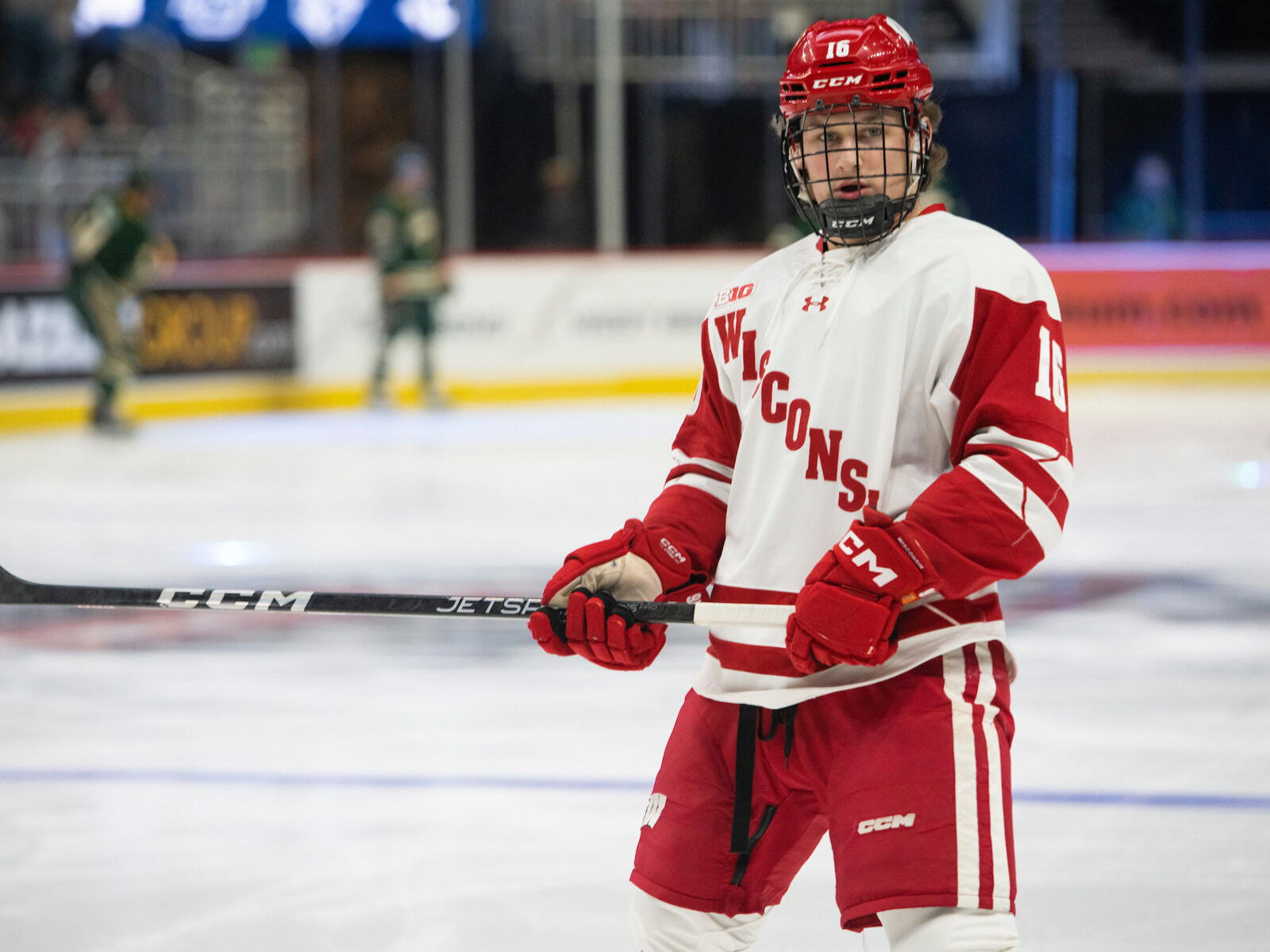 Wisconsin Badger and Milwaukee native Robby Newton had quite the week. Not only did the forward play in front of a home crowd, but he also made his college debut on Wednesday night, making for an unforgettable couple of nights for the freshman.
4. The lake freezes over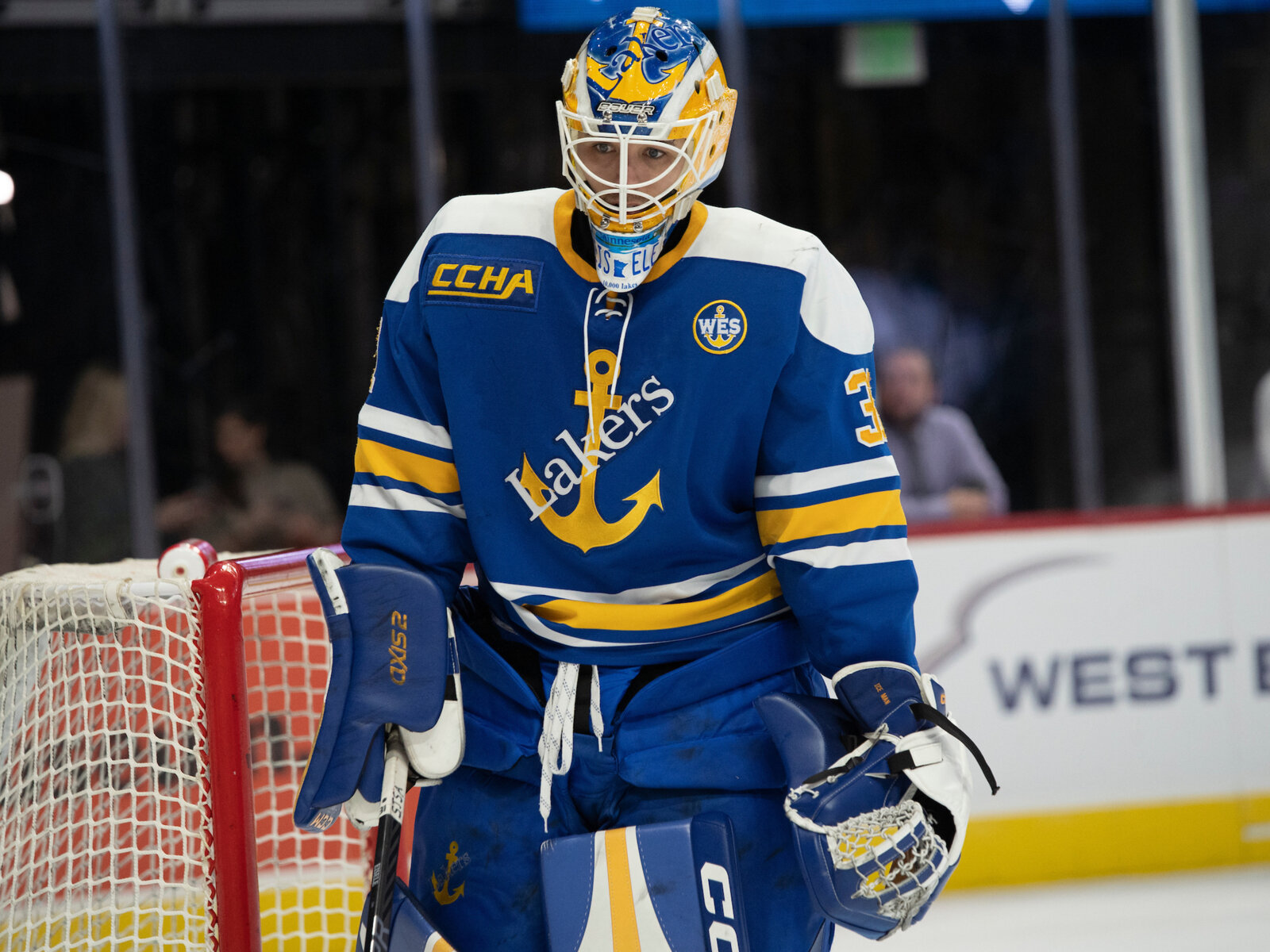 As the ice melted outside the past couple of days, the Lakers of Lake Superior State were frozen in their tracks after a pair of lopsided losses to Wisconsin and UMass.
5. Moe says no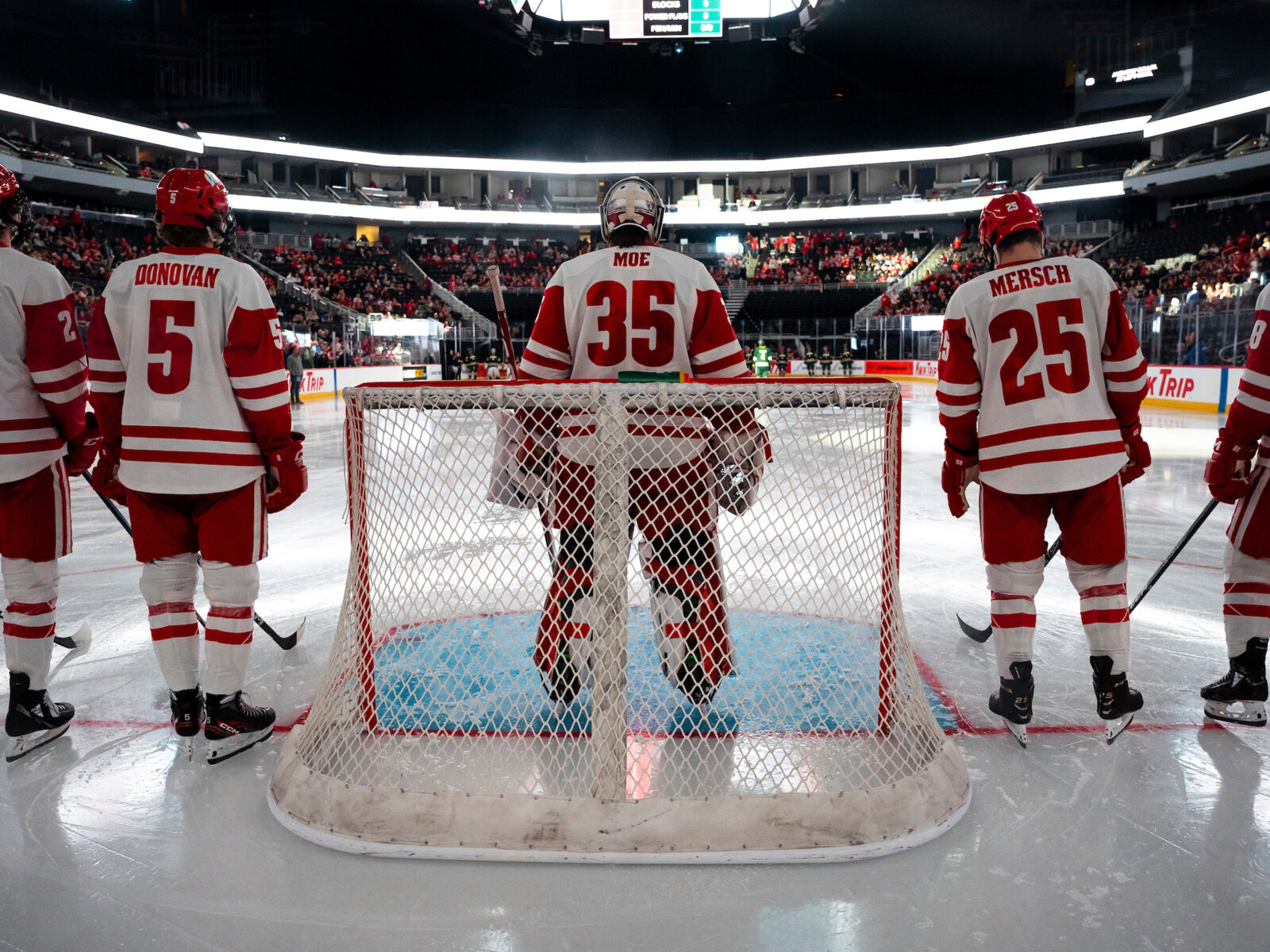 Wisconsin goaltender Jared Moe left Fiserv Forum with the tournament's most valuable goalie award after his stellar performances on Wednesday and Thursday. Literally nothing got by Moe on Wednesday after he delivered a shutout performance against the Lakers, and he only gave up two goals on Thursday, one of which was during a 3-on-5 penalty kill.
6. Clarkson brings the trophy back to the east coast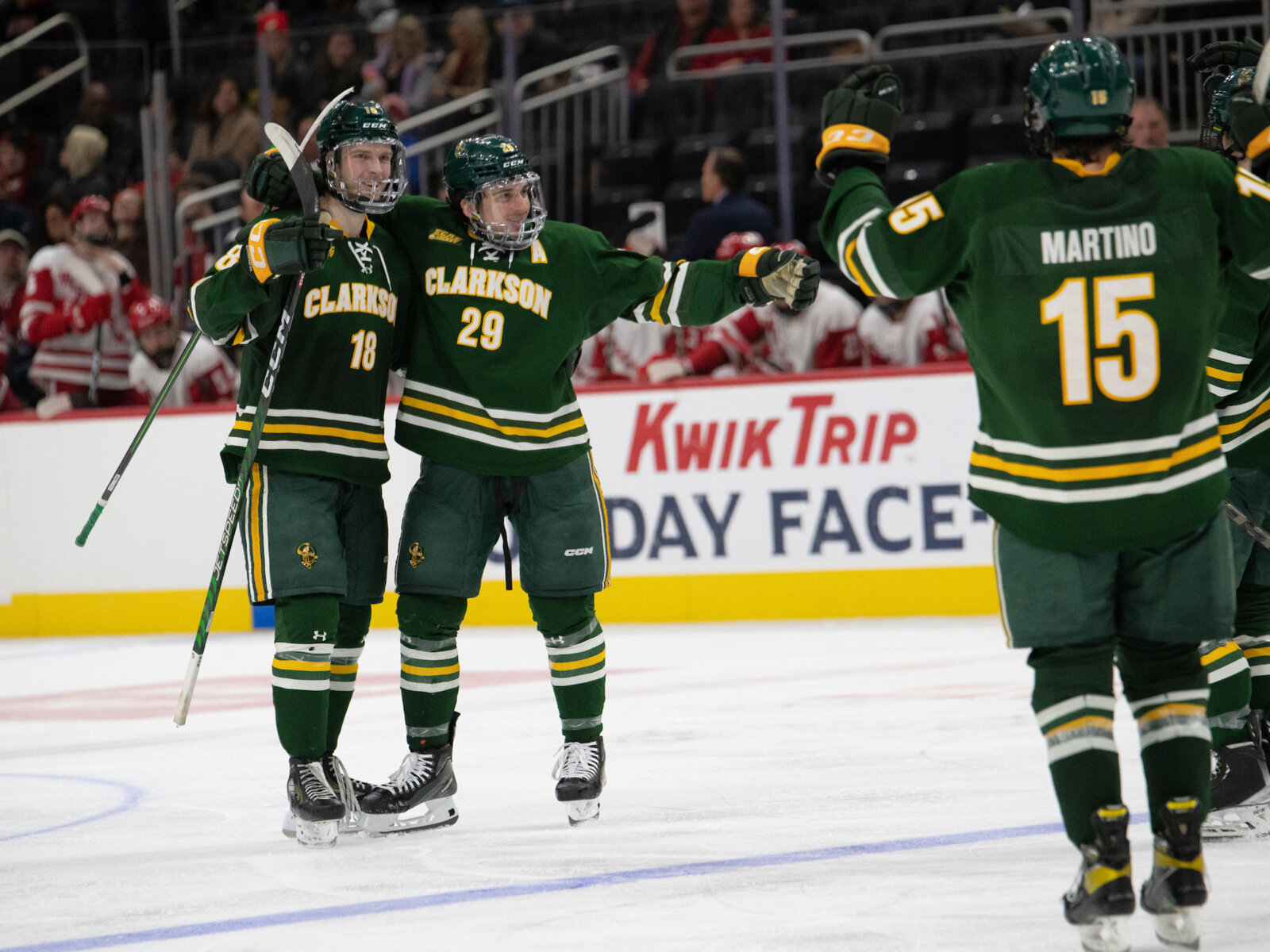 The Golden Knights came out on top after Thursday night's win over the Badgers. Although Clarkson is roughly a .500 team after the first few months of their season, their wins at the Holiday Face-off could turn things around for the respected program.