Don't hop on the brunch hater train, Milwaukee. I'm still a huge fan – what's not to love?
I have been considering making my own at home more frequently – especially on those snowy mornings that you just don't have the energy to deal with heading out.
Making brunch at home is fun -- and so are some new additions to the kitchen to do it with. Here are five suggestions that could add to your home brunch experience, too: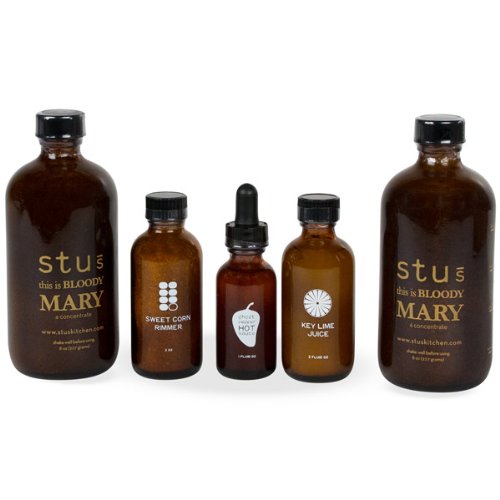 I normally don't make bloody marys at home as I'd rather trust a bartender. So, when a friend shared this with me earlier this week it seemed like the perfect purchase. This mix is based on pickle juice not tomato – so it will stay fresh longer and the kit has all the fixings you will need to make a great one. Get a bottle of Great Lakes Distillery or Central Standard plus some fixings and you are all set.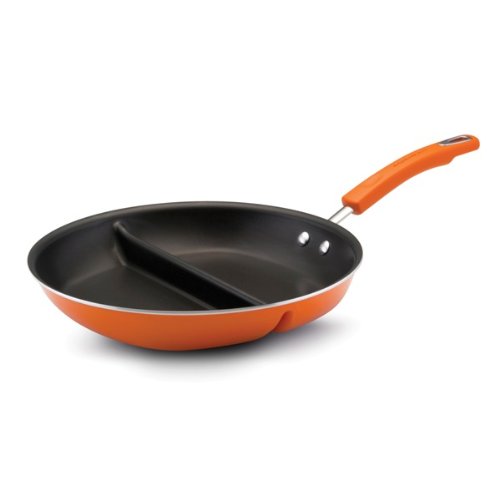 The worst part of making brunch at home for me? The dreaded cleanup. No dishwasher means a counter full of dirty dishes. This handy pan allows you to have two things cooking at once and save yourself a dish to wash! Or, your husband hates onions so you need to make him some scrambled eggs without them? Problem solved! Make some of the delicious ones on the left and your husband's wussy ones on the right.

I first noticed the adorable turquoise color but then fell in love with the idea of making my own waffle sticks. This waffle maker is compact and makes you four waffles sticks. If you had a big group of people this would be a hassle, but for a lazy morning at home this is perfect. And since you have now added turquoise to your kitchen you may as well get this butter dish and cover, too!
Bistro French press and mug set

I'm a Keurig girl during the week – weekends are for the Bodum French press. This Bistro French press holds 34 ounces and is big enough for a few delicious cups (two come matching!) of Anodyne or Stone Creek. After brewing don't let it sit too long with the extra coffee in it – pour it into a thermos or container to store the rest so that the coffee doesn't keep brewing. Make sure to give it a little stir with the cute matching spoons that came with it, too!
Sur La Table rectangle platters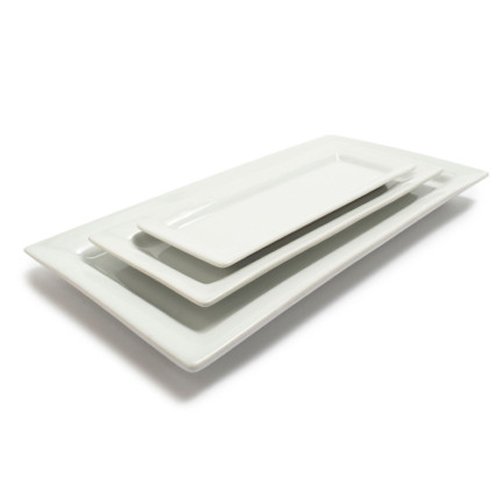 I'm a big fan of serving platters that are white versus color. Classy yet simple and you can add in a few statement color pieces for a pop if you'd like. Sur La Table has a great selection and they have the "blanc" line that includes this rectangular trio of platters. The larger ones you can use for waffle sticks or main courses while the small is perfect for your bloody mary fixings.
What are your favorite staples on your brunch table? I'd love to hear about them! Tweet me at @cbuser or feel free to reach out in the comments below.
Carolynn Buser is one of Milwaukee's loudest and most adamant cheerleaders (don't dare try to disagree). She's the primary voice behind much of OnMilwaukee's social media and content direction, and apologizes in advance if she can be too sarcastic at times.
What else? She's a wine lover, closet trashy novel reader, beauty supplies addict and devourer of cheese (shocker for a Wisconsin born and bred girl, right?). She's also a bit of a foodie, which is a word most of you hate, we know. She works as hard as she plays - and that includes in the gym! So, you've probably seen her at one of the area's newest restaurant openings (and yes, she will share her opinions good or bad) or enjoying a cold one at a local pub.
All in all, Carolynn's a believer in positive thinking and will do her best to smack down your negative ones while writing about her city, her loves, quests and more.