Retronaut is the time capsule of the Internet that shows us what life was like before we were born. Starting from the early 15th century and spanning over 400 years of history, Retronaut showcases photographs of some the strangest aspects of yesteryear.
By far, one of the most peculiar set of photos is a collection of men's swinger ads from the '60s. Each one of these guys looks like they belong on a sex offender mega-list.
Easily the most unsettling use of the phrase: "willing to learn."
The guy on the left looks like the catatonic love child of Paul Simon and Matthew McConaughey. The guy on the right is wearing a belt made out of people.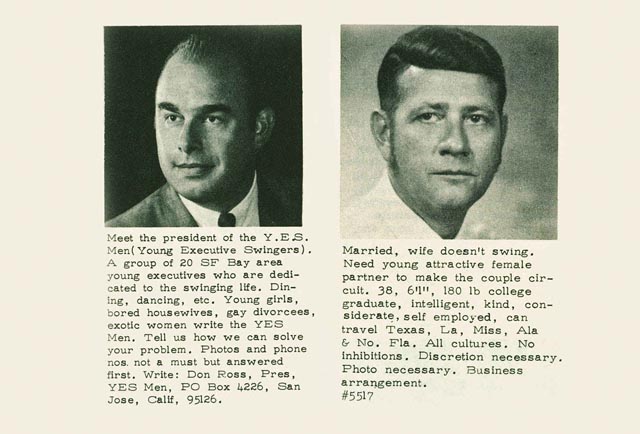 "Married, wife doesn't swing. No inhibitions. Discretion necessary. Photo necessary." Nobody will ever believe you.
Jeremy Glass is a Connecticut-born writer with a deep appreciation for pretty ladies, fast food and white T-shirts.
He's the Vice editor for Supercompressor.com and recently released a book of short stories called Aimless.