Just south of the border, a foursome of talented musicians with Wisconsin ties got together in 2019 and began to jam to the music they love.
During the pandemic, the band that eventually became called Roger That formed in Highwood, Ill., and with a set list of more than 75 surf rock, British Invasion and rockabilly tunes in their repertoire, they're making a name for themselves in the northern suburbs … and hoping to play farther north.
When Roger That played this Halloween at Kochanski's Concertina Beer Hall, for example, you could see how what started out as background music to a pin-up contest turned into clinic of professional musicians honing their craft.
"There are people who follow us now and come to our gigs regularly," says drummer Will Wiegler. "Then there's always new people who just show up at a particular venue and come up to us and ask, 'Who are you guys?!'"
Consider this author one of the latter.
Wiegler says his band appeals to serious music fans and fans of musicianship, and while they perform covers, you're not going to hear Tom Petty or "Freebird" at a Roger That show. You will hear, however, Dick Dale, Carl Perkins, Eddie Cochran and a killer extended version of CCR's "Born On The Bayou."
The "Roger" in Roger That is Roger Underwood, a retired firefighter and master lead guitar player. Ira Sussman plays bass, and David Shamrock plays guitars and sings lead – and he can effortlessly sound like John Lennon, Johnny Cash or Johnny Rivers, according to Wiegler. They're big fans of Los Straightjackets and have even taken lessons from them, and in the genre of surf rock, they perform as well – or better – than any anyone you will hear covering that style of music.
For four middle aged guys with day jobs and a lifetime of playing in other bands, Roger That has gelled quickly. And they'd like more gigs in Milwaukee.
Whether it's through family ties in Wisconsin or from playing gigs in Milwaukee and Kenosha, Roger That is hoping to break into this market – from northern Illinois, Milwaukee is as easy for them to get to as Chicago, actually.
"We're all at that point where we can make music a bigger priority than we could earlier in our life," says Wiegler. "We'd love to spread our wings and play in places we've never played before."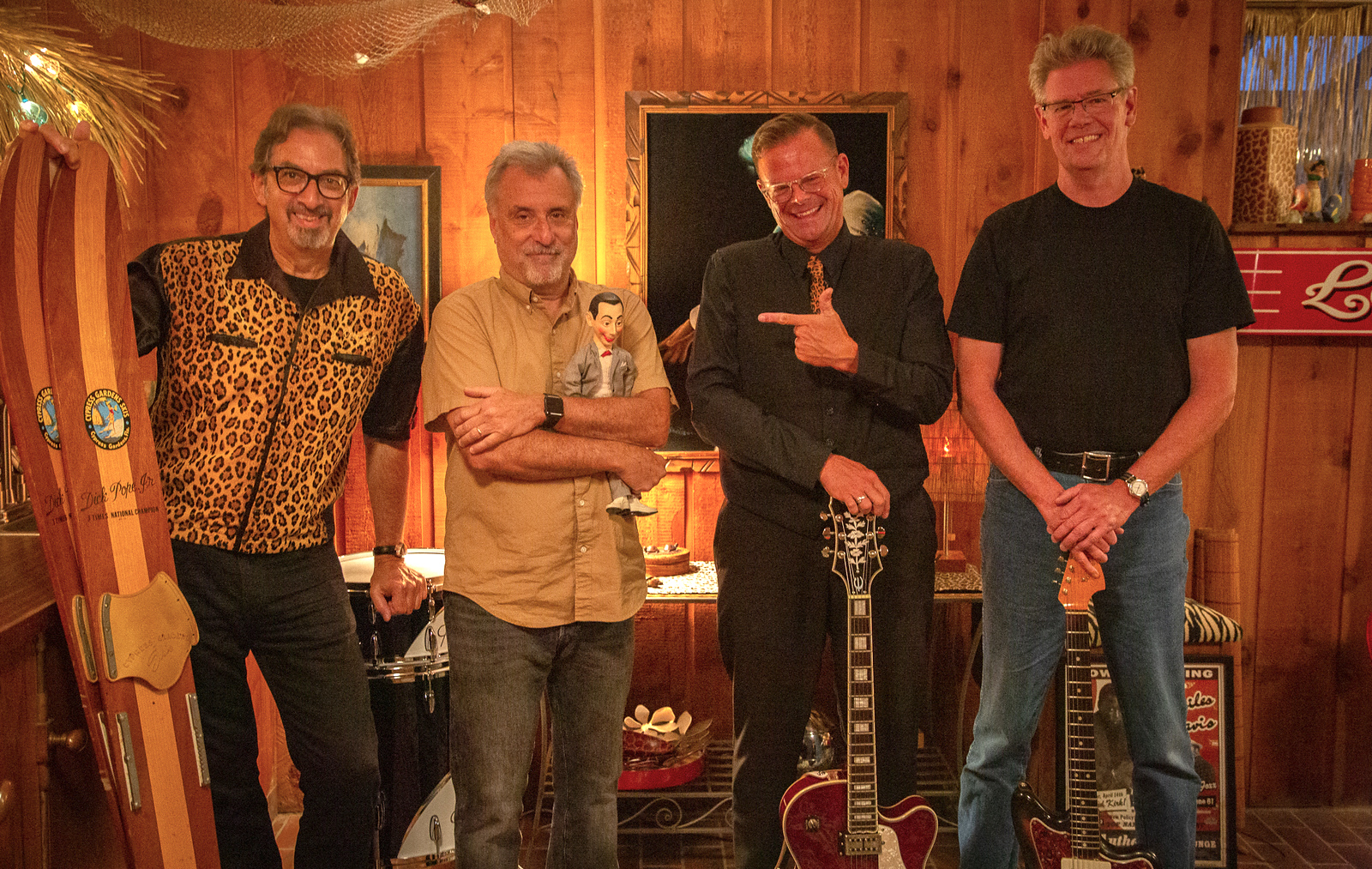 It doesn't matter if they're playing to 500 people or 50, Wiegler says: Roger That views every gig as a chance to riff off of each other and play the music they, themselves, are fans of.
Says Wiegler, "I've been in lots of bands where you just go through the motions or it's a drudge, or you're not really delighted with the people you're playing with, but it's a commitment and you do it. This band has none of that. We just can't wait to play together. If there's one person in the crowd and they have the least bit of attention paid to us, we're all there. It's great to play to a huge audience, but we'll play in a bar to 10 people and just have the best time."
Currently, Roger That plays about 35 gigs during a six-month spring to fall span, taking the winters off to regroup. But if the right opportunity comes along, in Milwaukee or elsewhere, they'll come out of hibernation.
"We love bars, we love outdoor festivals, but we seem to have this appeal to people from a wide range of ages," Wiegler says, pointing out that the group even played a sweet sixteen party and a senior center, to the delight of both crowds. "They were dancing, they were all into it. These are timeless genres."
Says Wiegler, "People always say it sounds like we have been playing together for decades, that we just are so tight. It's the love of the music that we do. It's the experience that we all bring to the table. None of us are first time musicians playing in a band for the first time. We just connect around the music. We pay attention."
Andy is the president, publisher and founder of OnMilwaukee. He returned to Milwaukee in 1996 after living on the East Coast for nine years, where he wrote for The Dallas Morning News Washington Bureau and worked in the White House Office of Communications. He was also Associate Editor of The GW Hatchet, his college newspaper at The George Washington University.
Before launching OnMilwaukee.com in 1998 at age 23, he worked in public relations for two Milwaukee firms, most of the time daydreaming about starting his own publication.
Hobbies include running when he finds the time, fixing the rust on his '75 MGB, mowing the lawn at his cottage in the Northwoods, and making an annual pilgrimage to Phoenix for Brewers Spring Training.