New Year's Eve is the 25-year anniversary of the 5 Card Studs performing live shows. And although the milestone deserves a triumphant celebration for many reasons, the tone is more bittersweet than "balloons falling from the ceiling" because very recently, co-founder and lead singer Chris Tishler – aka "Cesar Palace" (second from left in photo) – announced he was hanging up his groovy, jumbo-collared white shirts and moving on.
The 5 Card Studs, however, plan to stay in tact and will make some announcements in early 2021.
The Studs started out as a concept band in 1995 and over time evolved into a unique, Vegas-style tribute band that played weddings, private parties and venues of all sizes. The Studs, who played more than 100 gigs annually, are known for mixing genres and altering lyrics from popular 60s and 70s songs as well as their schmaltzy-sexy, high-energy, talent-loaded live shows.
Since day one, the core members – all of whom perform under stage names – have been the same. Asti Spumanti (Matt Liban), guitarist Blake Tahoe (Jeff Benske), bassist and vocalist Reno Nevada (Paul Jonas), keyboardist Les Vegas (Matt Meixner) along with Palace / Tishler.
Ms. Rocky Mountains (Amy O'Neill) is also a force of power for the Studs as a long-time vocalist / back-up vocalist.
OnMilwaukee recently tracked down Tishler to check in and chat about the past, the present and the future for the popular, hairy-chested showman and beloved Milwaukee musician.
OnMilwaukee: So let's get right to it: why are you leaving the band?
Chris Tishler: I'd wrestled with leaving for quite a while and even made the attempt a few times over the years, but each time I was "talked back down" as it were.
One of the major factors was just having to keep up the "character" of Cesar onstage and being "on" all of the time. Some people can come to a gig not feeling it, in a bad mood or just not ready to do it and get through it with nobody being the wiser. Having to "be" Cesar and act like the host of the party and whatnot never afforded me that particular luxury.
There's also just the wear and tear, physically. I'm not whining about it, just truthin'. Swiveling hips that are getting older, singing songs the majority of which are out of your natural range and just playing 100+ gigs over the course of the year for almost 25 years while working a full-time day job wears on you.
It's been getting harder and harder to hide inefficiencies from those things live and, in that role in the band, that doesn't fly with me. I'm 52 and most of the time I'm supposed to be performing like someone who's 27. "Cesar" unfortunately has to be full bore otherwise it's not the show that The Studs have built up all these years.
Lastly, and maybe to the surprise of some, I have pretty high social anxiety. Small crowds of friends, fine. Large groups of strangers /acquaintances coming at you from all sides, not so much. I've learned certain tricks to be able to deal with it sometimes, but having to be in the front role onstage and deal with that could be really difficult at times in that regard.
This isn't really an answer that I could keep short, but the reality of it was that it was just time for me to move on from it. There were a lot of reasons to try to keep doing it, but those were far outweighed by the ways that it was affecting my personal life and those dictated an exit.
Any other reasons are between me and my therapist. Ha.
What will you miss about being in the 5 Card Studs?
Earlier on, when we were younger and could pull off this sort of thing, it would have been our late-night, after-practice hangs, usually closing one bar or another.
And for sure the camaraderie, in-jokes and close-knit feeling that you get by basically being in a relationship for years and years, even when playing a LOT of gigs and having to see each other – sometimes more than you'd see your family.
But what I really, really loved about it was trying to bust the others up on stage. If the audience would get a joke, great, but if I could get the guys and gal in the band laughing, then it felt like I won.
Otherwise, just achieving that spot at times when you just felt the whole band really firing on all pistons and you just knew you were collectively kicking some ass, when you're all just vibing with each other akin to a force of one. Over the years, I think together we all got really good at that and it's a great feeling.
So what's next for you?
I don't know, maybe catch up on sleeping? Haha. Seriously, I've spent the majority of my son's teenage years gigging on weekends and not being able to spend that time with him, so I'm really hoping to make up for that. He's an adult now and quite busy working and playing / producing music himself, but hopefully we can make time to hang a lot.
I recorded a solo record over the course of 2019 that I'd intended to release, but then COVID hit. I'm hoping to put it out sometime in the spring of 2021, possibly assembling a live band for that as well. I also want to get back into writing music regularly as well, instead of trying to "fit it in" when there might've been time. Hoping to get a new CHIEF album in the can this year as well. And I want to spend more time working on art in general.
Mainly, I'm really looking forward to being a "civilian" – being able to actually go see my friends' bands perform on weekends. Grabbing a beer in the afternoon on a Saturday and not having to worry about going to work that night. Sleeping late if I want to. Not having to leave my gal alone and actually being with her on weekends, instead of falling asleep 15 minutes into another crap episode of "SNL."
I'm just really looking forward to living like a "normal" person whenever the hell I want to. Boring to some, exciting to me.
Anything else you'd like to say to your friends, family and fans?
I'll be forever grateful to have played with some of the best musicians I'll ever know. There's been a boat load of ups and downs and the whole experience with them has been nothing short of amazing for me. I'm able to consider them as my extended family and I'll take that to the grave.
I hope that the people who came out to see the band got enjoyment out of my contribution to it. I always tried to put on the best possible show that I could for them and I'm really, really thankful to all of them for having an interest in what the 5 Card Studs and I have done.
That being said, onward. RIP Cesar Palace, 1995 - 2020.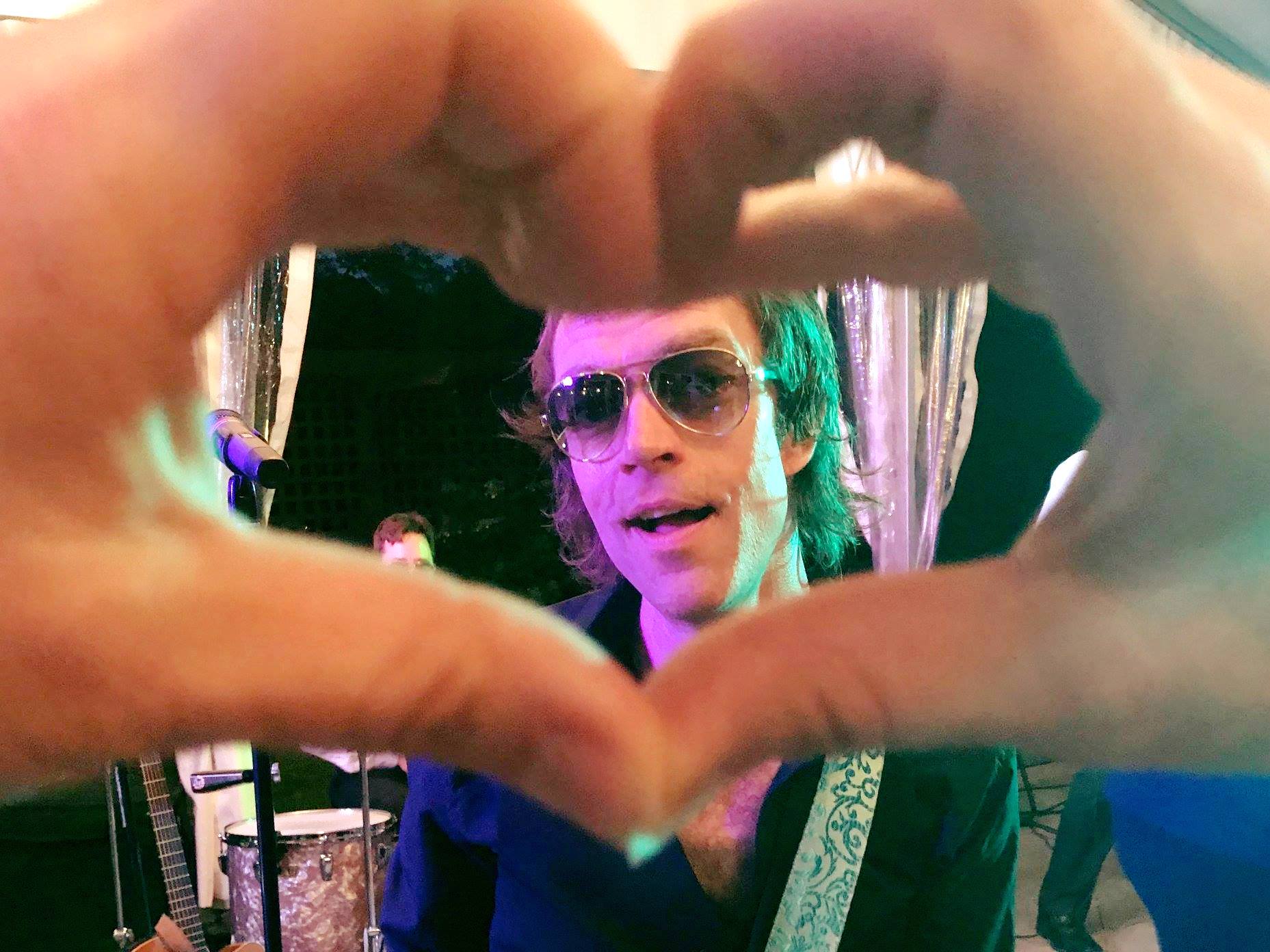 Main of photo (of band) by Eric Zep.

Molly Snyder started writing and publishing her work at the age 10, when her community newspaper printed her poem, "The Unicorn." Since then, she's expanded beyond the subject of mythical creatures and written in many different mediums but, nearest and dearest to her heart, thousands of articles for OnMilwaukee.

Molly is a regular contributor to FOX6 News and numerous radio stations as well as the co-host of "Dandelions: A Podcast For Women." She's received five Milwaukee Press Club Awards, served as the Pfister Narrator and is the Wisconsin State Fair's Celebrity Cream Puff Eating Champion of 2019.